Sensex, rupee crash after surgical strikes on terror camps; Karachi bourse ends a sober 0.2% down
A tale of two stock exchanges on the day of claims and counter claims about rising tensions between India and Pakistan
Key domestic equity benchmark indices witnessed the worst one-day fall in last three months after panic-stricken investors turned jittery and sold stocks in hordes following news of a surgical strike by the Indian army across the LoC. The action by the Indian military was in retaliation to a 18 September terrorist attack on the Uri army base.
As the news of a strategic attack by the Indian military started trickling-in in late morning trades, heavy selling unravelled on the bourses leading to a steep 573 points fall in Sensex that touched the day's low of 27,719.92.
Despite some recovery in late trades on selective buying, the 30-share benchmark Sensex still ended 465.28 points lower, or 1.64 percent, at 27,827.53. The broader 50-stock Nifty closed 153.90 points lower, or 1.76 percent, at 8,591.25.
As markets buckled under heavy selling pressure, investor wealth fell by a whopping Rs 2.42 lakh crore to Rs 109.62 lakh crore on the BSE.
The local currency market, too, felt the heat as rupee plunged 48 paise intra-day or 0.73 percent lower to touch the day's low of 66.95. The rupee finally ended 39 paise lower or 0.59 percent down at 66.86 to the dollar over previous day's close of 66.47.
On a day, when the Indian stock and currency markets came under heavy selling pressure, Pakistan's Karachi Stock Exchange or KSE witnessed moderate selling and the index closed 0.18 percent or 71 points lower at 40,283.71 as the government there downplayed the Indian military's attack on its soil. However, the KSE index had its share of a bearish moment on 21 September, when the index crashed 569 points or 1.41 percent amid worries of a India-Pakistan military face-off in the near-term following the recent Uri attack.
"Nobody knows how long this situation will exist. Today's fall was more of a panic reaction by the investors. India is a mature country and it has been clearly specified by the army that the attack was surgical. One can hope that situation would improve in the next few sessions. We would soon see a bounce-back as India's fundamentals are good," said Deven Choksey, Chief Executive Officer and Managing Director at KR Choksey Shares & Securities.
In fact, the Sensex had shot up 183 points in early trade mirroring gains in other Asian gauges after an OPEC meeting yesterday signalled oil production cuts to boost prices, which fuelled rally across the global indices.
Most of the stock market experts feel the stock market sentiment will soon rebound soon owing to strong fundamentals of Indian economy.
"From a fundamental perspective markets are still attractive for long term investors. Therefore such dips present a good buying opportunity which is visible in the recovery from the day's lows. Escalation in geo political tensions was the reason behind today's fall in the markets," said Nitasha Shankar, senior vice president and Head of Research, YES Securities.
Dipen Shah, Senior Vice President & Head PCG Research, Kotak Securities, said, "Markets witnessed an event-driven fall today even as the global markets strengthened post the positive close in the US markets yesterday.
"In times of uncertainty an investor must adopt a bottoms-up approach and focus hard on stock – specific fundamentals. Sharp corrections should be utilized as an opportunity to buy stocks with credible managements and sustainable growth prospects, which are available at relatively better valuations," added Shah.
Economic Affairs Secretary,  Shaktikanta Das  said that both currency and stock markets would stabilise in few days as the surgical strikes would have a positive impact on the Indian economy.
Among the laggards that dragged the Sensex were Adani Ports which fell the most, tumbling 5 percent at 256.95.
Other losers such as Sun Pharma dropped 3.8 percent to Rs 737.05, ICICI Bank also shed 3.8 percent to Rs 251 and Gail was down 3.2 percent at Rs 362.95.
Shares of Tata Steel, Lupin, Power Grid Corp, Tata Motors, SBI, Bajaj Auto, Wipro, Asian Paints and Bharti Airtel, too, ended lower, falling over 2-3 percent each.
The broader market, too, ended weak, with 2,340 stocks declining against 411 advances on BSE.
Data inputs by Kishor Kadam
First Cricket News
Pakistan was whitewashed in the three-match series with the biggest blow coming on Tuesday when they lost after scoring 331.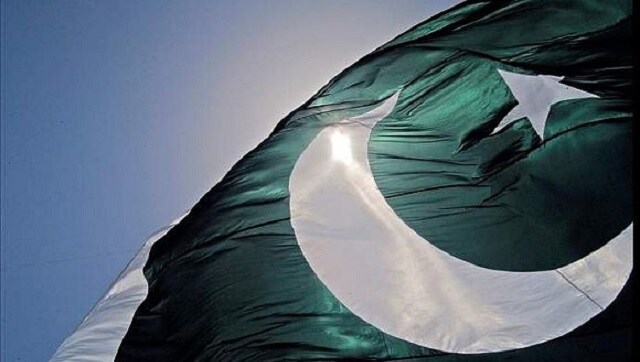 World
The Khyber Pakhtunkhwa government had named 350 accused in the FIR for their alleged involvement in setting on fire the Samadhi of Prem Hans and an adjacent temple in Teri Karak district last year.
India
An old Rs 10 note can fetch Rs 25,000, however, the note must have some features like Ashoka pillar printed on one side and a boat on the other side