Sensex, Nifty tumble to five month low as trade war fears escalate; log fourth weekly loss
Sensex tumbled by 409.73 points or 1.24 percent to close at five month low of 32,596.54, a level last seen on October 23 last year, when it had closed at 32,506.72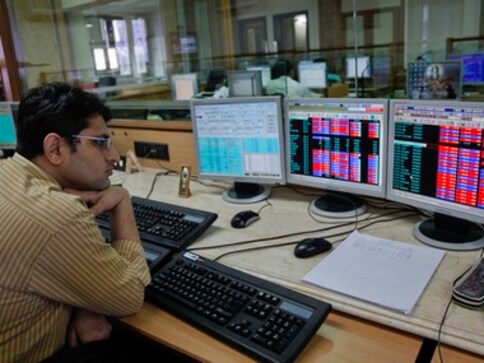 Mumbai: The BSE Sensex plunged by about 410 points to close at a five-month low while the broader Nifty crashed below the 10,000 mark for the first time this year following a global sell-off due to fears of a trade war as the US President Donald Trump announced tariffs on Chinese goods.
The 30-share Sensex tumbled by 409.73 points or 1.24 percent to close at five month low of 32,596.54, a level last seen on 23 October last year, when it had closed at 32,506.72.
The 50-issue Nifty ended below the psychological 10,000-level by dropping 116.70 points or 1.15 percent to 9,998.05, the lowest closing level in five months. The level was last seen on 11 October last year, when it had closed at 9,984.80.
Realty, metal, bankex, capital goods, healthcare, PSU, auto and oil & gas stocks recorded widespread losses.
Metal stocks led by SAIL, Jindal Steel, Vedanta, Hindalco Ind. Jindal Steel, National Aluminium, Hindustan Zinc, Tata Steel, NMDC and JSW Steel fell up to 6.58 percent due to intense selling pressure.
For the fourth straight week, the flagship Sensex recorded a fall of 579.46 points, or 1.75 percent, while the NSE Nifty lost 197.10 points, or 1.93 percent.
Investor sentiment turned extremely bearish, in line with sharp losses on the Wall Street, Asian and European markets, on growing fears of a global trade war after Donald Trump imposed tariffs on Chinese imports and Beijing drawing up a list of retaliatory measures, brokers said.
World
The amendment to the National Defence Authorisation Act says that India faces immediate and serious regional border threats from China, with continued military aggression along the India-China border making it rely on Russia for immediate defence needs
World
AUKUS is a trilateral security pact between Australia, United Kingdom and United States in the Indo-Pacific aimed at providing nuclear submarines to Australia
Business
The rights allow the shareholder to buy more shares at a price below market value at a specified future period