Sensex ends above 37,000, Nifty breaches 11,200-mark; FMCG, consumer durables, metal, telecom, banking stocks up
Better-than-expected quarterly earnings by select index heavyweights, easing of US-EU trade tensions and firm foreign capital inflows boosted investor sentiment, brokers said.
Mumbai: Benchmark Sensex finished above the 37,000-mark for the first time, while the NSE Nifty too breached the historic 11,200-level on Friday on widespread buying led by consumption and capital goods stocks.
The BSE Sensex vaulted over 352 points on Friday to wrap up a stellar week -- during which it finished at fresh lifetime highs in each of the five trading sessions.
Barring the BSE IT index, all other sectoral indices ended in the green.
ITC was the top gainer in the Sensex pack, surging 5.24 percent, after it posted a 10 percent increase in standalone net profit for the June quarter. ITC went past FMCG major Hindustan Unilever to become the country's fourth most valued firm in terms of market valuation.
Better-than-expected quarterly earnings by select index heavyweights, easing of US-EU trade tensions and firm foreign capital inflows ensured that investor sentiment remains skewed towards equities, brokers said.
Opening on a firm footing, the 30-share Sensex hit a new intra-day peak of 37,368.62.
It finally settled at 37,336.85, up 352.21 points, or 0.95 percent -- breaching its previous closing record of 36,984.64 reached on Thursday.
It has taken the Sensex six months (January 23-July 27) to advance to the 37,000-level from 36,000.
Meanwhile, the NSE Nifty touched a new intra-day high of 11,283.40, before closing at a record 11,278.35 -- showing a gain of 111.05 points, or 0.99 percent.
It bettered its previous record close of 11,167.30 reached in Thursday's trade.
For the week, the Sensex recorded a significant rise of 840.48 points, or 2.30 percent while the Nifty gained 268.15 points, or 2.44 percent.
Foreign portfolio investors (FPIs) bought shares worth a net Rs 2,453.57 crore, while domestic institutional investors (DIIs) sold equities worth Rs 2,716.04 crore on Thursday, provisional data showed.
"Growth and earnings outlook is showing signs of the pickup which elevated the market to a new high. On the global front, ECB kept the key rates on hold while signs of ease in trade tensions between US and EU added some confidence.
"Notably, mid-caps also participated in the rally as worst of earnings seems to be over. However, valuations remain on higher side as compared to large-caps," said Vinod Nair, Head of Research, Geojit Financial Services.
Other gainers in the Sensex pack included Tata Motors 3.56 percent, Tata Steel 2.71 percent, ICICI Bank 2.62 percent, Bajaj Auto 2.24 percent, Axis Bank 1.85 percent, Hero MotoCorp 1.79 percent, RIL 1.73 percent, Bharti Airtel 1.23 percent, Vedanta 1.15 percent and HDFC 1.02 percent.
The major losers were Power Grid 1.72 percent, Adani Ports 1.44 percent, Coal India 1.04 percent, TCS 1.03 percent, Maruti Suzuki 0.86 percent, ONGC 0.71 percent, HUL 0.64 percent, M&M 0.36 percent, Infosys, 0.05 and SBI 0.03 percent.
Sector-wise, the BSE FMCG index gained the most by rising 2.04 percent, followed by consumer durables 2.03 percent, metal 1.89 percent, oil and gas 1.69 percent, telecom 1.25 percent, bankex 1.04 percent, finance 0.94 percent, PSU 0.79 percent, auto 0.75 percent, infrastructure 0.65 percent, capital goods 0.63 percent, realty 0.55 percent, healthcare 0.45 percent, power 0.32 percent and teck 0.08 percent.
Mid-cap and small-cap indices continued to be on investors' radar, rising up to 0.95 percent.
Metal stocks gained following a series of steps by China to spur growth. China is the world's largest consumer of steel, copper and aluminium.
Hindalco Industries rose 3.51 percent, a day after the company announced the acquisition of American aluminium maker Aleris in a USD 2.58-billion leveraged deal through its overseas subsidiary Novelis.
Coming to the global markets, most Asian markets ended mixed while European shares were up in their early deals amid signs of rapprochement between the US and EU in their trade dispute.
The European Central Bank left interest rates unchanged and affirmed its plan to end its monthly bond-buying program in December, as had been expected. ECB President Mario Draghi said that uncertainty around the inflation outlook was receding.
In the Asian region, Japan's Nikkei rose 0.56 percent and Hong Kong's Hang Seng inched up 0.08 percent. Shanghai Composite Index, however, fell 0.30 percent and Singapore lost 0.11 percent.
European shares were in better shape in their late morning deals. Frankfurt's DAX was up 0.55 percent, while Paris CAC 40 gained 0.24 percent. London's FTSE too was up 0.53 percent.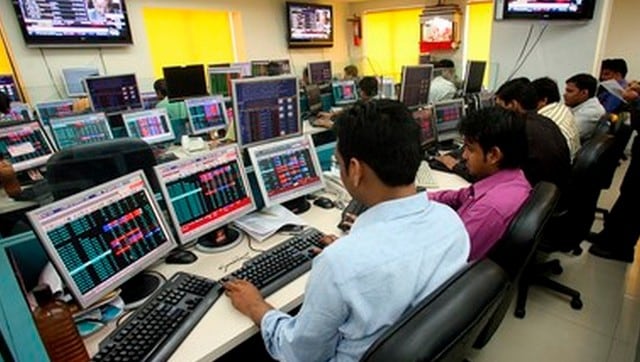 Business
In terms of sectoral indices, expect pharma and consumer durables, all sectors ended in green. BSE midcap rose by 1.00 percent to 24,934.68 and BSE Smallcap ended 0.27 percent higher at 28,013.77
Business
India VIX closed at 20.83 points. BSE Midcap fell by 0.93 percent to 24,615.79 while BSE Smallcap fell by 1.93 percent to 27,538.93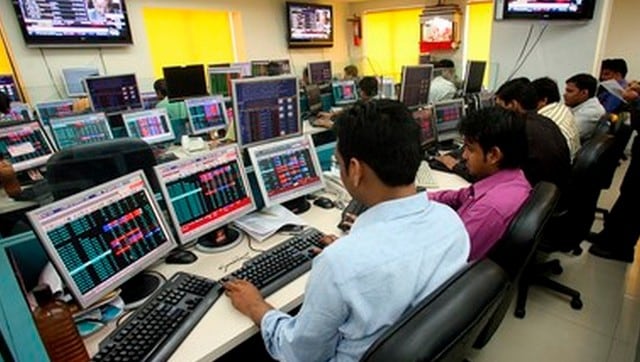 Business
In terms of sectoral indices, auto, media and metal incurred losses of over 3 percent, while pharma rose by 1.70 percent. India VIX rose by 24.84 percent to jump to 20.80 levels. BSE Midcap fell by 3.23 percent to 24,846.51 while BSE Smallcap declined by 2.61 percent to 24,846.51