Sensex crosses 30,000, Nifty at life high as markets cheer RBI rate cut
The Nifty was also a life time high as markets cheered the RBI's decision to cut monetary rates, a decision that it sees as a boost for industrial growth.
The RBI's surprise interest rate cut this morning sent the market soaring with the Sensex breaching the 30,000 point mark for the first time in its history.
The Nifty was also a life time high as markets cheered the RBI's decision to cut monetary rates, a decision that it sees as a boost for industrial growth.
In a surprise move the RBI cut its repo rate by 25 basis points to 7.5 percent while leaving the CRR rate untouched. The rate cut came as a major fillip to the market that was sulking after a not-so-great budget that poured water on the investor mood.
Finance Minister Arun Jaitley's budget, which outlined a concrete fiscal roadmap, was largely seen low on reforms but with potential to give a booster dose to the economic growth.
While cutting the repo rate the RBI had exuded confidence in the government's fiscal consolidation exercise saying "The fiscal consolidation programme, while delayed, may compensate in quality, especially if state governments are cooperative."
The bank's concern for growth was evident as it said: "Given low capacity utilisation and still-weak indicators of production and credit off-take, it is appropriate for the Reserve Bank to be pre-emptive in its policy action to utilise available space for monetary accommodation."
Explaining the rational behind the out-of-policy-review rate cut, the bank said the weak state of certain sectors of the economy, as well as the global trend towards easing, suggest that any policy action should be anticipatory once sufficient data supports the policy stance.
Calls for an early rate cut from the RBI had got a fresh impetus after the Budget gave a clear roadmap to the commitment to fiscal prudence. Industry and government had urged the RBI to act pointing out the sliding inflation and the lowly 1.8 percent core sector growth.
All interest rate sensitive stocks rallied reacting to the rate cut. At 9:35 am, bank stocks such as SBI, ICICI Bank, Axis Bank and HDFC were up about 2 percent. Auto stocks also sruged with M&M rising 2 percent and 1.2 percent.
Among sectoral indices, bank index, which rose about 1.8 percent, was the top gainer, followed by capital goods, up 1 percent.
Defensive stocks such as Dr Reddy's Labs, GAIL and Wipro were the losers.
Find latest and upcoming tech gadgets online on Tech2 Gadgets. Get technology news, gadgets reviews & ratings. Popular gadgets including laptop, tablet and mobile specifications, features, prices, comparison.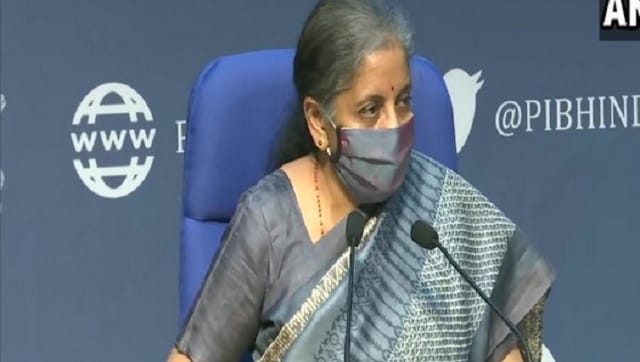 Business
Energy consumption growth trended higher in October at 12 percent year-on-year, said the finance minister
India
Speaking about self-reliance in education, Gadkari said universities should be upgraded in the country so that people will not need to go abroad for education
India
Home-based work in India is a major source of employment for working women, forming 16 percent of total employment for women as opposed to 9 percent for men, as per the latest estimates.