Sensex crash, NBFCs in turmoil: Where is the stock market headed after the big meltdown?
The correction in NBFCs is a testimony of the change in sector dynamics.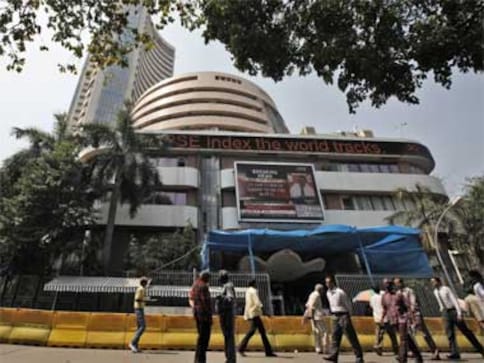 To say that the last two months have been a roller-coaster ride for Indian markets would rather be an understatement. After a peak in August 2018, Sensex has declined by over 11 percent with the fall being triggered by a weak sentiment across emerging markets as well as depreciation of the rupee coupled with the rise in oil prices. Both of these have an impact on the growth inflation mix.
The turmoil in the NBFC sector, triggered by the default by Infrastructure Leasing and Financial Services (IL&FS) has further clouded our viewpoint of the way ahead. While we agree that the macro outlook for India has deteriorated, we believe the future is representative of a better ecosystem.
Inflation may turn out to be higher than initially thought. Our study on the relationship between the rupee and consumer price inflation suggests that the current spell of INR depreciation may lead to inflation being higher by 75 bps compared to the baseline scenario over a period of six months. In order to keep real policy rates (Policy rates – Consumer Price Inflation) constant, the Reserve Bank of India (RBI) will need to hike rates. We still expect a hike of 50 bps (most likely in two steps) over a one-year period.
A majority of market watchers expected the RBI would hike rates earlier this month, but it preferred to retain the status quo and the repo rate stands unchanged at 6.50 percent. This was a conventional decision and more directly based on inflationary targets.
The hike in crude oil prices has led to concerns on the current account deficit front (CAD). An increase in crude oil price of $5 would lead to a increase of 0.25 percent in the CAD. In the short-term, the only remedy is demand compression through a rate hike.
The CAD stood at 2.4 percent of gross domestic product (GDP) during Q1FY19 as against 1.9 percent of GDP for all of FY18. Consensus expectation is for the CAD to increase to 2.7 percent in FY2018-19. The widening of CAD in Q1FY2018-19 can be attributed to higher trade deficit of $45.7 billion as compared to $41.9 billion in the previous year. Since April 2018, FII outflows were Rs. 79,909 crore and this was also responsible for a depletion of $11.3 billion of FOREX reserves (BoP deficit) as against the accretion of $11.4 billion during Q1FY19.
The US Fed further tightened the monetary policy by 25 bps to a range of 2 percent to 2.25 percent. The US central bank still foresees another rate hike in December and three more next year. We believe this has been largely factored in the 10-year Indian government bond yields. Emerging market investments may be impacted on the back of political/ trade concerns. Strong US growth has also led to portfolio investors redirecting themselves to the US. The US economy is expected to grow at 2.9 percent in 2018, strong corporate earnings growth is expected to be strong at 16.6 percent and higher US rates have increased the relative attraction of US assets.
The additional uncertainty in India is on account of upcoming elections in five states, to be followed up by the general elections. This is likely to keep markets bubbling with anticipation over the coming months.
We believe that the overall outlook still looks good; high frequency indicators such as automobile sales volume grew by 12 percent year-on-year during Apr-Aug 2018 where commercial vehicles posted 41.7 percent growth. This is indicative of higher Private Final Consumption Expenditure (PFCE) which grew at 8.6 percent year-on-year during Q1FY19. Manufacturing and construction recorded growth of 13.5 percent and 8.7 percent year-on-year respectively.
What we find encouraging is that growth in fixed capital formation has picked up; in the last quarter it grew at 10 percent year-on-year. Though upcoming elections and a rate rise may slowdown the pace, the economic data signals a turnaround in the capex cycle. This is positive both for economic growth as well as for corporate earnings as in its latest global economic outlook, the International Monetary Fund (IMF) has maintained its growth forecast for India at 7.3 percent for FY19 and revised FY20 outlook down by 10 bps to 7.4 percent. As far as equities are concerned, we believe markets are likely to grind higher; Sensex is likely to end 2018 at 37,500 and 2019 at 45,000.
NBFC turmoil
NBFCs were trading at all-time high valuations, some even at a high premium to universal banks. The realisation on the complete change in scenario on the cost of funds came when a mutual fund sold an NBFC's paper at 11 percent yield. Though the yield nowhere indicates a probable default scenario, but it does reflect the end of unsustainable high margins built in the NBFCs over the past two- three years which lead to high valuation levels. The government and the RBI have stepped in and ensured that the problems at IL&FS do not spread over and cause a systemic crisis. In addition, the RBI is taking steps to restore liquidity.
We believe that the correction in NBFCs is a testimony of the change in sector dynamics. The spread between SBI MCLR and AAA 1 year bond has reversed from a negative of 80bps in FY18 to a premium of 29 bps in FY19. We assess that the consequent pressure on margins would reflect on the ensuing results, and hence the weakness in NBFCs.
Some NBFCs having niche presence in terms of geography (rural/semi urban) and segments (Old Vehicle Finance) may be able to control the pressure on margins. However, the ones having no niche over banks (most HFCs) and more dependent on relatively higher end of the vehicle finance shall continue to see pressure.
RBI measures to restore liquidity
As on 26 September 2018, banks have availed Rs. 1.88 trillion through term repos from the RBI. Furthermore, the RBI has increased the facility to avail liquidity for Liquidity Coverage Ratio to 13 percent from 11 percent. Following this, the RBI will be purchasing government securities under Open Market Operations for an aggregate amount of Rs. 360 billion during October 2018. This may mitigate any liquidity constraint in the near term.
(The writer is CEO, Karvy Stock Broking)
Find latest and upcoming tech gadgets online on Tech2 Gadgets. Get technology news, gadgets reviews & ratings. Popular gadgets including laptop, tablet and mobile specifications, features, prices, comparison.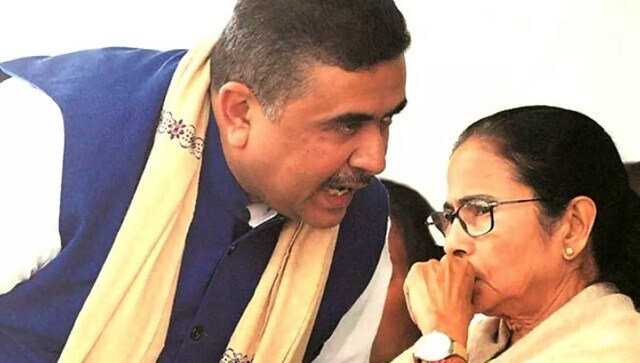 Politics
It is important to remember that Suvendu Adhikari barely got two MLAs to quit alongside him from his 'stronghold' and another three from other districts
World
Pompeo has been tagged by a number of officials and analysts with the dubious distinction of the worst secretary of state in American history
India
It is time for the stakeholders to formulate a plan that will keep principles of sustainable tourism upfront. The pandemic has forced consumers to be more cautious and focus on sustainability and local communities