Security breach: SBI blocks 6 lakh debit cards, biggest card replacement in Indian banking
Customers need not panic. They can approach their branch, call up phone banking, use the internet for 're-carding' or set their PIN using internet banking
State Bank of India (SBI), India's largest lender, has blocked six lakh debit cards following a security breach that occurred in a non-SBI ATM network and will replace these with new ones, according to a report in The Times of India. The breach has happened due to a malware that can capture sensitive information that will enable committing financial frauds.
However, Shiv Kumar Bhasin, Chief Technology Office, has told ToI that customers need not panic. They can approach their branch, call up phone banking, use the internet for 're-carding' or  set their PIN using internet banking. The replacement exercise is the biggest yet in the Indian banking sector yet, says the ToI report.
SBI has informed its branches of the breach and the cards being blocked, said Bhasin to ToI.
According to Bhasin, many other banks are also facing such a situation and have been urging their customers to change their PINs for a long time now, Bhasin, told the ToI.
In the wake of several cases of ATM frauds where customers PIN has been hacked and the money siphoned off by fraudsters, some banks have issued text messages while some others have sent mails to change ATM pin or sent new ATM pins to their customers.
As on July 2016, there were 20.27 crore active debit cards from SBI, according to the Reserve Bank of India website, while SBI's associate banks had a total of 4.75 crore active debit cards, the ToI report said. Around 0.25 percent of the cards have been blocked due to malware that has led the SBI to block them.
High-tech ATM frauds have been rising of late. Recently PTI reported that a woman customer had complained of Rs 55,000 being siphoned off her account from abroad. The woman, an account holder with State Bank of Travancore's Pattom branch in Kerala, said in her complaint to police that the money was withdrawn twice on September 3 and 5.
Police said the cash had been withdrawn from a foreign country from an ATM counter, but did not elaborate.
The heist comes less than a month after some persons lost their money in an ATM theft involving some foreigners, including Romanians.
On August 10, a Romanian national, who along with two other foreigners was suspected to be involved in the hi-tech ATM fraud in which a number of people lost money here, was arrested in Mumbai.
They had obtained details of bank customers and withdrawn money using fake ATM cards.
Police suspected the electronic device at the ATM counter had enabled the fraudsters collect the secret pin code and card details.
According to a report in The Times of India, some banks like HDFC Bank, Federal Bank and DBS have sent warning messages to their customers. Some text messages from banks like this one from HDFC reads: The PIN for your debit card has to be changed for security reasons. Please change the PIN at the earliest, the ToI reported.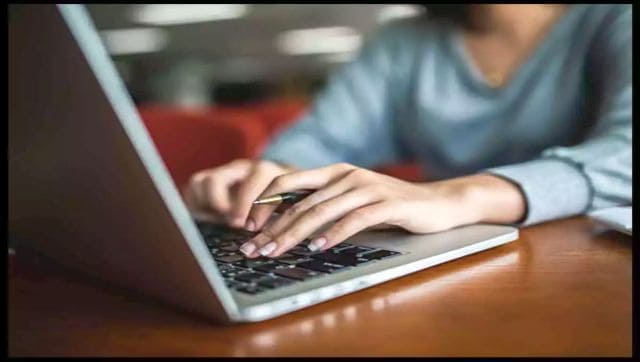 India
The SBI Clerk Mains 2021 exam is scheduled to be held between 1 to 17 October
India
Applicants who have cleared the preliminary exam will now have to appear for the Mains exam, admits cards for which are available on the official website as well
India
The SBI SCO 2021 recruitment exam is scheduled to be held on 25 September across various cities. The test will consist of two sections — General Aptitude and Professional Knowledge