Sebi seeks consent to intercept calls: Should such enormous power be conferred on regulator in absence of global precedent?
SEBI has already been conferred with a wide array of legislative, executive and quasi-judicial powers.
In the recently concluded board meeting of Securities and Exchange Board of India (Sebi), the regulator considered the recommendations of the report of the Committee on Fair Market Conduct (Committee) headed by T K Vishwanathan, which was released last month. Amongst other things, the Committee's mandate included review of the surveillance mechanism undertaken by Sebi for protecting market integrity.
In this regard, the Committee put forth a contentious recommendation of empowering SEBI to directly intercept calls and electronic communication. Notably, in the board meeting which concluded on 18 September 2018, SEBI referred the matter to the government to take an appropriate view.
Traditionally, insider trading cases have been prosecuted primarily on the basis of circumstantial evidence. While such interception of calls/electronic evidence may provide direct evidence, the bigger question is whether such an enormous power should be conferred on a securities regulator in the absence of any significant global precedent.
Notably, in the United States (US), the government has relied extensively on wiretap evidence in high profile cases of securities fraud involving Raj Rajaratnam, founder of the New York-based hedge management firm Galleon Group and Rajat Gupta, former Director of Goldman Sachs. However, the US law does not empower the US securities regulator, i.e. Securities Exchange Commission (SEC) to directly intercept calls.
It is the Office of the Attorney General and the Federal Bureau of Investigation that executes wiretap warrants pursuant to a specified procedure set out under the Wiretap Act. Such wiretap evidence may be shared with other investigative agencies like SEC, subject to certain statutory conditions.
Further, unlike other jurisdictions like the US and the United Kingdom, India does not have a dedicated law to regulate interception of communication. Current regulations are scattered in the Telegraph Act, 1885, the Information Technology Act, 2000 and the rules issued thereunder.
The regulatory framework under these laws has been subject to much criticism for several reasons, including the absence of judicial authorisation, transparency, and effective grievance redressal. Against this background and in light of the Supreme Court judgment recognising the right to privacy as a fundamental right, this recommendation does not make a compelling case.
SEBI has already been conferred with a wide array of legislative, executive and quasi-judicial powers. For instance, for insider trading violations, it is empowered to impose a maximum penalty of Rs 25,00,00,000 or three times the amount of profits made, whichever is higher. It can also institute criminal proceedings against a person, and if convicted, such a person can be imprisoned for a period of 10 years.
Further, under the existing law, SEBI already has the power to call for phone records for an ongoing investigation. In fact, commentators have often argued that SEBI has more powers than its US counterpart, SEC.  M Damodaran, the former Chairman of SEBI, has also recently stated that the problem with SEBI is not of inadequate powers. The concern is with the strict enforcement of these powers. This, in turn, depends on the institutional capacity of a regulator.
The Report of the Committee on Corporate Governance headed by Uday Kotak (Kotak Committee) noted that SEBI has one employee for six listed companies as opposed to SEC, which has almost one employee for each listed company. In this regard, the Kotak Committee recommended increasing the staff strength and utilising specialist hires to deal with cases.
These changes along with effective exercise of the powers already conferred on SEBI can go a long way in protecting the investors and promoting market integrity. The government should keep the aforesaid considerations in mind prior to taking any decision regarding empowering SEBI with the power to intercept calls.
(The writer is Senior Resident Fellow (Corporate Law and Financial Regulation), Vidhi Centre for Legal Policy. Views are personal)
Find latest and upcoming tech gadgets online on Tech2 Gadgets. Get technology news, gadgets reviews & ratings. Popular gadgets including laptop, tablet and mobile specifications, features, prices, comparison.
World
Armenia itself has never officially recognised the region's independence although it has become its main financial and military backer.
India
Despite subsidies offered by state government, the capital cost requirement involved in alternatives to crop burning remains high, say experts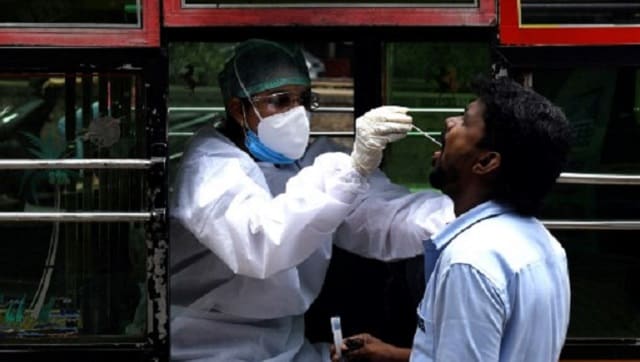 India
In Maharashtra, the epidemic is spreading fast in Gondia, Yavatmal, Wardha and Nagpur while Karnataka's Kodagu and Kalaburagi have seen their doubling times increase over six weeks