SEBI proposes new rules to penalise auditors, valuers: Is the market watchdog overstepping its mandate?
Curiously, while SEBI lays down duties as well as the punishment for auditors and others, it does not give them specific powers.
The Securities and Exchange Board of India (SEBI) has proposed new rules to allow it to take direct action against auditors, valuers, company secretaries, among others. The rules provide for expanded duties by such persons and empower the capital market regulator to levy penalties on them and prosecute them.
Earlier, the Bombay High Court (HC), in 2010, had affirmed that the SEBI had powers to debar auditors where they have been found directly complicit in corporate fraud. However, the proposed rules expand SEBI's powers even in cases where the auditor is not so complicit in the fraud.
The regulator could now act even in cases of negligence, in cases where auditors submit materially untrue reports, among other scenarios. SEBI could, therefore, become another regulator that can penalise auditors.
As of now, the Institute of Chartered Accountants of India (ICAI), the Ministry of Corporate Affairs, the police, and a few other government agencies can take action against auditors.
The proposed regulation will apply to several categories of professionals -- any chartered accountant including an auditor, a company secretary, a valuer, a monitoring agency, a cost accountant and an appraising or appraisal agency (the rules refer to them as 'fiduciaries'). Such fiduciaries will now be given broad duties when they take assignments relating to listed companies or stock brokers. They have to, for example, ensure that their certificate/report is true in all material aspects. If they notice any material violation of securities laws, they will have to report that in writing to the audit committee.
In the past, the market watchdog has taken action in several cases involving auditors, the most famous being that of PricewaterhouseCoopers (PwC) with regard to the Satyam fraud. PwC objected, saying SEBI had no jurisdiction to take action against chartered accountants who are regulated by the Institute of Chartered Accountants of India (ICAI). On appeal, the Bombay HC upheld SEBI's powers to take action but limited the watchdog's power to cases where auditors are complicit in the fraud. In such cases of complicity, SEBI can debar the auditors and even disgorge fees, which it did in the final order against PwC. But, arguably, it could not levy a penalty or prosecute PwC -- the proposed regulation will enable SEBI to take such actions.
Now, if auditors, valuers or others do not perform their duties with due care, if they fail to report material violations of securities laws to the audit committee, action can be taken – even if a company hasn't committed any fraud.
These proposed rules are an outcome of the Kotak Committee's report on corporate governance, which recommended that: "This power should be provided in case of gross negligence as well, and not just in case of fraud/connivance". However, the proposals provide for powers beyond that recommendation.
The background to these new proposals is the outrage about several scams, where shareholders and other stakeholders have lost money. The perception that the perpetrators and their auditors are not adequately punished has put pressure on lawmakers to toughen laws.
However, there are several concerns. Auditors do not have the level of expertise to provide the kind of comprehensive coverage that SEBI and other regulators are now expecting of them. Curiously, while SEBI lays down duties as well as the punishment for auditors and others, it does not give them specific powers.
Even otherwise, auditors are not expected, nor should they be required to carry out such a thorough audit, now expected to uncover even the most sophisticated of frauds. It is also unfair and heavily burdensome that multiple regulators are empowered to take parallel action against fiduciaries for substantially the same defaults. Such laws will discourage auditors from taking up appointments and also raise the costs of an audit.
Furthermore, it is doubtful whether SEBI has the powers to push out such rules. The Bombay HC, as discussed above, has already held that SEBI has limited powers to regulate auditors. The Parliament, in its wisdom, has given SEBI powers to register entities like merchant bankers, stock brokers, and others, and has given the watchdog powers to regulate their activities. Those powers do not cover chartered accountants and company secretaries and hence SEBI has no similar powers to regulate their activities. Also, perhaps, because they are already registered and regulated by their parent bodies.
But, SEBI, without a specific mandate from Parliament under the SEBI Act, cannot make rules that assign sweeping duties to fiduciaries that can punish them in a wide range of ways. This is more so when it adds to the powers already available with other regulators under the law. This issue warrants a deeper debate.
(The author is a chartered accountant)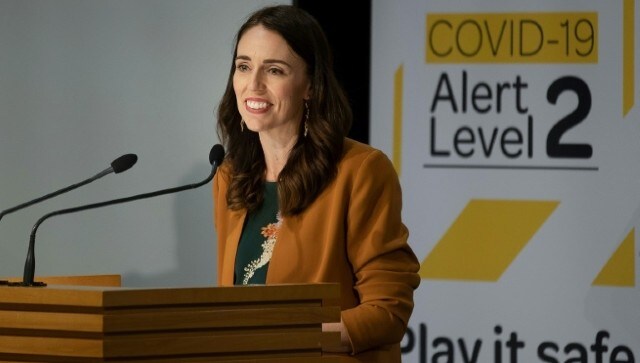 World
Recent events in the Indo-Pacific left New Zealand behind. But the island nation has used APEC 2021 effectively to enhance its stature
India
While some adolescents have access to necessary information and services, many are not adequately supported to make a successful transition from childhood to adulthood
India
In 'Into The Wild with Bear Grylls', these larger-than-life personalities bare their hearts along the way, express their apprehensions and get exhausted from time to time