Sebi plans to extend disclosure requirements related to sexual harassment of women to all listed cos
The amendments to Sebi (Listing Obligations and Disclosure Requirements) norms have been approved to insert this disclosure requirement
Mumbai: To strengthen disclosures relating to safety of women at corporate sector workplaces, markets regulator Sebi on Tuesday decided to extend disclosure requirements pertaining to sexual harassment of women to all listed companies.
At present, the Business Responsibility Report requires similar disclosures from top 500 listed companies.
In the annual reports, listed companies will have to disclose about complaints filed during the financial year, the number of complaints disposed of and the number of complaints pending as at the end of the fiscal.
The amendments to Sebi (Listing Obligations and Disclosure Requirements) norms have been approved to insert this disclosure requirement with respect to complaints under the Sexual Harassment of Women at Workplace in the corporate governance report as part of annual reports of listed entities, Sebi chief Ajay Tyagi told reporters here after the board meeting.
"Presently the Business Responsibility Report requires similar disclosures from top 500 listed companies. The amendment approved by the board today will extend this requirement to all listed companies," he added.
With regard to Information Technology (IT) roadmap of Sebi, the regulator said it has four themes -- consolidation of IT Infrastructure, processes and cyber security; market protection initiatives; market supervision & development initiatives, and market evolution initiatives.
This roadmap will facilitate Sebi to deploy its IT resources and funds in a well-planned manner.
The consolidation of IT infrastructure will usher in a synergy between various IT assets within the organisation and the various market protection and supervision initiatives will allow Sebi to regulate the market more effectively.
Besides, market evolution initiatives such as FinTech/RegTech will provide opportunities for financial and technical innovations in the securities market.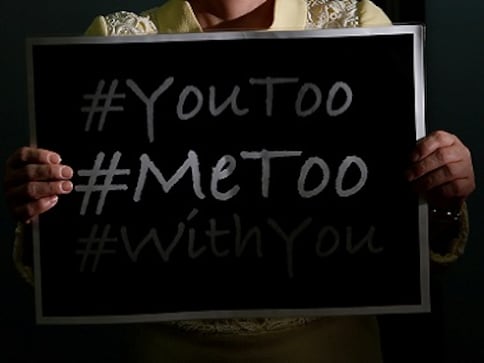 India
#MeToo needs to be the hammer that shatters our biased and deeply flawed idea of due process, leaving room for something better to emerge.
Business
Sebi has made it compulsory for the top 1,000 listed companies to prepare annual business responsibility reports covering their activities related to environment and stakeholder relationships
India
As many as 29 states and Union territories have constituted local complaints committees to look into cases of sexual harassment at workplace, Women and Child Development Minister of State Virendra Kumar informed the Parliament.