Sebi keeping a watch on Infosys share price: Ajay Tyagi
'We are keeping a watch on Infosys share prices,' Sebi Chairman Ajay Tyagi said here on Tuesday
New Delhi: Markets regulator Sebi on Tuesday said it is keeping a close tab on the share price movement of Infosys, which saw its first non-promoter CEO Vishal Sikka quitting last week amid differences with its founders.
Shares of Infosys plunged by nearly 10 percent on Friday wiping out Rs 22,519 crore from its market valuation, after Sikka's resignation. It fell further by over 5 percent on Monday despite buyback announcement by the company.
The country's second largest software services firm on Saturday announced that its board approved a share buyback offer of up to Rs 13,000 crore.
"We are keeping a watch on Infosys share prices," Sebi Chairman Ajay Tyagi said here on Tuesday.
The Sebi chief said the regulator will stick to its December deadline for linking Aadhaar with e-KYC for trading accounts.
The move is aimed at curbing money laundering and tax evasion through stock markets.
All demat account holders are required to link their accounts with Aadhaar by 31 December, 2017. In case of failure to submit the documents within the prescribed time limit, the account would be suspended till the Aadhaar details are submitted by the client.
Last week, the BSE asked trading and clearing members to report preparedness for furnishing Aadhaar details of their clients. While trading members have to submit report on their preparedness by 23 August, clearing members and custodians have to do the same by 25 August.
In compliance with the amended Prevention of Money Laundering norms, banks have already sought Aadhaar details from their customers.
When asked about more action against shell companies, Tyagi said "wherever there is a violation of securities law, they have to be investigated and looked into irrespective of whether it is shell or whatever name you give them. One does not wait for any reference from anywhere".
He also said that panel on corporate governance is expected to submit its report by the end of September.
In a bid improve standards of corporate governance of listed companies, Sebi set up a committee in June under the chairmanship of Uday Kotak, chief of Kotak Mahindra Bank.
also read
Business
Sebi chief said that in many cases, independent directors are appointed and removed at whims and fancies of promoters of companies
Business
In an email to employees, Vishal Sikka said that after much contemplation, he has decided to leave "because the distractions, the very public noise around us, have created an untenable atmosphere".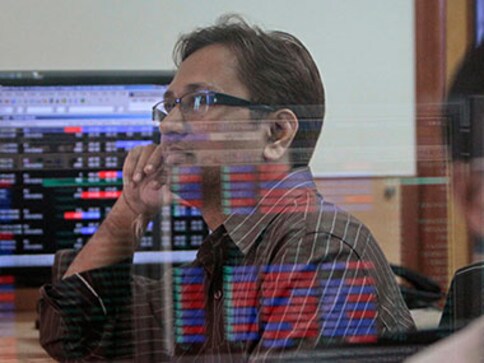 Business
Infosys ended up as the biggest loser in the 30-share Sensex -- sinking as much as 9.60 percent to Rs 923.10