Sebi diktat on shell companies: Biggies Parsvnath Developers, J Kumar Infra among 331 'suspects'
West Bengal (127) accounts for the largest number of companies on the list of 331 suspected shell firms, referred by the corporate affairs ministry to Sebi.
New Delhi: Parsvnath Developers, SQS India, J Kumar Infra and Prakash Industries figure among 331 "suspected shell companies", referred to market regulator Sebi by the government and facing probe for alleged tax evasion and other frauds, even as they denied any wrongdoing on their part.
The regulator has asked the exchanges to restrict trading in shares of 331 such companies, some of which have investments by several well-known domestic and foreign investors and the move spooked overall market sentiments on fears about possible action against more such firms. The benchmark Sensex slumped 260 points while the Nifty cracked below the crucial 10,000-mark.
While trading has already been restricted to just once a month (on first Monday of the month) in shares of 162 companies from the list, others may soon face similar or even stricter curbs, the regulatory and market officials said.
In addition to the curbs imposed by the capital market regulator and the stock exchanges, these companies may face further action depending on the outcome of the probes by the income tax department and the Serious Fraud Investigation Office (SFIO), among other agencies. Last month, Prime Minister Narendra Modi had said 37,000 shell companies indulging in tax evasion had been detected and more than three lakh firms were under the scanner for suspicious dealings, post-demonetisation announced in November last year.
West Bengal (127) accounts for the largest number of companies on the list of 331 suspected shell firms, referred by the corporate affairs ministry to Sebi. Besides, Gujarat and Delhi also account for a large number of such firms, against which the capital market regulator Sebi has recommended trading restrictions by the stock exchanges.
While at least 124 companies are believed to be under scanner for alleged tax evasion, further 175 firms were being investigated by the Serious Fraud Investigation Office (SFIO).
Reacting to Sebi's action, realty firm Parsvnath Developers and SQS India BFSI Ltd expressed shock on finding their names in the list of suspected shell companies. Some other companies from the list also issued statements to deny any wrongdoing.
"We are shocked to find our companys name amongst the list of suspected shell companies as a result of which, our equity shares...are being shifted to GSM VI on the stock exchanges.
"As a result, our company's securities may be traded only once in a month on a trade to trade basis and Sebi has envisaged a "financial audit" thereby implicitly castigating us and tarnishing our reputation," Parsvnath Developers said in a regulatory filing to the stock exchanges.
Parsvnath said that it is not a shell company by any "stretch of imagination". J Kumar Infraprojects said it is not a shell company and suspicion of the regulator is uncalled for. "Our company's compliance track record both with the exchanges and Registrar of Companies have been impeccable". The company said that majority of its clients consist of government authorities and listed out Delhi Metro, Mumbai Metro and JNPT Port connectivity as some of the projects underway.
Prakash Industries said that directions issued by Sebi are "totally devoid of merit and uncalled for. Besides, there has never been a occasion when our company has indulged in any kind of malpractices in stock market".
SQS India BFSI Ltd has expressed shock that it has been placed under the surveillance list even as it has been complying with all the norms under Companies Act and Sebi regulations. "... we would provide all the necessary details and extend all assistance to cooperate with the authorities and get the matter resolved quickly," the company said.
Pincoin Spirit, also identified under suspected list, categorically stated that the company has been following all the rules and regulations stipulated under Companies Act and Sebi norms. "We are ready to provide all the necessary information and extend all cooperation to the regulator to resolve the issue so that the name of the company is excluded from the shell companies list at the earliest on merit basis," it said.
As part of efforts to curb the black money menace, the Corporate Affairs Ministry has already cancelled the registration of more than 1.62 lakh companies that have not been carrying out business activities for long. The ministry is implementing the Companies Act and firms are required to be registered under this law.
While the term shell company is not defined under the Companies Act, Corporate Affairs Minister Arun Jaitley, last month, told the Lok Sabha that many such entities have been found to be indulging in large scale tax violations.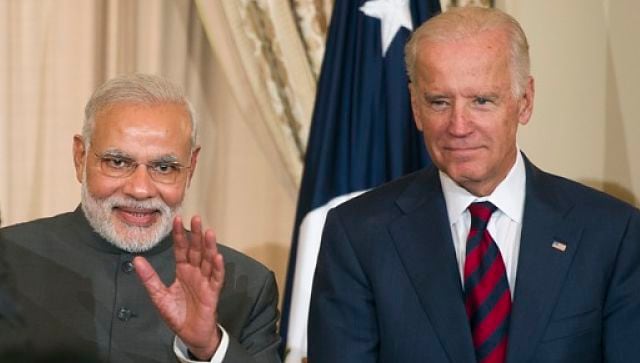 World
The two leaders spoke a day after the US agreed to deploy resources like therapeutics, ventilators, and to identify raw materials to be sent manufacture of Covishield vaccine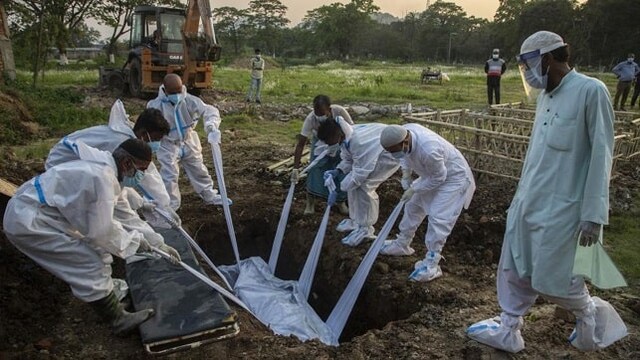 India
Had the nationalist leadership taken the savage epidemic of 1918-1919 seriously, India might have been one with a political culture that put lives first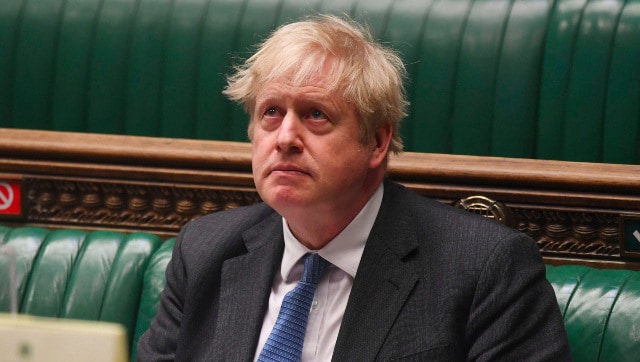 Sports
Fans invaded Old Trafford and ran onto the pitch Sunday as part of a demonstration against United's owners, the US-based Glazer family.