Sebi bans wilful defaulters from markets and holding board positions
Wilful defaulters won't be able to tap the securities markets to raise funds and hold board positions at companies listed with Sebi
New Delhi: Wilful defaulters will no longer be able to tap the securities markets to raise funds and hold board positions at listed companies with the Securities Exchange Board of India (Sebi) notifying the amended norms in this regard. While putting in place a stringent framework to choke the funding sources for wilful defaulters, Sebi has also restrained such entities from setting up market intermediaries like mutual funds and brokerage firms. These defaulters have also been barred from taking control of any other listed company.
The move assumes significance in the wake of a raging controversy over UB Group Chairman Vijay Mallya, who has exited the country amid continuing efforts by the banks to recover dues totalling over Rs 9,000 crore of unpaid loans and interest.
Mallya recently resigned as Chairman and Director of United Spirits Ltd as part of a sweetheart deal with the company's new owner Diageo, a deal which itself is under Sebi's scanner. He, however, remains on board of some other companies. The new rules, which have become effective from 25 May, would apply to every individual and company declared as wilful defaulter as per the Reserve Bank norms. The issuer can not make a public issue of shares, debt securities or non-convertible redeemable preference shares if the company or its promoters or directors figure on the list of wilful defaulters, Securities and Exchange Board of India (Sebi) said in a notification dated 25 May.
Besides, any company or its promoters and directors categorised as wilful defaultes are not allowed to take control over other listed company. However, if a listed company or its promoters or directors is categorised as wilful defaulter, and there is a takeover offer in respect of that listed company, they may be allowed to make competing offer.
The regulator said no fresh registration will be granted to any entity in case the entity itself or its promoters or directors or key managerial personnel are included in the list of wilful defaulters. Some entities tend to tap equity and debt markets for funds after banks stop giving credit for willfully defaulting on loans, but small investors get trapped due to lack of information about their 'defaulter' status. However, there was a counter-view that a complete fund- raising ban on 'wilful defaulters' could come in way of the promoters of a listed company seeking to infuse fresh funds, which may hurt the interest of minority shareholders.
Seeking to strike a balance, Sebi has put a curb on IPOs and FPOs by entities where funds are raised from the public.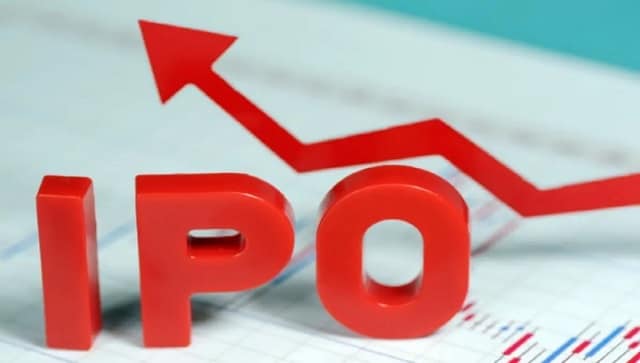 Business
The subscription will end on 29 July and the shares of the company will be listed on both the BSE and NSE
Business
The Zomato IPO was trading at Rs 115 per piece on BSE and was at Rs 116 on NSE with a 53 percent premium over the price of the issue.
Business
Angel Broking has given a positive outlook on the Glenmark Life Sciences IPO and it expects listing gains of 25 percent to 35 percent