SC orders assets details of Mallya family be given to banks
The Supreme Court today dismissed beleagured Vijay Mallya's prayer for protection from disclosure of his assets and those of his family, in India and abroad, to Kingfisher Airlines' lenders, saying 'no tangible' grounds have been raised to maintain secrecy of information.
New Delhi: The Supreme Court today dismissed beleagured Vijay Mallya's prayer for protection from disclosure of his assets and those of his family, in India and abroad, to Kingfisher Airlines' lenders, saying "no tangible" grounds have been raised to maintain secrecy of information.
"We don't find any tangible objection in disclosing the assets (of Mallya, his wife and children) to banks," a bench comprising Justices Kurian Joseph and R F Nariman said.
The bench directed the apex court registry to furnish to the lenders, a consortium of banks, the details of assets, both domestic and foreign, declared by the former liquor baron of himself and his family members, in sealed cover to the apex court.
The top court, which said Mallya has not complied with its April 7 order in its letter and spirit, observed that "the whole purpose of asking for disclosure was to give a fair idea to banks for entering into a meaningful and viable settlement."
It asked the Debt Recovery Tribunal in Bengaluru to "expeditiously decide" within two months, the pleas of banks and financial institutions for recovery of their loans.
The direction was issued after Attorney General Mukul Rohatgi submitted that there was "total non-compliance" with the apex court's April 7 order as Mallya was neither indicating the date of his return to the country to make an appearance before the court nor was he showing his bonafide for reaching a settlement with the lenders by not showing willingness to deposit a substantial part of the amount he owed them.
"He is a fugitive from justice in India," the Attorney General said, adding the embattled businessman was playing "hide and seek" and cooking "cock and bull story". Rohatgi said Mallya was "deliberately concealing something from the court" as he had "no intention to come back".
However, senior advocates C S Vaidyanathan and Parag Tripathi, appearing for Mallya and his companies respectively, submitted that he was a "defaulter but not a wilful defaulter" and "here this is a case of business failure and not that of wilful default".
Vaidyanathan submitted the accumulated loans of Kingfisher Airlines stood at Rs 16,000 crore in 2013 and all loans were given on the basis of personal assets of Mallya which is in the records of the banks. That being the case the liabilities cannot be attached to his estranged wife living abroad and NRI children who are protected under the law from disclosing their overseas assets, he contended.
Mallya has defaulted on repayment of loans of Rs 9,400 crore to a State Bank of India-led consortium.
When the bench said presence of Mallya was required for a settlement and asked when was he prepared to come to India, Vaidyanathan replied "I have no instruction" and added that the businessman's personal liberty was under challenge.
Counsel for Mallya, who is also an NRI, claimed that he did not own any "benami properties" in the name of his family members.
Tripathi alleged information gathered in a civil matter was used against Mallya in criminal proceedings launched by agencies like Enforcement Directorate and others to seek issuance of non-bailable warrant against him and get his passport revoked.
Vaidynathan said, "In spite of all investigation since July 2015, not a shred of evidence was found (against Mallya) of misuse or diversion of funds secured as loan" and that the only purpose of insisting on his return was to see him in Tihar Jail on his return to India.
He said asking for details of overseas assets of Mallya and his family was in violation of right to privacy. The Attorney General said despite revocation of Mallya's passport, if the fugitive businessman shows his willingness to return, "a one-way travel permit could be arranged".
"We will even approach the United Kingdom government, if required, for recovery of loans through liquidation of Vijay Mallya's overseas assets," he submitted.
He said the liquor baron, who has not agreed to deposit a "substantial amount" as part of the Rs 9,400 crore loan repayment to establish his bonafide, was in fact leaving it to the apex court to pass orders for release of funds/pledged shares held back by the orders of different courts.
Rohatgi rubbished the plea that Mallya lacked cash and said he received USD 40 million by divesting his shares in a UB group firm.
"This is all a cock and bull story. Your Lordships, order has not been complied with at all. Its not even the lip service," the law officer said referring to the content of the affidavit filed by Mallya.
"The money belongs to the banks which, in a way, is public money and not to the King... not only he is playing with this court, but is concealing information sought," the AG said, adding that the details of assets given in sealed cover be given to the banks for pursuing the case to the logical end.
Rohatgi strongly objected to Mallya's contention that he was not under any obligation to disclose his offshore assets on the ground that he was an NRI and the loans had been secured against his Indian assets only.
"He says that he is an NRI and NRI is not obliged to diclose his overseas assets. In don't know from where he gets this exemption. He is an Indian citizen," Rohatgi said. The apex court also noted Mallya's submission that Rs 1,591 crore can be deposited before it after realising the amount from sale of shares of UB Group held by United Spirits Limited.
Further, the amount of Rs 1,329 crore deposited by Kingfisher Airlines in Airbus Holding can also be realised, the counsel said, adding Mallya has also filed a statement disclosing his personal assets totalling Rs 2,01,74,106.
The court had on April 7 directed Mallya to disclose by April 21 the total assets owned by him and his family in India and abroad while wanting to know when he will appear before it.
It had asked Mallya, who owes over Rs 9,000 crore to around 17 banks, to deposit a "substantial amount" with it to "prove his bonafide" that he was "serious" about meaningful negotiations and settlement.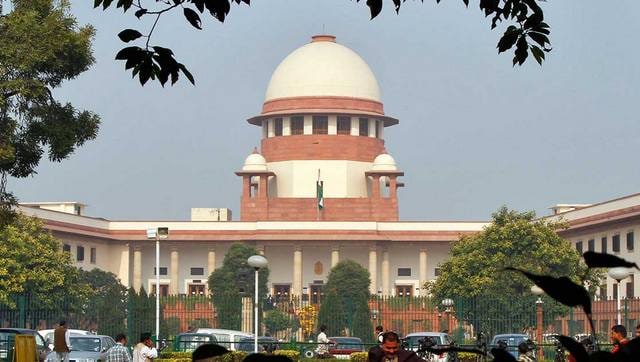 India
An international media consortium has reported that over 300 verified Indian mobile phone numbers were on the list of potential targets for surveillance using Pegasus spyware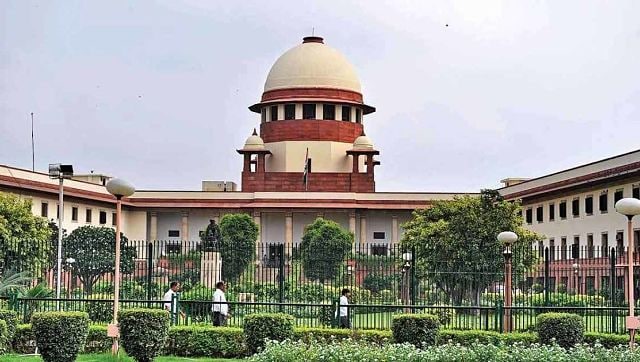 India
The observation assumes significance as the Centre had earlier offered to set up an expert panel on its own to look into the grievances of alleged snooping on phones
India
Of the 68 names, two from Karnataka and one from Jammu and Kashmir have been sent for a third time, while 10 others have been recommended for a second time