SBI's merger with 5 associates, Bharatiya Mahila Bank : All you need to know about the big deal
With merger of all the five associates and BMBL, SBI will become a global-sized bank and could compete with the largest in the world, with an asset base of Rs 37 trillion
The merger of five associate banks and Bhartiya Mahila Bank (BMBL) with State Bank of India (SBI) will create a much bigger entity in the Indian banking sector and will enable the giant to make one step closer to the list of among the top global banks.
Kicking off the process, the boards of State Bank of Bikaner & Jaipur (SBBJ), State Bank of Mysore (SBM), State Bank of Travancore (SBT), the unlisted State Bank of Hyderabad (SBH), State Bank of Patiala (SBP) and Bharatiya Mahila Bank approved the scheme of merger with State Bank of India on Thursday.
So, what is the deal all about.
The merger ratio
As per the merger proposal, SBBJ shareholders will get 28 shares of SBI (Rs 1 each) for every 10 shares (Rs 10 each). Similarly, SBM and SBT shareholders will get 22 shares of SBI for every 10 shares. In the case of Bharatiya Mahila Bank, 4,42,31,510 shares of SBI will be swapped for every 100 crore of Rs 10 each.
Bigger size
With merger of all the five associates and BMBL, SBI will have an asset base of Rs 37 trillion (Rs 37 lakh crore) or over $555 billion, with 22,500 branches and 58,000 ATMs. It will have over 50 crore customers. Further, SBI's market share will increase nearly to 22 percent from 17 percent. Post the share-swap ratio, the combined entity's market capitalisation after the merger will be nearly Rs 2 lakh crore.
Also, SBI has close to 16,500 branches, including 191 foreign offices spread across 36 countries. It first merged State Bank of Saurashtra with itself in 2008. Two years later, State Bank of Indore was merged.
According to Bhattacharya, since SBI is upgrading processes to improve customer service, the customers of the merged smaller banks will get a better deal in loan rates after the merger. "We are already in the process of greatly enhancing our efforts for bettering customer service. We will be able to bring substantial value to the customers of our associate banks as we seek to make them our customers," said Bhattacharya.
What analysts say
According to Reliance Securities, swap ratio was largely in line with its expectation. "We expect stock price of SBM would correct by 10-12 pecent and envisage marginal rise in stock prices of SBBJ & SBT. Notably, we do not expect any major price action in SBI counter as the swap ratio being largely neutral."
Moreover, we believe that SBI will continue to surprise positively on operating and asset quality fronts in coming quarter, as it has been able to manage cleaning up of its loan book effectively. We reiterate our buy recommendation on the stock with an unrevised SOTP-based target price of Rs 272 a share.
However, brokerage firm Religare sees the merger will not materially improve SBI's asset quality as the asset quality of its associate banks is weak.
"In addition, the clean-up exercise should continue for associate banks in Q2FY17 since their AQR list is substantially different from SBI. This would further deteriorate their asset quality," it said.
With PTI inputs
India
Private cryptocurrencies like Bitcoin, which are unregulated, mined through a complex process and have highly volatile prices, are under the regulatory gaze in India despite their proliferation as an asset class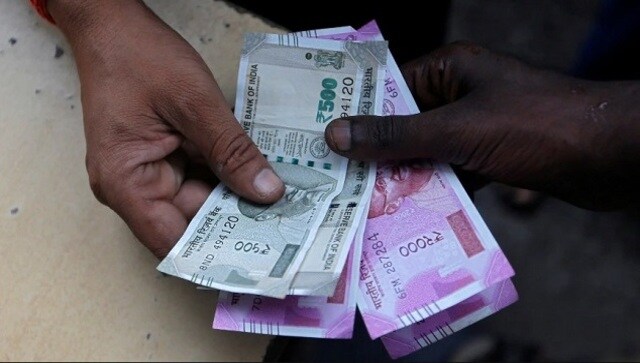 India
The huge sum of money got credited into the accounts of Guruchandra Vishwas and Asit Kumar and they both live in Pastiya village in Bagaura panchayat in Katihar district
Business
During the last week, BSE jumped 710 points or 1.21 percent, while market benchmark Sensex scaled the 59,000-mark for the first time