SBI's Bhattacharya says not to write off Rs 7,000 cr loans, will go after wilful defaulters
SBI chairman, Arundharti Bhattacharya said it only an accounting entry, and will not write off the loans of the top defaulters
A willful defaulter, to put it in simple terms, is someone who does not pay back loans to banks even if he has the capacity to do so. These loans can be from individuals or corporations. But when we refer to willful defaulters, we typically refer to large corporations which owe thousands of crores of rupees to banks but simply refuse to pay up. This category of borrowers, like Kingfisher promoter Vijay Mallya, is often regarded as peopled with villainous characters who have taken the banking system for a ride.
So it came to pass that, when a report appeared in DNA of SBI having written off loans worth Rs 7,000 crore, linked to 63 willful defaulters, the Congress swiftly made it the subject of its attack against the government on the first day of Winter Session of Parliament. But the question is: did SBI really 'write off' the loans of its top defaulters - ultimately money that is of the public, waiting to be recapitalised by government?
SBI chairman, Arundharti Bhattacharya, told Firstpost there has been no such write off and that willful defaulters would not be let off, as the DNA report suggests. "It is only accounting entry. That does not change anything. To impute otherwise is to unnecessarily malign the banks," she said. Bhattacharya sought to clarify thus:
First, "These are not write offs. They are old entries done over time. We have fully provided for these loans so they are put into an account called Accounts Under Collection. There is a very robust process for following up all these loans for recovery including monthly review by Management and quarterly review by Board. No let off of borrowers happen and all processes are focused for full recovery. The words "write off" are technical terms and used in the layman's way of understanding these words is completely misleading," Bhattacharya said.
Second, "This is nothing innovative as alleged. These are fully accepted accounting practices done under current accounting standards. If you leave them on balance sheet they consume precious capital though fully provided. On the other hand by taking them off you release capital as also can avail tax benefits. This is prudent accounting. As long as follow up process is robust - which it is in our bank - there should not be any concern as total Management & Board oversight is maintained."
Bhattacharya's explanation indicates that the bank didn't write off the loans but carried out a smart technical accounting adjustment to avoid further capital burden, though it has fully provided for the loan.
NPA a big worry
Whether SBI has written off corporate loans or not, the problem of stressed assets in the banking system persists. Going by the latest data, the total gross non-performing assets (GNPAs) in the banking system stands around Rs 6.7 lakh crore as on September as compared with Rs 6.5 lakh crore in the preceding quarter. But, the figure wouldn't tell you the whole story. If you combine the GNPA figure with total restructured loans, the final figure of stressed assets could come around over Rs 11- Rs 12 lakh crore. There is no accurate estimate for this latest stressed asset figure. But going by the above estimate, this will be around 14-15 percent of the total bank loans in the system.
The below table shows you how serious is the NPA problem.
The chunk of NPAs has started coming out in major way after the Reserve Bank of India (RBI) initiated in September last year. Since then, around Rs 3.22 lakh crore incremental bad loans have been reported by banks in four quarters. Of this, state-run banks have reported 88 percent of this total bad loans, Rs 2.85 lakh crore. The banks which have topped in the bad loan list in the September 2016 quarter are SBI (Rs 1.6 lakh crore), followed by Punjab National Bank (Rs 56,466 core), Bank of India (Rs 52,262 crore), Bank of Baroda (Rs 42,949 crore) and Indian Overseas Bank (Rs 34,724 crore).
In short, the bad loan problem is far from over for banks. The deep surgery initiated by the central bank to dig out the dirt in the banking system would also mean substantial amount of fresh capital will have to come from the government. Where will the government find money for this?
So far, the Rs 70,000 crore capital infusion figures announced by the government has been too little and has come too late. According to rating agency, Fitch, around Rs 6 lakh crore needs to be injected into the banks to fulfil the ongoing capital needs by 2018-19 in order to adhere to Basel III norms as against the Rs 73,000 crore injected by the government so far under the Indradhanush plan.
Inadequate capitalisation is a threat to Indian public sector banks, and their "high dependence" on the government for core equity is likely to continue, credit rating agency Fitch had said earlier this month. "Capital adequacy at India's state banks remains a key theme against deteriorating asset quality and weak earnings, with some banks at risk of breaching their capital triggers," the agency said in a report, adding Indian banks' asset-quality indicators are close to their weakest levels and Fitch expects the outlook on asset quality to remain challenging for the next 12-18 months.
Wilful defaulters
Among the defaulter community, wilful defaulters are chronic cases. These are borrowers who publically take on the banking system and dares them to get their money back. Many of these wilful defaulters thrive on corporate-political nexus. Here, the recovery process is too difficult. According to the information from the government, there are 8,167 wilful defaulters who owe banks an amount of Rs 76,685 crore and 1,724 FIRs have already been filed in 2015-16. Of course, because of its sheer size, SBI will have the largest share in the wilful defaulter list as well.
The bottom line is this: the bad loan battle being fought by the banks and nudged by the RBI is only the beginning. Banks will have to keep chasing the defaulters despite the pressure from the corporate and political lobby. In this context, SBI's clarification that it wouldn't let go of the wilful defaulters is encouraging.
With data inputs from Kishor Kadam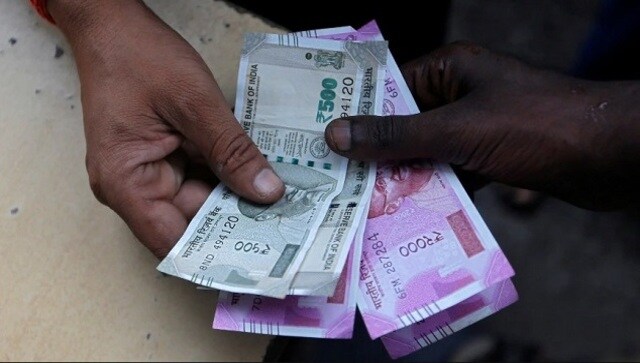 India
Most of the time, pensioners make the process physically by visiting the bank or post office. But now, they can submit the certificates online too.
India
SBI plans to hold the online PO preliminary exams in November/December this year, but the exact dates haven't been announced till now.