SBI top brass rake in freebies to force sell SBI Life policies to the poor and farmers
Wilfully ignoring all the carefully crafted guidelines, senior SBI officials, in order to generate an additional income, give branches targets to deliver insurance premiums
Editor's note: This article has been updated. In the earlier version, responses from SBI, RBI and CCI were inadvertently cut out.
New Delhi - The faith of both Prime Minister Narendra Modi and the citizens of India that public sector banks will play a big role in empowering the disenfranchised could be misplaced, with worrisome evidence of the State Bank of India (SBI), the country's largest lender, actively exploiting small investors rather than protecting their interests.
SBI has been caught forcing small and often illiterate consumers to purchase the policies of private life insurer, SBI Life Insurance Company Ltd. This means that money, which is normally used for monthly expenses and emergencies, is sucked away in crippling monthly SIP schemes, working against both the needs and wishes of the customer. There have also been cases of SBI officials making the purchase of an SBI Life policy conditional to opening an account.
A recent sting operation by Dainik Bhaskar across some SBI branches has recorded SBI staff making purchasing of SBI Life policies conditional to opening of savings accounts or lockers for first-time customers. Regional managers have also admitted to being rewarded with foreign trips for achieving targets through such means. In complete disregard for the agrarian distress and farmer suicides, SBI officials have similarly compelled farmers to subscribe to SBI Life policies as collateral for sanction of tractor loans.
SBI immune to CVC, Finmin rap
Such forced selling, cross selling or mis-selling of financial products, where absolutely no choice between different insurance providers or products is offered to the consumer, is in grave violation of the country's banking, insurance and competition guidelines. RBI guidelines mandate that "banks should not follow any restrictive practices of forcing a customer to either opt for products of a specific insurance company or link sale of such products to any banking product. It should be prominently stated in all publicity material distributed by the bank that the purchase by a bank's customer of any insurance products is purely voluntary, and is not linked to availment of any other facility from the bank".
But despite a rap from the Central Vigilance Commission (CVC) and the Finance Ministry, SBI officials have not mended their ways. Based on observations of the CVC, the Department of Financial Services, Ministry of Finance, flagged the issue of SBI bank officials/ staff diverting the savings of small depositors towards purchase of insurance policies and SIP schemes, rather than in fixed deposits or in the savings account, which blocks money and hurts the interest of consumers.
Referring to both the CVC and the Finmin's advice, SBI Managing Director, V Sambasiva Rao, in turn, issued a circular dated 15 October 2015, instructing the heads of all SBI branches to ensure that all "cross selling products should be offered for distribution to the existing customers only on "need basis" and laid down guidelines for cross selling products should be meticulously followed. Please arrange to ensure that no forced selling or mis-selling happens at any branch." RBI guidelines mandate that bank officials must ensure "customer appropriateness and suitability".
However, shockingly, another circular of 26 October 2015 on behalf of the MD, titled 'Marketing Cross Selling', 'Activation of Sales Force and Branches', reveals that far from need-based selling, target-based selling is being enforced in SBI's branches. Revealing motive upfront, the letter states, "We have a challenging cross selling income target of Rs 600 crore for the current financial year and the Top Management desires that it should at least 10% of the Bank's Net Profit. In order to achieve the target, we urgently need to have our sales force actively doing cross selling business and all our branches should contribute to cross selling income".
Acknowledging that "some of the employees are reluctant to do any business and some of them are not actively doing it," the circular confirms that, "The Top Management desires that our sales force and branches should actively involve themselves in cross selling as it has become an integral part of our core business".
Wilful double standards exposed
These two circulars not only expose the double standard prevalent in the SBI's top management, but are additionally symptomatic of a larger malaise – complete disregard for prescribed guidelines and due processes while maintaining a sophisticated charade that regulations are being followed. Issuing a new circular naturally proclaims the expiry of the earlier circular, but since these circulars are never in the public domain, the evidence can be juggled as per convenience.
According to insiders in the SBI, the reason for this blatant disregard for processes, as evident from the official communiqué, is on account of the fact that SBI Life is almost completely dependent on the SBI branch network and its group companies for sale of its insurance policies. Hefty commissions in cash and kind to officials of the rank of general managers and above, contributing to additional income in multiples of gross salaries and lavish foreign trips act as winning incentives.
This is in direct violation of RBI guidelines for banks undertaking insurance broking and agency business, which states in Point 4: titled 'Prohibition on Payment of Commission/Incentive directly to Bank Staff', that, "There should be no violation either of Section 10(1)(ii) of the BR Act, 1949 or the guidelines issued by IRDA in payment of commissions/brokerage/incentives. This may be factored in while formulating a suitable performance assessment and incentive structure for staff. Further, it must be ensured that no incentive (cash or non-cash) should be paid to the staff engaged in insurance broking/ corporate agency services by the insurance company".
Additionally, under the RBI guidelines, details of fees/ brokerage received in respect of insurance broking/ agency business undertaken by banks require mandatory disclosure in the 'Notes to Accounts' to their Balance Sheet. Yet, the commissions received by individual SBI officials from SBI Life are not made public.
Wilfully ignoring all these carefully crafted guidelines, senior SBI officials, in order to generate this additional income, give branches targets to deliver insurance premiums of Rs 50,000 on weekly designated 'login' days. Through oral orders, senior SBI officials advise their subordinates to force borrowers and those seeking locker facilities to buy insurance policies.
Emails of 2 December 2015 and subsequent calls and SMSs to SBI Chairman, Arundhati Bhattacharya and General Manager, Corporate Communications, Mahendra Rekhi detailing all these irregularities and seeking clarifications, including of the commission structures, remain unanswered and undenied.
Regulatory Apathy – RBI/IRDA caught napping
The banking regulator has come across as equally apathetic in its response to a detailed account of SBI's misdemeanours, which was mailed to RBI Governor Raghuram Rajan. Rather than taking cognizance of the seriousness of the issue and the blatant violation of public trust by the SBI, the response sent by the RBI's CGM, Communications suggested that the matter appeared more in the jurisdiction of insurance regulator, IRDA.
"Insurance is in IRDA domain and accordingly distribution of insurance products by banks is as per IRDA Corporate Guidelines. Banks need to be registered as corporate agents by IRDA. There is an Insurance Ombudsman for customer grievances. Commission etc is primarily paid as per IRDA Guidelines. IRDA also has a regulatory mechanism for taking penal action for violation of its Guidelines. However, RBI has issued instructions to banks on Entry of banks into Insurance Business vide circular FSD BC 62 dated January 15, 2015 which inter alia also covers customer suitability, restriction on commissions earned, disclosure of fees and commissions in the balance sheet, grievance redressal etc," the response reads.
However, these very same RBI guidelines indicate that, "Violation of the above instructions will be viewed seriously and will invite deterrent penal action against the banks". This indicates that the RBI is perfectly within its right to take action and need not pass the buck to the IRDA.
Given the undeniable fact that insurance selling is target-based, the apathy of the RBI in ensuring that upright officers are not penalised for failing to honour these coercive premium targets which benefit a few senior officials is inexplicable. This is of especial concern since it results in irrevocable loss of faith of the citizens of India in the SBI which has been earned over decades. It further embarrasses the government, which is likely to frown upon unnecessary controversy.
Similar, rampant malpractices in the pharmaceutical sector - of pharma companies incentivising doctors with freebies including paid vacations, foreign cruises and cash for prescribing drugs - attracted delayed action from the government and will likely face a complete ban this year. So it is inexplicable why the regulators are shying away from their responsibility in the banking and insurance sector.
The sole acknowledgement of responsibility has come from Competition Commission Chairman, Ashok Chawla who has stated that, "The CCI will examine the issue carefully". Chawla's was responding to a detailed email apprising him of the manner in which the SBI was abusing its dominant position in banking, while seeking a response on whether the matter would generate any action in the larger public interest. Chawla's response can be safely interpreted as indicating that even with such a preliminary briefing, the matter is a fitting case for the Commission to take up.
Report on sting that appeared in Dainik Bhaskar, Gwalior dated 30 Nov
Find latest and upcoming tech gadgets online on Tech2 Gadgets. Get technology news, gadgets reviews & ratings. Popular gadgets including laptop, tablet and mobile specifications, features, prices, comparison.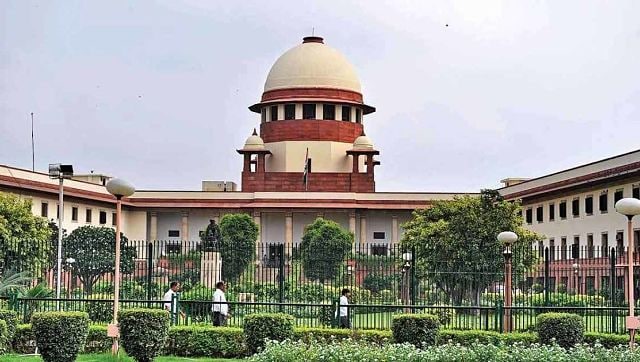 Business
The court said the Central Government should implement 'as soon as possible' interest waiver on loans of up to Rs 2 crore under the RBI moratorium scheme in view of the COVID-19 pandemic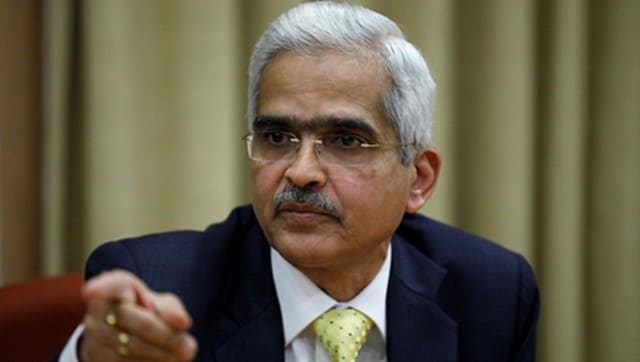 India
Shashanka Bhide, a member of the Monetary Policy Committee, also said uncertainties relating to COVID-19 will impact growth and inflation scenarios in the next two to three quarters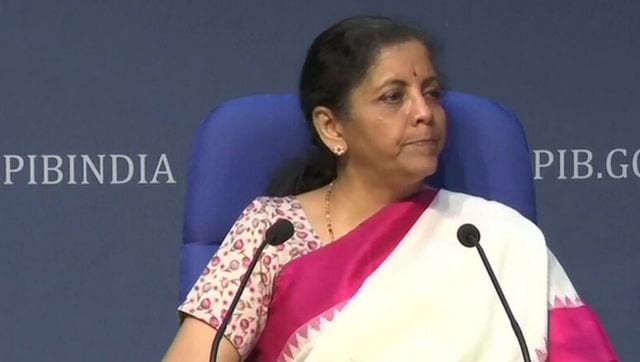 India
The scheme will be available irrespective of whether moratorium was availed or not, and will cover housing loans, education loans, credit card dues, auto loans, MSME loans, consumer durable loans and consumption loans