SBI Q4 net profit drops 66% to Rs 1,264 cr as provisions double
Its provision towards bad loans alone were raised to Rs 12,139.17 crore during last quarter of 2015-16, up from Rs 4,985.83 crore in the year-ago period
New Delhi: Country's largest lender SBI today posted 66 per cent slump in standalone profit to Rs 1,263.81 crore for the fourth quarter of last fiscal ended March 31 as it more than doubled the provisions for bad loans.
State Bank of India had reported net profit of Rs 3,742.02 crore in the corresponding, January-March quarter of the previous fiscal 2014-15.
"Total income (standalone) has increased to Rs 53,526.97 crore for the quarter ended March 31, 2016 from Rs 48,616.41 crore for the same quarter year ago", SBI said in a regulatory filing.
Its provision towards bad loans alone were raised to Rs 12,139.17 crore during last quarter of 2015-16, up from Rs 4,985.83 crore in the year-ago period.
In all, Rs 13,174.05 crore was parked towards provisions as well as contingencies during the quarter, as against Rs 6,943.31 crore in the same quarter of 2014-15.
For the entire 2015-16 fiscal, Bank reported 24 per cent decline in net profit to Rs 9,950.65 crore. SBI's net profit in 2014-15 stood at Rs 13,101.57 crore.
"Total income has increased to Rs 1,91,843.67 crore for the year ended March 31 from Rs 1,74,972.96 crore for the year ended March 31, 2015," it said.
On the asset front, SBI's gross non-performing assets (NPAs) or bad loans rose to 6.5 per cent of gross advances as of March 2016, from 4.25 per cent a year ago. In absolute terms, the gross NPAs reached Rs 98,172.80 crore, as against Rs 56,725.34 crore.
Likewise, net NPAs were 3.81 per cent (Rs 55,807.02 crore) of net advances as of March 31, 2016 as against 2.12 per cent (Rs 27,590.58 crore) a year ago.
In a separate filing to exchanges, SBI said the central board of the bank at a meeting held today has declared a dividend of 2.60 per cent for financial year 2015-16.
The date of payment of the dividend is fixed for June 22. SBI stock was trading 0.30 per cent up at Rs 184.30 apiece on BSE.
Business
The IPO size was reduced to Rs 5,178.49 crore after the company raised Rs 4,196.51 crore on 13 July from 186 anchor investors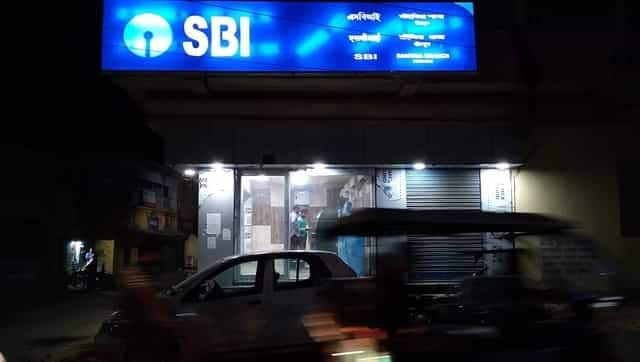 India
So far, the bank has not notified any new exam date yet. Earlier, the SBI clerk main exam was scheduled to be conducted on 31 July