SBI raises $650 mn in maiden green bond sale; to finance projects that do not emit toxic elements
With this issue, SBI will become compliant with the global standards as prescribed by the Climate Bonds Initiative, a global not-for-profit investor-focused organisation
Mumbai: The nation's largest lender State Bank of India on Wednesday raised the first tranche of $650 million through a maiden green bond offering, which is part of its planned $3 billion in such funds for onward lending to green projects.
The five-year dollar money is priced at the US Treasury plus 165 basis points, while from for a British investor the coupon will be 3 Libor plus 151 bps.
"SBI has successfully priced our maiden green bonds, a five-year money for $650 million at T+ 165 bps, corresponding to 3L + 151 bps approximately," a merchant
banking source official told PTI. The money is raised through the bank's London branch, the source added.
With this issue, SBI will become compliant with the global standards as prescribed by the Climate Bonds Initiative, a global not-for-profit investor-focused organisation.
According to Bank of America-Merrill Lynch, the domestic green bond market has a $125-billion opportunity by 2025. It expects around $32 billion of such bonds being sold over the next five years.
Over the past two years, domestic companies have raised $6 billion in green bond sales, led by Exim Bank, Yes Bank, Axis Bank and green power player Renew Power. It can be noted that mid-sized private sector lender Yes Bank was the first domestic bank to raise Rs 1,000 crore in green bond in 2015, followed by CLP India for Rs 600 crore for its wind portfolio. Hero Future Energies raised Rs 300 crore, and Axis Bank had raised $500 million.
SBI had last year said it had an internal approval to raise around $3 billion in green bonds to finance green projects that do not emit toxic elements in accordance with the bank's green bond framework.
International rating agency Fitch has assigned the proposed senior unsecured debt an expected rating of BBB-. The banking behemoth has reportedly appointed seven investment bankers for the sale, including SBI Cap, Citi, and Bank of America among others, according to market sources.
Of late globally, green bonds have become popular, with sustainability emerging as the key metrics in deciding both financing commitments as well as the fate of several development projects.
Green bond offerings have hit a record $155 billion in 2017, according to industry reports and in the first half it has already touched $80 billion, with around $15 billion sold in June alone.
The government has set an ambitious target of building 175 gw of renewable energy capacity by 2022, up from just over 30 gw now, involving $200 billion in funding.
Find latest and upcoming tech gadgets online on Tech2 Gadgets. Get technology news, gadgets reviews & ratings. Popular gadgets including laptop, tablet and mobile specifications, features, prices, comparison.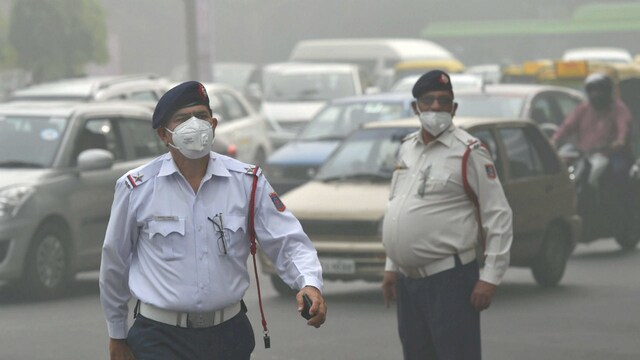 World
Among other Indian cities, Bengaluru and Mumbai were degraded as well where respondents said city administration needs to focus on the problem of air pollution
Sports
Chelsea's meeting with Liverpool at Stamford Bridge on Sunday has added edge after a feisty exchange between the managers over transfer spending.
Sports
Liverpool will face Arsenal twice at Anfield in three days next week after Jurgen Klopp's much-changed side hit Lincoln for seven with Takumi Minamino and Curtis Jones both scoring twice.