SBI Q4 result is a silver lining for state-run banks, but it doesn't mean all is well
An excellent case study for the Modi-government to find out what is wrong with the sarakri banks that private lenders have cracked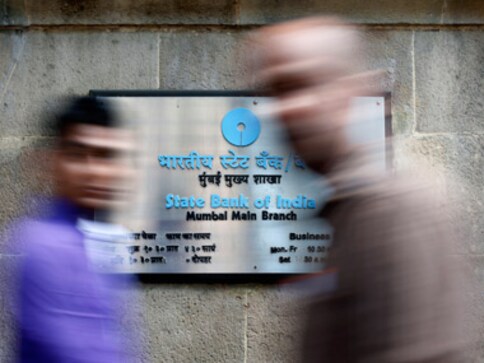 State Bank of India (SBI) has once again proved to be an outlier in the crisis-ridden public sector banking space. In the March quarter the bank has done well on almost every key financial parameters. The net profit more than doubled to Rs 2,814.82 crore from Rs 1,263.81 crore a year ago, net interest income rose 17.3 percent to Rs 18,071 crore while total provisions declined 11 percent to Rs 11,740 crore from Rs 13,174 crore in the year-ago period. More importantly, the gross non-performing assets (GNPA) has shown improvement on a quarter on quarter basis.
In the March quarter, the figure fell to 6.90 percent from 7.23 percent in the December quarter and 7.14 percent in the quarter before that. A steady improvement in the NPA figures is commendable at a time when majority of the state-run banks are neck-deep in bad loans. At the end of March, there are currently fourteen state-run banks who have GNPAs above 10 percent. The top NPA-cases in the chart are Indian Overseas Bank (IoB), which has 22.39 percent GNPAs, IDBI bank with 21.25 percent, Central Bank and UCO Bank (both with above 17 percent GNPAs).
In the case of IoB, the bank has posted seven consecutive quarters of loss while IDBI Bank has been posting two successive quarters of loss. As a point of comparison, the accumulated losses of IoB in the seven quarters is at Rs 6,433 crore, not far from its current market capitalisation of Rs 6,800 crore. On account of IDBI Bank's dangerous levels of NPAs and negative return on assets (RoAs), the Reserve Bank of India, early this month, had initiated a prompt corrective action" (PCA).
Compared with state-run banks, private sector banks have fared better. Except J&K Bank, no other bank has GNPAs in double digits. But that doesn't mean everything is alright with the private sector banks. ICICI Bank, one of the largest private lenders in the country, has seen its bad loan levels inching up over the last few quarters. At the end of March, its GNPAs stood at 7.89 percent of its loans, compared with 7.2 percent in the December quarter and 6.82 percent in the quarter prior to that. But, except for a few cases, private sector banks are relatively in a better position. An excellent case study for the Modi-government to find out what is wrong with the sarkari banks that private lenders have cracked to their advantage. Right now, the bad loan scenario in the banking sector can be termed nothing short of a crisis situation with at least 10 percent of the total loans given by banks in the stressed category. This is, however, only a conservative estimate that is taken into account.
PSB's gross non-performing assets (% of net advances)
Bank
Q4-FY17
Q3-FY17
Q2-FY17
Q1-FY17
Q4-FY16
I O B
22.39
22.42
21.77
20.48
17.40
IDBI Bank
21.25
15.16
13.05
11.92
10.98
Central Bank
17.81
14.14
13.70
13.52
11.95
UCO Bank
17.12
17.18
16.51
17.19
15.43
Bank of Maharashtra
16.93
15.08
14.08
12.64
9.34
Dena Bank
16.27
14.79
13.79
11.88
9.98
United Bank
15.53
15.98
16.26
14.29
13.26
Oriental Bank
13.73
13.80
12.36
11.45
9.57
Allahabad Bank
13.09
12.51
12.28
12.33
9.76
Punjab National Bank
12.53
13.70
13.63
13.75
12.90
Andhra Bank
12.25
11.88
11.49
10.30
8.39
Union Bank
11.17
11.70
10.73
10.16
8.70
Bank of Baroda
10.46
11.40
11.35
11.15
9.99
Punjab & Sind Bank
10.45
9.40
8.63
7.23
6.48
Canara Bank
9.63
9.97
9.81
9.71
9.40
Syndicate Bank
8.50
8.69
7.72
7.53
6.70
Indian Bank
7.47
7.69
7.28
6.97
6.66
State Bank of India
6.90
7.23
7.14
6.94
6.50
Vijaya Bank
6.59
6.98
7.07
7.31
6.64
Source: CapitalinePlus
After making several efforts to crack the NPA problem such as 5:25 scheme, strategic debt restructuring (SDR) and, the scheme for sustainable structuring of stressed asset (S4A), the RBI and the government has now initiated their last ditch efforts. The recent government ordinance to give greater powers to the RBI to directly involve in the NPA battle might not yield great results (read an earlier piece here) since the permanent solution lies in offering the much-needed operational autonomy to the state-run banks by privatising them and also infusing them with private capital available.
This remains a promise so far, though the government kept assuring that it wouldn't involve itself in the operations of state-run banks. Once the current round of bad loan clean-up is over, these banks will require large amount of capital to fill the fund gap. Since the fundamental reasons that lead to bad loan build-up do not change, after a while, NPAs will yet again start piling up. A fiscally constrained government may not be in a position to keep feeding these banks. It is even more critical now for the Modi-government to give a serious thought to give up control from the public sector banks and let market competition decide the winners and losers.
(Data contribution by Kishor Kadam)
Business
The economists said they did a study of the Russian invasion's impact on inflation, which revealed that 59 per cent of the jump in prices is due to geopolitical events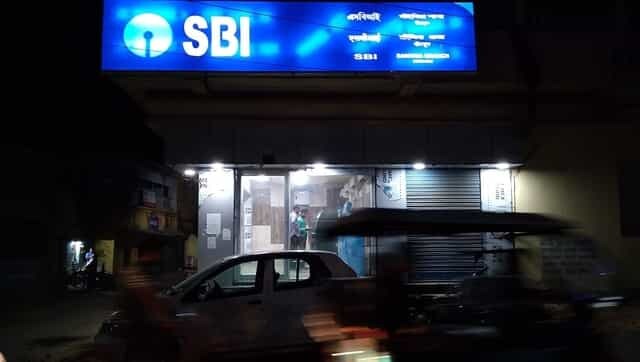 Business
Introduced by the Reserve Bank of India in 2016, MCLR is the minimum interest at which banks can lend to their customers. MCLR is generally revised on a monthly basis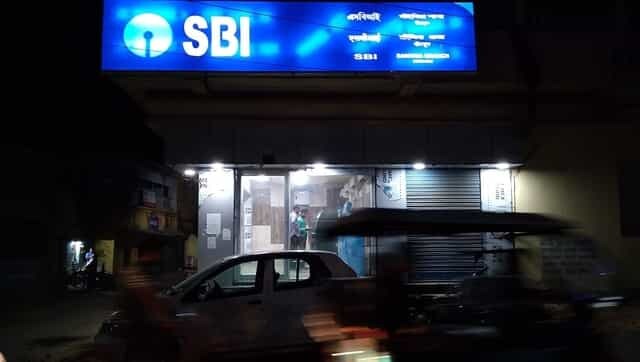 Education
SBI has shared a detailed notification regarding the recruitment process on their official website. Aspirants are advised to go through the notification and check the steps to apply below