SBI Q4 results: Bad loans aren't necessarily a bad word, but what's next for state-run lenders?
To salvage PSBs, the government first needs to get them out of its control and let the private sector take over these banks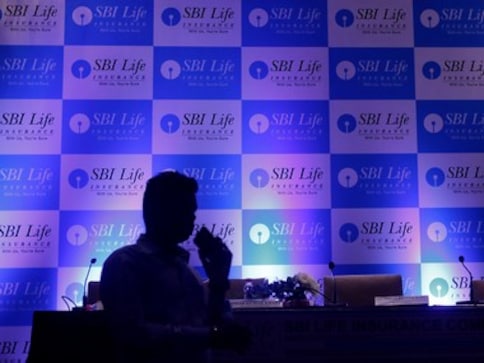 The good thing that is happening in the Indian banking system now is perhaps the most dreaded word for lenders and investors—bad loans. State Bank of India (SBI) just posted a record loss of Rs 7,718 crore in the March-quarter, primarily due to a sharp rise in bad loan provisions. The bank had a net profit of Rs 2,815 crore in the corresponding quarter of preceding fiscal. A few days ago, scam-hit Punjab National Bank (PNB) too posted a record loss at Rs 13,417 crore in Q4, its biggest-ever loss in any quarter, bogged down by high provisions on bad loans and the losses gifted by the Mehul Choksi-Nirav Modi uncle-nephew duo. The story is not so different for most other state-run banks too.
If one looks at the pain caused to bank balance sheets on account of high NPAs (non-performing assets), the purging process of hidden dirt on bank books is the best thing that has happened to the banking system in a very long time. All this, to be precise, till the time the Reserve Bank of India (RBI) began the process of bank NPA clean-up by laying out a roadmap for early identification of stressed assets in early 2014. Hence, the biggest-ever quarterly loss figures being reported should be seen as a logical outcome of the purging process.
Once this is over, public sector banks (PSB) will get a leeway to reboot growth provided the government honors its commitment on capital infusion. According to a CARE rating agency analysis, after moderating from 9.04 percent in June 2017 to 8.93 percent in September 2017, the gross NPA ratio has ascended subsequently to peak at 10.14 percent in March 2018. In value terms, the NPAs of these 21 banks were Rs 7.31 lakh crore and have increased by Rs 2.5 lakh crore this year over March 2017. But the interesting fact is that private banks continue to be largely unhurt in the bad loan tsunami.
According to the rating agency's analysis, as on March 2018, there were 12 banks with gross NPA ratio of above 10 percent and all of them are public sector banks. There were five banks with ratio of less than 2 percent and 5 between 2-5 percent--all of them private banks. The balance four had a ratio of above 5 percent of which two are in the private sector and two in the public, said the CARE report.
Now, what does it tell us? Of course it is illogical to say private banks are all good and public banks all bad. But, the fact is that except in certain cases, private banks have shown better efficiency in their operations. That brings us to the question: Why can't the PSBs compete with private banks when it comes to using capital efficiently? The answer isn't difficult to find—ownership by government often turns these institutions as extended arms of the government itself. Business decisions are often influenced by politicians and autonomy is merely a promise. Also, accountability of management to shareholders in state-run banks is far less than in private banks.
As mentioned above, the current round of bank clean-up process is good. As a result, if we are seeing a sharp spike in NPAs and corresponding increase in provisions leading to net losses, that is to be understood. But once the bank clean-up process is over, what will happen next? Nothing has fundamentally changed in state-run banks. There aren't hard-hitting reforms to change their ownership and governing structure, beyond the constitution of one body or another. The government will find it extremely difficult to find the means for capital requirement of PSBs as it is fiscally constrained.
To salvage PSBs, the government first needs to get them out of its control and let the private sector take over these banks. Only those banks which have a business model and are fit to survive will stay afloat but that's what the free market always does. It will be a big mistake if the government fails to work out a roadmap for PSB privatisation along with the ongoing mammoth NPA clean-up process. Investors in these banks, big and small, shouldn't worry looking at the NPA-related losses, but they need to certainly worry about lack of structural reforms in the public sector.
Business
SBI Research said in its weekly report 'Ecowrap' that the sector has expanded by Rs 52,800 crore against degrowth of Rs 61,000 crore during the similar period of the previous year
Business
The Fortune Global 500 is an annual ranking of the 500 largest corporations across the world as measured by total revenue. This year, Life Insurance Corporation (LIC) broke into the list at the 98th position, making it the highest-ranked Indian company