SBI loan default case: CBI files fresh case against liquor baron Vijay Mallya
The Central Bureau of Investigation (CBI) has registered a fresh case against business tycoon Vijay Mallya after a complaint by the State Bank Of India in connection with loan default, an official said on Saturday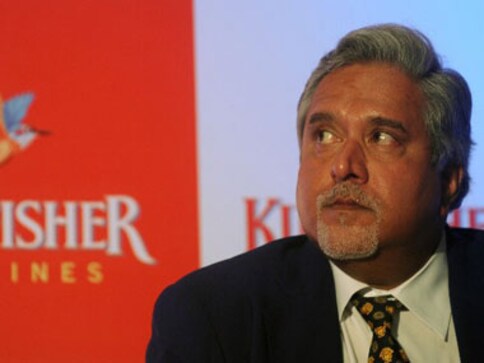 New Delhi: On Saturday, the Central Bureau of Investigation (CBI) registered a fresh case against business tycoon Vijay Mallya after State Bank Of India (SBI) filed a complaint against him in connection with loan default alleging irregularities in repayment of Rs 1,600 crore loan.
The case has been filed under Section 420 of the Indian Penal Code (IPC). This section deals with cheating and dishonesty inducing delivery of property. Imprisonment for a term of seven years and a fine can be awarded as maximum punishment.
Following the CBI order, ANI and CNN-News18 tweeted
CBI has registered a case against Vijay Mallya under section 420 on the complaint of State Bank of India(SBI)

— ANI (@ANI_news) August 13, 2016
CBI sources said a case has been registered against Mallya and others after receiving a complaint from SBI, which is leading a consortium of 17 banks that have given loans to Kingfisher Airlines.
The sources said it was alleged that Mallya had sought to recast his loan repayment in which information was suppressed by the businessman.
The agency has already filed a case of alleged loan default by the now-defunct Kingfisher Airlines to IDBI Bank.
The airline, owned by Mallya, had taken Rs 6,900 crore from a consortium of 17 lenders in early 2010 after a second debt restructuring for the airline.
SBI has an exposure of Rs 1,600 crore to the airline. Out of this, the bankers, which recalled the loan in February 2013, could recover only around Rs 1,100 crore after selling pledged shares of UB Group companies.
Other banks that have exposure to the airline include Punjab National Bank and IDBI Bank (Rs 800 crore each), Bank of India (Rs 650 crore), Bank of Baroda (Rs 550 crore), Central Bank of India (Rs 410 crore).
UCO Bank has to recover Rs 320 crore, Corporation Bank (Rs 310 crore), State Bank of Mysore (Rs 150 crore), Indian Overseas Bank (Rs 140 crore), Federal Bank (Rs 90 crore), Punjab and Sind Bank (Rs 60 crore) and Axis Bank (Rs 50 crore).
Mallya flew to London on 2 March just days before a consortium of lenders knocked on the doors of the Supreme Court to recover Rs 9,431.65 crore in loan and interest.
With inputs from agencies
Politics
This comes after the agency accepted the Congress president's plea to postpone her deposition, earlier scheduled 23 June, as she 'has been strictly advised to rest at home following her hospitalisation on account of COVID and lung infection'
India
Congress MP from Wayanad, Rahul Gandhi, has spent about 42 hours at the ED office over the last four sittings with the investigators
India
Congress MP Rahul Gandhi has spent a total of about 54 hours at the Enforcement Directorate's office over five sittings with the investigators questioning him over multiple sessions and recording his statement under the Prevention of Money Laundering Act (PMLA)