SBI-led consortium seek DRT's direction over Rs 594 cr claim made by Vijay Mallya's UBHL
The UBHL, in its objections filed in the Debt Recovery Tribunal here on April 5, had contended that the lenders had sold 26 lakh equity shares of United Spirits Limited (USL) pledged to them before maturity
Bengaluru: A consortium of banks led by State Bank of India today filed counter objections against Vijay Mallya-controlled UBHLs claim of Rs 594 crore from them for compensating the losses incurred by it due to the sale of USL equity shares by lenders at cheaper rate.
The UBHL, in its objections filed in the Debt Recovery Tribunal here on April 5, had contended that the lenders had sold 26 lakh equity shares of United Spirits Limited (USL) pledged to them before maturity.
The company, in its objections, also contended the lenders action of selling the equity shares for Rs 1,836.94 per share, instead of a good price, when the shares hit a high of Rs 4,080 per share in April last year, causing losses to it.
Countering UBHL's claims, the bankers sought DRT direction to ask UBHL to substantiate their claim of Rs 594 crore loss with documents of proof and evidence.
The bankers also alleged that the Rs 594-crore claim at this point of time is a clear-cut tactics of UBHL to delay the process of justice, knowing fully well that the case is on the verge of disposal.
The bankers also filed two memos for extension of March 7 DRT order, barring Mallya from withdrawing $75 million exit payout by it under a Diageo Plc and USL sweetheart deal till the disposal of SBI's case against him over loan default.
They also filed an application seeking attachment of the sale proceedings of Mallya's private aircraft parked at Mumbai airport by the Service Tax Department, which is going to be auctioned by it on 12 & 13th May to recover their dues estimated to be nearly Rs 535 crore.
Last month, the department had claimed in a petition to the Bombay High Court that Mallya's total disputed liability in respect of service tax was to the tune of Rs 535 crore.
It was also claimed that Mallya had collected a large sum of money as service tax from flyers of the now-grounded Kingfisher Airlines on behalf of the government, but the same was not deposited in the government treasury.
Mallya, whose now-defunct group company Kingfisher Airlines owes over Rs 9,000 crore to 17 banks, had left the country on 2 March and is believed to be in the UK.
The DRT Presiding Officer C R Benakanahalli posted the matter for next hearing to 21 April.
India
Private cryptocurrencies like Bitcoin, which are unregulated, mined through a complex process and have highly volatile prices, are under the regulatory gaze in India despite their proliferation as an asset class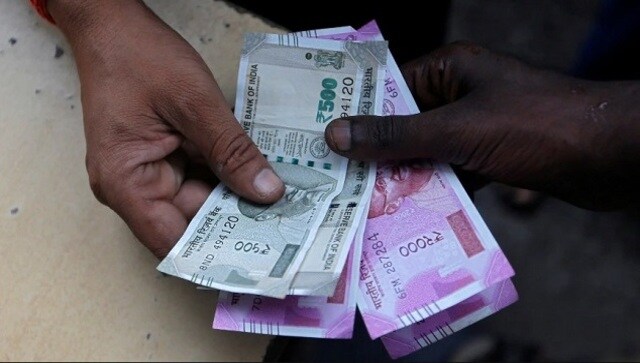 India
The huge sum of money got credited into the accounts of Guruchandra Vishwas and Asit Kumar and they both live in Pastiya village in Bagaura panchayat in Katihar district
Business
During the last week, BSE jumped 710 points or 1.21 percent, while market benchmark Sensex scaled the 59,000-mark for the first time