SBI has $3-4 b offshore debt in sight, bond underwriting next
India's top lender is in no mood to rest on its laurels. It's out to mobilise money big time. Its interest in newer operating territory holds promise. Along the way though, hardening rates may give the bank a hard time<br /><br /> <br /><br /> <br /><br />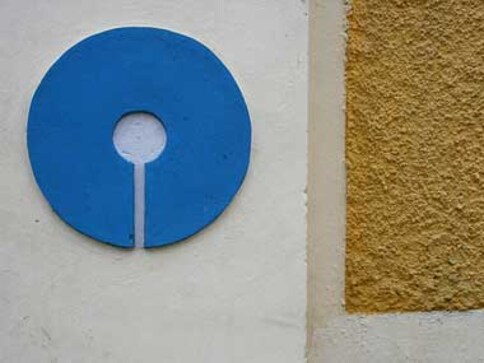 Mumbai: The State Bank of India (SBI) is working hard to cement its position further as the country's top lender. It will raise $3-4 billion in offshore debt in the current fiscal year and plans to foray into the domestic bond underwriting business, chairman Pratip Chaudhuri told Reuters on Thursday.
The state-controlled bank, however, has cut its loan growth target to 17-19% for the fiscal year that began in April, from a forecast of 20-22% made in January, as rising interest rates curb borrowing, Chaudhuri said in an interview. "Loan growth, I think, after the rate hike, we would not be very ambitious," he said. "We expect some deceleration in the term loan segment and some shifting of demand from rupee to external commercial borrowings."
The Reserve Bank of India (RBI) this month raised its key interest rates by a larger-than-expected 50 basis points to battle stubbornly high inflation. It was the central bank's ninth rate increase since March 2010. Following the RBI's tougher-than-expected move, several banks, including SBI, raised their lending and deposit rates.
Of the bank's planned overseas fund-raising, $1 billion to $1.5 billion is expected around July, said Chaudhuri, who assumed the top position at SBI a month ago. Shares of the bank, valued at around $38 billion, have fallen nearly 6% so far this year, roughly in line with the fall in the BSE Bank index. The broader 30-share benchmark BSE index has fallen by 10% in the same period.
Reuters
Business
The bank would make 9,500 clerical level appointments and nearly 1,000 probationary officers will be inducted
Investing
Reliance is again in the midst of controversy, with the CAG raising fresh concerns about costs claimed by the company for its D6 basin. The company will not witness serious buying till it comes clean on these issues and jacks up its production.
Investing
State Bank of India, the country's largest lender, fell as much as 3.66 percent after ratings agency Moody's downgraded its outlook on the bank's financial strength rating to 'negative' from 'stable'.