SBI account holders to receive lower returns on savings deposits from today; lender slashes interest rate by 25 bps
The SBI was an offering interest of 3 percent on the savings deposits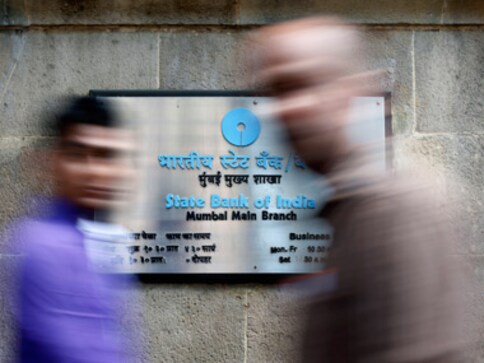 With the State Bank of India lowered the interest rate on savings deposit effective Wednesday, the customers' deposits in the savings account of the state-run lender will fetch lower returns.
The country's largest lender had recently lowered the interest on savings deposit.  "In view of adequate liquidity in the system, SBI realigned its interest rates on Savings Bank Deposits, with effect from 15 April, 2020", SBI had said in a statement on 7 April.
The return from the SBI savings deposit will decline by 25 basis points (bps) of 2.75 percent effective today.
The SBI was an offering interest of 3 percent on the savings deposits.
The bank has also reduced the marginal cost of funds based lending rate (MCLR) by 35 bps across all tenors.
The one-year MCLR comes down to 7.40 percent per annum from 7.75 percent per with effect from 10 April, 2020, it had said in the statement.
It is the 11th consecutive cut in MCLR in 2019-20, the bank had said.
The one-year tenor is the benchmark against which most of the consumer loans are priced.
"Consequently, EMIs on eligible home loan accounts (linked to MCLR) will get cheaper by around Rs 24.00 per 1 lakh on a 30 year loan," SBI had said.
Early last month, SBI had reduced its fixed deposit rates for certain tenors and marginal cost of funds-based lending rates (MCLR) across various tenors.
Making it the second reduction in a month, the public sector bank has reduced retail term deposits (less than Rs 2 crore) by 10 to 50 basis points for a few tenors.
Fixed deposits (FDs) maturing between 7 days to 45 days will offer an interest rate of 4 percent as against 4.50 percent earlier.
Interest rates on FDs maturing in one-year and above have been reduced by 10 basis points.
One-year to less than two-year tenor FD will earn an interest rate of 5.90 percent against 6 percent earlier.
FD for similar tenor will fetch an interest rate of 6.40 percent instead of 6.50 percent for senior citizens.
The bank has also reduced interest rates on bulk term deposits (Rs 2 crore and above) by 15 basis points for 180 days and above tenors.
FD rates in the bulk category for tenor of one-year and above will earn 4.60 percent instead of 4.75 percent.
-- With PTI inputs
World
While commentators have said the crisis should be contained and most major lenders had little exposure to the firms -- Silicon Valley Bank and Signature Bank -- news of trouble at Credit Suisse once again sent traders running for the hills
Explainers
Credit Suisse shares plunged to record lows of 30 per cent, prompting it to borrow $54 billion from the Swiss central bank. This plummet comes just days after the collapse of Silicon Valley Bank and Signature Bank in the US, sparking concerns about the health of the global financial system
World
The US Federal Reserve raised its benchmark interest rate by a quarter point. The ninth consecutive increase in a year was made despite fears that it could add to financial turmoil after a string of bank failures. Here's a look at how the hike will affect finances — from credit cards to car loans