Life in jail worse than hell: Why Subrata Roy now wants freedom at any cost
Last month, at a seminar in New Delhi, Arvind Datar, senior advocate of Sebi on the Sahara case, confessed having serious problems selling properties of the Lucknow-based conglomerate.
In fact, Datar called it "a herculean task". The Sebi counsel was referring to the 60 properties whose title deeds Sahara offered to Sebi in 2013 but the market regulator's 700-strong pan-India work force was unable to execute a single sale.
Ironically, a month later, the Supreme Court on Wednesday seemed convinced that even if Sebi failed to sell the properties, there was enough cash on the table to recover that was due from Sahara.
In fact, it was surprised at the extent of Subrata Roy's wealth and asked his lawyer Kapil Sibal "why such a rich person didn't pay a fraction of wealth and stayed in jail for two years". Sibal had submitted details of all the properties of the Sahara group in India and abroad.
Roy, once banker to India's poor, has been the subject of intense gossip in the Capital over his two-year-plus stay in Asia's largest Tihar prison. Many wondered what was keeping him inside, speculations ranging from family feud to a deliberate move to avoid creditors to inability to get the right price for prime properties.
But this time around, Roy, who told his confidants life in jail was worse than hell, had to seek bail at any cost.
Interestingly, Thursday was the day slated for the very bail arguments and Roy was prepared with all that he had in his possession - weighed in euros - but he had walked out on 6 May, after his mother died and the Supreme Court granted him a four-week parole on humanitarian grounds. He was also allowed to visit Haridwar and Ganga Sagar for the rites and ceremonies.
On an earlier occasion, the Sahara lawyers were confident of securing bail for Roy and had all the preparations in place to convince the court. Sibal, however, had a bigger assignment in Uttarakhand where the Congress was in deep crisis and could not attend the court.
This time around, the court appeared convinced of Roy's intentions. The court has not disclosed what it saw inside the envelope—a move similar to the BCCI hearing in which names of tainted cricketers were not revealed—but the judges were convinced Roy meant business and was serious in his promise.
A top source said the amount offered by the Sahara group was a little over Rs 200,000 crore.
Tired of his two-year-plus stay within the prison, Roy—it is reliably learnt—told his family members to give away everything for his slice of freedom. In a personal letter to his staffers, Roy had written: "I will resolve your problems by June, 2016."
Sahara insiders claim there was a need to build the burgeoning network the group once enjoyed in India. Barring veteran film star Amitabh Bachchan and his son, Abhishek, and Uttar Pradesh Chief Minister Akhilesh Yadav, there were no big names in the funeral procession of Roy's mother last week.
The insiders claim Roy could soon make a big-bang announcement to win back confidence of his investors. "He has been upset at the way people were looking at Sahara, he has told his key people he will turn it around," said the insiders.
"He has been upset at budgetary issues bothering his group, he has not liked the way some people have left the group, how the guest list at Sahara City had dried up. He not even liked the way the Swiss cottages have been maintained, and the way tall grass has filled portions of what was a fine cricket field within the Sahara City. He wants to be hands on, he wants to take total charge," said the insiders.
Roy had no other way but to offer the family silver to secure his bail.
The bench comprising Chief Justice TS Thakur and justices AR Dave and AK Sikri, is now hearing a plea from Sibal seeking extension of interim parole for Roy till 4 August 2016 on condition that Roy would pay a substantial amount of money in a span of 180 days.
The court has given Roy extension until 11 July 2016 and permission to travel anywhere in India, asking him to pay up Rs 200 crore to Sebi before that date. If he fails to do this, he will be jailed again.
Sibal reportedly submitted two cheques - of Rs 500 crore that can be encashed in August and another Rs 4,500 crore as a guarantee.
While one part of the crisis is over, the other seems difficult to handle. Sebi will have serious problems in selling the properties listed by Sahara.
"The Indian real estate market is going through one of its worst lows, finding high value for such properties would not be easy," says Ravi Sodhi, who analyses the property market on behalf of a top north Indian realtor group.
The market regulator has approached two financial institutions to set in process the Sahara land and property sale. "But the rates of realisation could be very low, the markets are down," says a Sebi source. If the real estate sale fails, one of the biggest and strangest legal cases in India will go nowhere.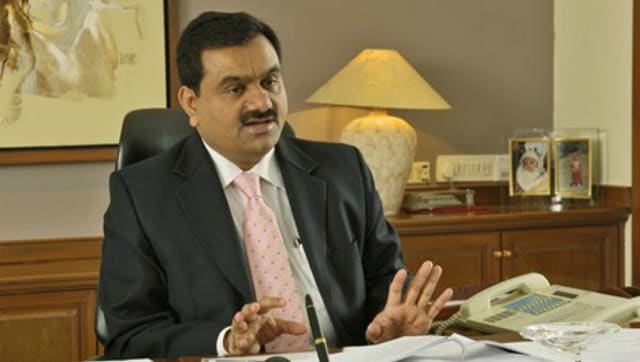 Business
Adani Enterprises Limited said net proceeds from the IPO are proposed to be used by Adani Wilmar to fund expansion of existing manufacturing facilities
Entertainment
Bombay HC will hear Raj Kundra's plea a day after a Mumbai court rejected his bail plea in the case related to the alleged creation of pornographic films and publishing them through few apps.
Entertainment
The SEBI order follows a probe conducted between September 2013- December 2015 to ascertain violation of Prohibition of Insider Trading (PIT) norms by the entities.