Sahara says Sebi is 'rich men's regulator', justifies refunds
A day after Sebi chairman U K Sinha voiced doubts over Sahara's claims that it had refunded Rs 20,000 crore to investors since most of them didn't have a bank account, Sahara hit back at the regulator terming Sinha's statement as 'irresponsible'.
New Delhi: Justifying its claims of over Rs 20,000 crore refunds made to investors in cash, Sahara group on Thursday hit back at Sebi and accused it of "being a "rich men's regulator that does not understand poor investors".
Giving a break-up of its investor base in the high profile case, the company said that the total investor base of 3.07 crore included as much as 2.99 crore with funds accounting for up to Rs 20,000 each and cash repayments having been made to around 90 per cent of the investors was totally justified.
Sahara claimed that there were 1.33 crore investors with funds of up to Rs 5,000 each, some 0.88 crore for up to Rs 10,000 each, another 0.42 crore for up to Rs 15,000 each and further 0.36 crore for up to Rs 20,000 each.
Without naming Sahara group, Sebi Chief U K Sinha on Wednesday said at a seminar that a company has claimed to have returned more than Rs 20,000 crore to investors, with over 90 per cent in cash, and asked the people to "ponder over it and think how feasible, how credible this story could be".
In a statement issued on Thursday, Sahara said, "Such a responsible person should not give irresponsible statement that how and why Rs 20,000 crore repayments were made in four months and 90 per cent was paid in cash. He should have asked this question to Sahara first. Repeatedly, we have written to Sebi and everywhere that our investors are very small and mostly living in small townships and rural areas. These investors do not go to banks and the banks do not come to them."
Sahara was asked last year by the Supreme Court to refund more than Rs 24,000 crore to over three crore bondholders, while Sebi was asked to facilitate the refund after verifying the genuineness of investors.
However, the group has claimed that it has made a bulk of the refund and its total outstanding liability towards repayment to investors is less than Rs 5,120 crore given to Sebi for the refund purpose.
In its statement, Sahara further said that Sebi Chairman was neither giving time to meet its Chairman for past one year, nor he has accepted the invitation for a TV debate".
"Repeatedly we have written to SEBI and everywhere that our investors are very small and mostly living in small townships and rural areas. These investors do not go to Banks and Banks do not come to them," it said, while justifying the cash refund.
Demanding an apology from Sebi Chairman, Sahara group said that the repayments of up to Rs 20,000 in cash was well within law of the country and there were no fake or fictitious investors on its books.
It further clarified that the majority of refund has been made in a time period of more than five months.
Sahara said that it had to deal with a big rush with demands for repayments for "no fault" of it, as the OFCD (Optionally Fully Convertible Bonds, a kind of bonds through which Sahara firms had raised the money from public) was launched after "all valid permissions in writing from Central Government through Ministry of Corporate Affairs".
The Sahara group had justified its stand on not refunding the amount and said that a large portion of the amount has already been redeemed to investors before the judgement was delivered.
Earlier on December 5, 2012, the Group had got nine weeks time from the apex court to pay back Rs 24,000 crore with 15 per cent interest to over three crore investors in its two companies, with an immediate upfront payment of Rs 5,120 crore.
A bench headed by Chief Justice Altamas Kabir had ordered the Group to immediately hand over a demand draft of Rs 5,120 crore to SEBI and said the balance amount shall be deposited with the market regulator in two instalments to be cleared by early February.
PTI
Subscribe to Moneycontrol Pro at ₹499 for the first year. Use code PRO499. Limited period offer. *T&C apply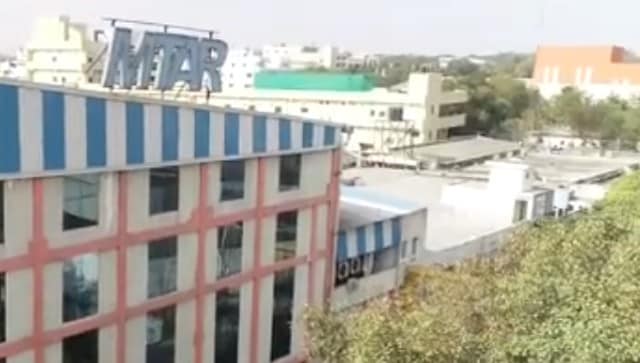 Business
While retail investors led the charge placing bids 5.66 times the portion reserved for them, the portion reserved for non-institutional investors has 76% subscription
India
Even though the NSE, as well as the BSE, extended trading hours till 5 pm Wednesday, the overall volumes could not touch the usual averages
Business
SEBI has said no change in the control of an AMC, directly or indirectly, can be made unless prior approval of the trustees and the regulator is obtained