Russia's economy contracts more slowly in June
MOSCOW (Reuters) - Russia's economy was 6.4% smaller in June than a year earlier, data showed on Friday, following a sharper contraction -- revised to 10.7% -- in May, when the country was partially locked-down to combat the spread of the novel coronavirus. In the second quarter, when health restrictions ravaged economic activity, the Russian economy shrank by 9.6% year-on-year after growing 1.6% in January-March compared with the first quarter of 2019, the economy ministry said. It previously forecast that gross domestic product (GDP) would fall 9.5% in the second quarter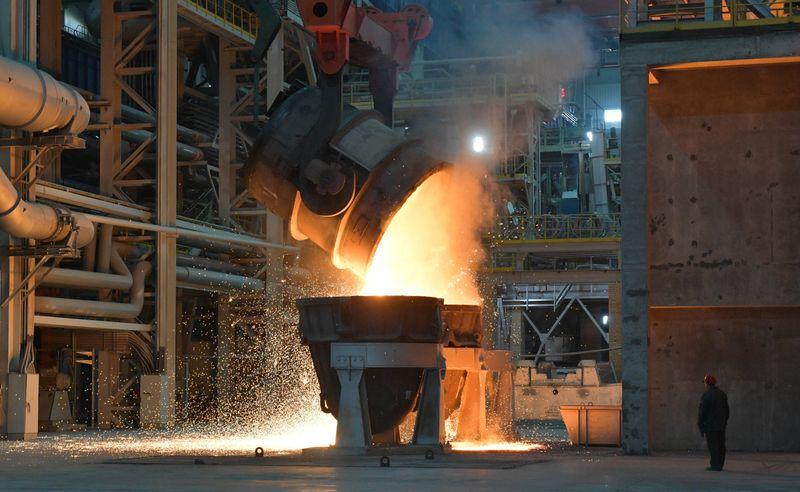 MOSCOW (Reuters) - Russia's economy was 6.4% smaller in June than a year earlier, data showed on Friday, following a sharper contraction -- revised to 10.7% -- in May, when the country was partially locked-down to combat the spread of the novel coronavirus
.
In the second quarter, when health restrictions ravaged economic activity, the Russian economy shrank by 9.6% year-on-year after growing 1.6% in January-March compared with the first quarter of 2019, the economy ministry said.
It previously forecast that gross domestic product (GDP) would fall 9.5% in the second quarter.
"The main factor for recovering economic activity in June was the continuing removal of quarantine restrictions, which had the most positive effect on the market," Polina Kryuchkova, deputy economy ministry, said in the statement.
The ministry did not give a GDP figure for the first six months of 2020.
Russia's economy is on track to shrink by 5% in the whole of 2020, the economy ministry has forecast. The central bank range for the fall is 4-6%.
According to the state statistics service, Rosstat, Russia's industrial output fell 9.4% in June compared with a year ago.
The Russian central bank has signalled its readiness to cut its key rate, now at 4.5%, for the fourth time this year at its rate-setting meeting next Friday.
(Reporting by Darya Korsunskaya and Polina Devitt; writing by Alexander Marrow and Polina Devitt; Editing by Catherine Evans and Toby Chopra)
This story has not been edited by Firstpost staff and is generated by auto-feed.
World
By Christian Mang BERLIN (Reuters) - At least 5,000 protesters took to the streets on Saturday during May Day rallies in Berlin, clashing with police and injuring three officers, police said. The injuries occurred after some demonstrators threw fireworks, bottles and rocks in protests over social inequality
World
MOGADISHU (Reuters) -Somali lawmakers voted unanimously on Saturday to cancel a two-year presidential term extension they had approved last month, after clashes in the capital Mogadishu between factions of the security forces, which are divided over the issue. In a speech following the vote in the lower house of parliament, Prime Minister Mohamed Hussein Roble ordered the army to return to barracks and urged politicians to avoid inciting violence
World
(Corrects name to Kwon, not Kim, in paragraphs 6-7) By Josh Smith SEOUL (Reuters) -Recent comments from U.S. President Joe Biden and members of his administration show he is intent on maintaining a hostile policy toward North Korea that will require a corresponding response from Pyongyang, North Korea's Foreign Ministry said on Sunday. The comments came in a series of statements carried on state news agency KCNA, after the White House on Friday said U.S.