Rupee rises 13 paise against US dollar to two-week high ahead of RBI monetary policy outcome
After trading within a narrowing wedge, the rupee bounced back to sharply and ended at the session's high of 68.54, showing a sharp gain of 13 paise, or 0.19 percent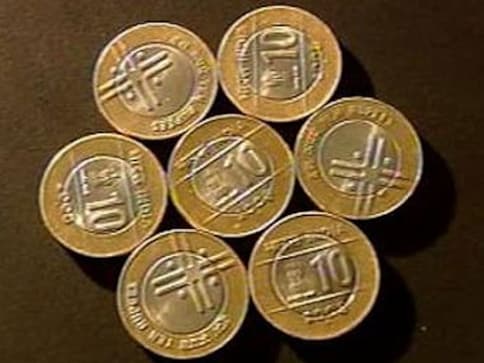 Mumbai: Making a spirited comeback ahead of the RBI's policy announcement, the rupee gained 13 paise to close at a fresh two-week high of 68.54 against the dollar on expectations that the US Fed is likely to keep rates unchanged.
Notwithstanding initial listlessness, the home currency staged a smart recovery towards the tail-end trade despite heavy month-end dollar demand from importers and corporates.
A rally in domestic equities further supplemented the recovery momentum.
The Reserve Bank of India's Monetary Policy Committee (MPC) for the third bi-monthly monetary policy statement will be unveiled tomorrow.
A bearish dollar overseas also influenced the trading sentiment. The dollar index was down 0.10 percent at 94.17.
The US Fed was set to start its two-day policy meeting tonight but was widely expected to keep benchmark interest rate unchanged, experts said.
On the energy front, crude prices softened oversupply concerns after a survey showed that OPEC production increased in July to its highest for 2018. The benchmark Brent was trading at $74.90 a barrel in early Asian trade.
Earlier, the Indian unit opened lower at 68.70 from overnight level of 68.67 at the Interbank Foreign Exchange market.
After trading within a narrowing wedge, the local unit bounced back to sharply and ended at the session's high of 68.54, showing a sharp gain of 13 paise, or 0.19 percent.
On Monday, the rupee had settled lower by 2 paise.
The Financial Benchmarks India private limited (FBIL), meanwhile, fixed the reference rate for the dollar at 68.6068 and for the euro at 80.3687.
The bond market also rebounded and the 10-year benchmark yield ended lower at 7.77 percent.
In the cross-currency trade, the rupee dropped further against the pound sterling to end at 90.21 per pound from 90.05 and also drifted against the euro to settle at 80.47 as compared to 80.22 yesterday.
The local currency, however, bounced back against the Japanese yen to finish at 61.50 per 100 yens from 61.84 earlier.
The Bank of Japan on Tuesday announced minor changes to its ultra-loose monetary policy for the first time in nearly two years while revising down inflation projections.
In the forward market on Tuesday, the premium for dollar declined due to mild receiving from exporters.
The benchmark six-month forward premium payable in November moved down to 97.50-99.50 paise from 100-102 paise and the far-forward May 2019 contract edged lower to 248.50-250.50 paise from 251-253 paise previously.
Business
The rupee has been under pressure over the last few trading sessions, as the detection of a new coronavirus variant re-ignited growth concerns and hurt risk appetite
Business
The rupee has been under pressure over the last few trading sessions, as investor concern has resurfaced about how much damage the new Omicron coronavirus variant may unleash on the economy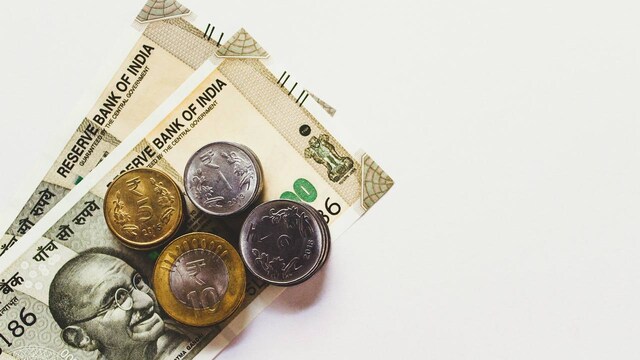 Business
The dollar index rose by 0.19 percent to 96.27 and the global oil benchmark Brent crude futures advanced 4.06 percent to USD 75.67 per barrel