Rupee nears record low against dollar on Fed hike, demonetisation fears; RBI seen intervening
It's a double whammy for the rupee and the RBI may have to continue intervening in the market to contain the volatility
The Reserve Bank of India was spotted intervening in the foreign exchange market after the rupee fell to as low as 68.8350 per dollar on Thursday, on the verge of surpassing its previous record low of 68.85 in August 2013, traders said.
The rupee was trading between 68.81 and 68.83 per dollar, compared with its close of 68.56 on Wednesday.
The rupee has been hit hard this month by a rally in the dollar and outflows from emerging markets, as well as worries about the country's demonetisation drive.
Prime minister Narendra Modi on 8 November announced the decision to demonetise Rs 500 and Rs 1,000 notes claiming it would end the black money menace and terror funding through fake currencies.
However, the unprepared move resulted in a cash crunch that put the common man and the poor sections of the society in major difficulties. More than 50 people have reportedly died in the queue in front of ATMs and banks across the country.
However, the main reason for the rupee's fall is the dollar's strength.
According to a Reuters report, the dollar firmed up in Asian trading on Thursday after data suggesting a pickup in US economic growth early in the fourth quarter increased chances of the Federal Reserve raising interest rates.
The dollar index, which tracks the greenback against a basket of six major peers, rose 0.1 percent to 101.77, pushing back toward its overnight high of 101.91, its highest in nearly 14 years.
Investors are now pricing in a nearly 100 percent probability of a December Fed rate increase, according to CME FedWatch cited by Reuters report, and some investors expect more hikes next year if economic momentum is sustained.
The rate hike expectations are prompting foreign investors to pull out of the emerging market currencies.
Secondly, there are also concerns that the demonetisation and the currency crunch will result in an economic slowdown in the near-term, which also is affecting the rupee's strength.
A report in the Mint newspaper had recently said that the RBI could have intervened in the market at least four times in the last fortnight, as the rupee continued its decline against the dollar.
The central may have to continue intervening to contain the volatility of the currency.
India
On a review of the performance of the UCO Bank, the Board for Financial Supervision found that the bank was not in breach of the PCA parameter
India
Private cryptocurrencies like Bitcoin, which are unregulated, mined through a complex process and have highly volatile prices, are under the regulatory gaze in India despite their proliferation as an asset class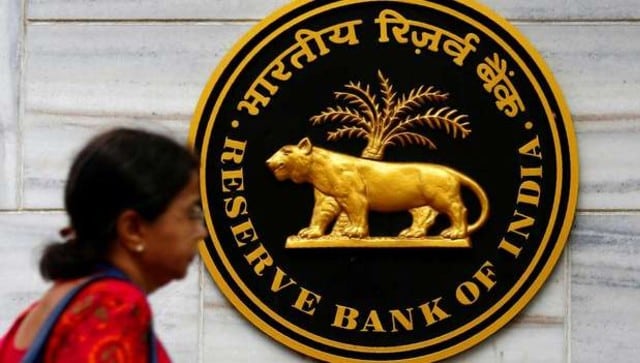 Business
"In August, we believe that India passed a turning point which consolidates and thrives come September," said the article authored by a team lead by RBI Deputy Governor Michael Debabrata Patra.