Rupee depreciation: Why currency trade with 'vulnerable' countries is the antidote to dependency on US dollar
The rupee trade is any day better than the hare-brained idea of curbing non-essential imports which are bound to invite retaliation on a wide front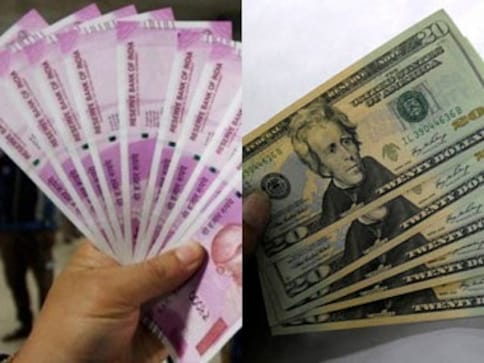 India is mulling a rupee payment mechanism with Russia as part of a broad range of measures aimed at reducing the current account deficit (CAD) that has widened to more than $80 billion in the first five months of the current financial year as the value of the rupee vis-à-vis the US dollar tests new low every week and global crude prices continue to shoot up.
The Rupee trade is a win-win for India and other nations that are in the same boat. Russia wants to break free of the greenback dependency. So does India. The way forward, therefore, is Russia accepting Indian rupees (INR) for its crude oil and diamonds.
Now one may wonder what Russia would do with the INR thus piled up because it is not a floating currency like the US dollar or the Euro or the Japanese Yen and thus cannot be used by Russia for its own imports from other nations. But under the rupee trade agreement between the two governments, Russia would be able to use up its INR pile to import from India. Thus for India, rupee trade is a double blessing----halting the erosion of the INR vis-à-vis the US dollar and boosting India's exports. Net-net, CAD would come down significantly.
The downside of course is Russia would demand its pound of flesh---it would value INR on the basis of its exchange value vis-à-vis the greenback or a basket of hard currencies and thus try to get more bang for its bucks. In the event, Indian exporters may have to settle for less but the brighter side for them is access for their products and services beyond the Indian market.
The rupee trade is any day better than the hare-brained idea of curbing non-essential imports which are bound to invite retaliation on a wide front. It is thus a good augury that along with rupee trade with Russia, India is also mulling rupee trade with Iran again when the US sanctions against that nation kicks in with effect from 4 November 2018.
India had planned to import about 25 million tonnes of crude oil from Iran in the current fiscal, up from 22.6 million tonnes imported in 2017-18. But the actual volumes imported may be far less as companies like Reliance Industries have totally stopped buying oil from Iran and others too are scaling it down in the hope of winning a sanction waiver from the US.
Incidentally, Reliance Industries can afford to pay in US dollars for its oil imports from anywhere because it has a natural hedge insofar as weakening INR is concerned. Unlike Indian Oil Corporation which has the unenviable task of first buying dollars and then buying oil, Reliance has the natural advantage of being able to pay off its crude imports from out of its refined petroleum products exports. Be that as it may, the point is India stands to gain considerably if it enters into rupee trade arrangement with it as well for the same reasons mentioned above in the context of Russia. Iran is our third largest oil supplier after Saudi Arabia and Iraq.
There are quite a few nations that are economically inimical to the USA. China is one of them with Donald Trump, the president of the United States breathing down its neck and otherwise harassing it with import restrictions and taunts of being the currency manipulator. But China is not in the same league as Russia and Iran. It is an economic powerhouse and an export-driven economy, hugely dependent on US imports. It has piled up enormous amounts of greenback perhaps next only to petro-dollars of the OPEC. In the event, it won't like to shoot itself in the foot.
North Korea, Iraq and perhaps Libya, too, can be cultivated for fostering rupee trade with them because they too resent US hegemony in general and the greenback hegemony in particular. Venezuela too prima facie fits the bill but it is far too away to make huge crude oil imports from it economically. Sudan and Nigeria in Africa can be befriended for this purpose but they are under the thrall of China. The point however is, rupee trade offers the best antidote to dollar dependency.
(Disclaimer: Reliance Industries Ltd. is the sole beneficiary of Independent Media Trust which controls Network18 Media & Investments Ltd)
(The author is a senior columnist and tweets @smurlidharan)
Sports
Russia tried to make progress Tuesday on its slow and difficult return to international sports amid its war in Ukraine at a meeting Tuesday with officials at European football body UEFA.
World
Russian-backed forces claimed they were "waiting for good news" from the town, which had a pre-invasion population of around 15,000 people, but Kyiv said Moscow's troops were misrepresenting any gains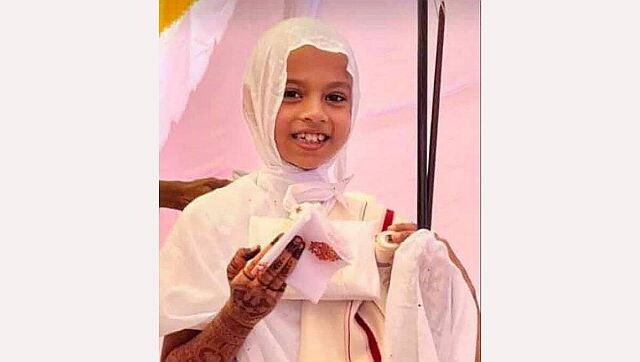 Explainers
Devanshi Sanghvi was, until this week, an heiress to the Rs 5 billion Sanghvi and Sons jewellery business in Gujarat's Surat. She has given up all her material possessions to enter the Jain monkhood