Rupee hits all-time low: Time Urjit Patel did a Raghuram Rajan to save the unit
Why does a falling currency matter to India? The obvious impact will be on importers who will have to pay more per dollar.
The new, immediate challenge for the Reserve Bank of India (RBI) governor, Urjit Patel and the Narendra Modi government is to save the rupee from its downward course. On Thursday, the unit touched a record low of 68.86 against the US dollar breaking its past record in August 2013, a month before Raghuram Rajan took charge as RBI governor.
The RBI, under Rajan, then announced a series of measures to stabilise the free falling currency, including imposing temporary capital outflow curbs and incentivising inward remittances such as the FCNRB deposit schemes, under which banks mobilised about $20 billion worth deposits. The measures, coupled with the Rajan factor, worked well to calm down nerves in the financial markets. This time, it is Patel's turn.
Why has the rupee fallen now? There are a combination of factors at play. To put it in simple words, uncertain global markets and the capital flight it triggered from the emerging economies including India is weighing on the home currency. When foreign investors pull out, the local unit comes under pressure. When FIIs pour in funds, the rupee strengthens. How much money foreign investors have pulled out this time? In the last month, between 24 October and 23 November, FIIs have pulled out Rs 17,172 crore from the Indian market, against an inflow of Rs 4,414 crore a month before that, according to Sebi data.
Then there is the Donald Trump factor in the US. Trump's victory in the US Presidential elections, the expectation of a likely hike in US Fed rates by year-end have made foreigner investors cautious, promoting some of them to take money back to their home markets.
Besides the global factors, there are local aspects, including the recent demonetization of high denomination currency notes announced by Prime Minister Narendra Modi that have prompted some banks and brokerages to revise their year-end forecasts.
Why does a falling currency matter to India? The obvious impact will be on importers who will have to pay more per dollar. Importers, on the other hand, like the IT sector would love a falling currency since their receivables in rupee terms increases.
A crashing rupee can have spillover impact on the local equity, bond markets as well, as sentiments and speculations comes into play. Typically, Reserve Bank intervenes in the foreign exchange market when there is high volatility in currency rates, which should have happened today too, according to a section of foreign exchange dealers.
Patel's task is even tougher this time since around $25 billion worth FCNRB redemptions are coming up now. Though the RBI has assured in the past about its preparedness to deal with the market volatility and expected liquidity shortage during the redemption period (November-December ),  an already weak rupee complicates Patel's task.
Demonetisation impact
Secondly, the banking system is currently flush with liquidity with banks mobilising at least Rs 5.4 lakh crore deposits from public post the demonetization announcement. This can cause a problem if a dollar shortage arises, says Edelweiss in a report.
According to the report, since 12 November, the RBI has been accepting bids in the reverse repo window which has lead to absorption of nearly Rs 80,000 crore on an average each day. On 23 November, the banks offered nearly 1.2 lakh crore under reverse repo window which were accepted. " We believe this excess liquidity in the banking system and the shortage of US dollar due to FCNR redemption would continue to keep the Indian Rupee under pressure for the month of November, " Edelweiss said.
Further, the current weakness in Rupee against dollar will continue over the next few days till liquidity in the system normalizes and FNCR redemption pressure eases, it said.
"We expect both these conditions to subside by the end of November. This appears to be a short-term trend of rupee weakness. Long-term dynamics dictate a stable rupee due to falling inflation, contracting interest rate and inflation differentials with major trading partners," the report said.
(Data support by Kishor Kadam)
World
Economically, strategically and even politically, China finds itself in a fix today. If it doesn't mend its way, it would soon find its superpower dream going kaput.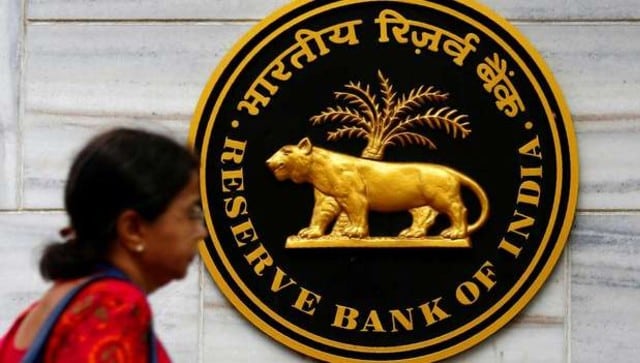 India
Banking customers should note that the bank holidays will differ in various states and will not be observed by all the banking companies.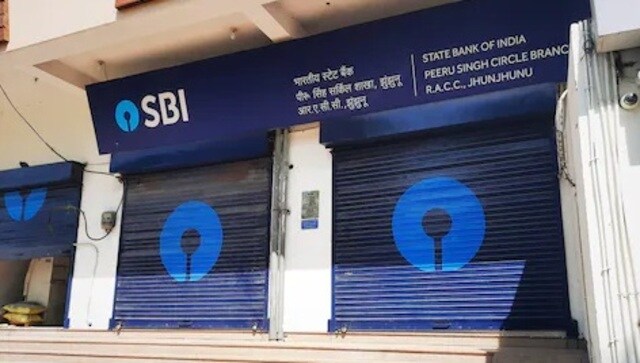 India
This month, a total of 21 bank holidays will be observed, according to RBI guidelines. These include festivals and weekends