#RaghuramRajanImpact: Indian banks' total bad loans swell to Rs 6 trillion in March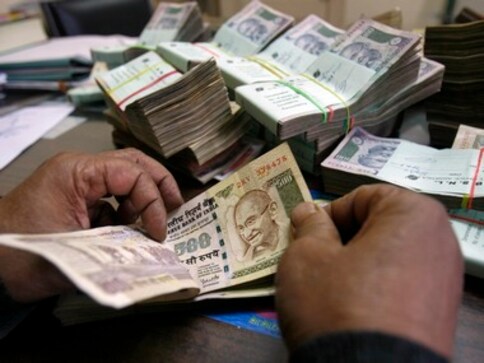 Indian banks now have close to Rs 6,00,000 crore bad loans. As a point of comparison, that's the total asset size of a big lender like Bank of India.
The clean-up exercise of bank balance sheets forced by the Reserve Bank of India (RBI) Governor Raghuram Rajan is causing truckloads of skeletons to tumble out of the closet.
To be precise, the total Gross Non Performing Assets (GNPAs) of banks stood at Rs 5,94,929 crores as at end March 2016, marking a substantial jump of about Rs 200,000 crore in just one quarter (at the end of December 2016 quarter, the total GNPAs stood at about Rs 4,00,000 crore.) Over 90 per cent of this is on the books of public-sector banks (PSBs).
To understand how big the problem is, one needs to see this against the total loans lent by the banking system. At March-end, this figure stood at 8.20 per cent. Remember, this is only the stock of NPAs. There is an equally large stock of restructured loans on the books of banks. A significant chunk of restructured loans have turned bad in the recent months. More could come if economic recovery doesn't happen quickly.
Even within the loans that are considered standard (where repayments happen promptly), there is a disturbing trend. That is the rise of Special Mention Accounts-2 (SMA-2), where the repayments are overdue for 60 days. This is an issue Firstpost flagged last year in this article. A loan is tagged an NPA if interest repayments do not take place in 90 days. The SMA slabs were brought in by the RBI to detect early signs of stress in the banking system.
The rise in the SMA-2 means that there are more good loans that are waiting to turn bad if support doesn't come from economic recovery. If one looks at the total stressed assets in the banking industry (bad loans plus restructured assets), it will constitute mid-double digit percentage figure in relation to the total bank loans. Getting an accurate figure is difficult since there is no estimate of the exact amount of restructured loans in the banking system. But, one can say that the stressed assets are so bad that they can translate into significant capital implications for the government that owns majority of these lenders. Under the norms, banks need to set aside a higher portion of money against the loans that are turning bad. This figure can go up to 100 per cent depending upon how bad is the bad asset.
How has the NPA story evolved?
In just three months, banks have reported an additional Rs 2 lakh crore bad loans. The intriguing question is how come banks did not disclose these hidden NPAs all these years and why are they doing it all of a sudden? The answer lies in the March, 2017 target the RBI has given to banks to clean up their balance sheets (to disclose the entire stock of bad loans). This also shows the tendency of the banking system to hide bad loans and show a healthier-than-real balance sheet to the investor.
One of the turning points in Indian banks' NPA story is governor Rajan's drive to dig out the dirt from bank balance sheets. If left unattended, the NPAs possess the potential to drive the Indian economy to a bottomless chasm at some point. No central bank governor or finance minister has ever addressed the problem of hidden, rotten, bad loans in the banking system. Everyone — both the banker and the borrower firm — benefited from the deal and continuously engaged in ever-greening of loans. But, the rot was running so deep that it could turned fatal to the entire body at some stage — sooner or later.
Banks merrily pushed loans to the restructured loan basket at the first sign of trouble and retained them as standard assets. Cronies thrived in these technical adjustments since they were still eligible to borrow even more from the same banks or other bank unless tagged as defaulters. It was Rajan who insisted that banks shouldn't postpone today's problem to tomorrow and worsen it.
The RBI withdrew regulatory forbearance on restructured loans, making it mandatory for banks to make provisions on restructured loans at par with bad loans and forcing them to set aside 15 percent of the loan amount as provisions if they chose to go for fresh restructuring. Earlier, banks used to conveniently push many stressed loans, especially in the infrastructure segment, to the restructured loan category to prevent them from slipping into the NPA category.
Rajan also insisted banks recognise stress in their portfolio early and classify them into special mention accounts (SMAs) depending on the period of repayment delay. Banks were asked to form Joint Lenders' Forum and address the problem as a group. In effect, the RBI forced banks to have a clear roadmap to clean up their balance sheets. He set a deadline of March 2017 for banks to clean up their books.
What next?
The NPAs are coming out in truckloads. This scenario is likely to lead to a crisis situation in the banking sector, especially public sector banks (PSBs), if these banks fail to find sufficient capital to refill their coffers.
Banking sector analysts are still working out the capital implications for PSBs on account of this additional chunk of bad loans. It will run in to trillions of rupees if one includes the money needed to provide for bad loans, meet the Basel-III capital norms and fund their credit expansion plans. It is unlikely that these banks will draw big investor-interest even if they hit the market with bond issues, thanks to their fractured balance sheets. So capital is the biggest challenge. Since the government owns 70 percent of the industry, the Narendra Modi government cannot escape the responsibility.
There is a host of factors that led to such NPA accumulation on the books of PSBs. These include careless lending practices, government intervention in PSBs' operations leading to some forms of directed lending and obligation to fund social sector schemes and devote significant portion of the staff's working hours on such schemes. Of all this, the biggest reason is the lack of autonomy in operations.
Most PSBs are like feudal kingdoms, where the chairmen are treated like kings, who in turn is subservient to the bosses in government. Often, quantity turns the yardstick in business rather than quality. The current plight of state-run banks convincingly proves that nationalization of state-run banks have failed to create a healthy banking system, though it has helped to create a banking system for the masses. Without efficiency, no bank can survive in the long-term.
The short message is this: It is high time the government rethinks its privatization strategy as far as state-run banks are concerned and let them freely compete in the market.