Rs 500, Rs 1,000 notes banned: Long queues on 1st day of note swap, ATMs to reopen on Friday
There were unending queues at banks that opened on Thursday to exchange and collect invalid notes of Rs 500 and Rs 1,000 across the country, with some branches running out of cash.
New Delhi: There were unending queues at banks that opened on Thursday to exchange and collect invalid notes of Rs 500 and Rs 1,000 across the country, with some branches running out of cash. Since Thursday morning, people thronged the bank branches, which opened after a day's break to replace demonetised currency notes with newly-introduced high-security Rs 2,000 and lower value currency notes up to a daily limit of Rs 4,000.
Although promised, the new Rs 500 notes were not put into circulation in the national capital. But those who got the magenta-coloured new Rs 2,000 notes with a Mangalyaan imprint on the reverse felt elated and posted their picture along with the currency on social media.
Many went a step further and got their currency exchanged from 2-3 different branches during the first day itself as there are no restrictions on number of times one can exchange notes. Exchange facility is also available at post offices and various outlets of RBI.
Due to huge demand, many branches had to seek replenishment of cash from chest during the day and in some parts where reinforcement could not be reached, the bank had to turn away customers. Besides, post offices and regional offices of Reserve Bank also replaced currency notes.
In order to avert any law and order issue, security personnel were deployed at 1.3 lakh branches across the country.
With opening of 1.25 lakh ATMs across the country tomorrow, the rush at the bank branches is expected to ease. Finance Minister Arun Jaitley said the "crowd (is) as per our expectations" and control rooms are working round the clock. He further said banks are handling the situation and there is no need to panic.
"You have a long period of time to exchange the money. Deposit the money in your bank and then withdraw through cheque, debit card and I think banks will be able to adequately handle it," he said. According to an ICICI Bank official, there were smooth transactions at their branches across the country and some ATMs may start functioning from tonight itself.
Some, however, complained of the restrictions placed on exchanging old high-value currency and withdrawals from the banks. Many felt that the government should have done all preparations, including stocking ATMs, before announcing the decision.
Some of the branches did report shortage of lower denomination currencies due to more than expected rush. According to GPO New Delhi Director Harendra Singh, over 1,000 people turned up for replacement of invalid currency notes and all persons in the queue were served by the post office by extending working hours.
As ATMs will start functioning from tomorrow, pressure will somewhat ease at bank branches, said a senior public sector bank official.
To ensure customer convenience, banks are advised to provide all cash withdrawal transactions at their ATMs free of cost to their customers till 30 December. Banks have been asked to fix a limit of Rs 2,000 per day per card withdrawal limit at ATMs, for all their customers, till 18 November.
Then, the situation will be reviewed and decision to increase the limit would be taken. Considering the expected huge rush, it has been decided that banks will be open on Saturday and Sunday despite holiday on these two days.
Besides, payment systems, including electronic transfers and cheque clearing, will remain open for public transactions on Saturday and Sunday. Banks set up additional counters to change cash as also allow withdrawal from bank accounts through cheque or withdrawal slips with a ceiling of Rs 10,000 a day within an overall limit of Rs 20,000 in a week (including withdrawals from ATMs) for the first fortnight i.e. up to 24 November.
To facilitate the note replacement process, private sector and foreign banks have waived branch banking charges with regard to deposit of cash. As per an estimate, Rs 500 and Rs 1,000 notes worth Rs 14 lakh crore are in circulation which has to be taken out of the system.
India
Modi tweeted, "I pray for the good health and speedy recovery of Dr. Manmohan Singh Ji."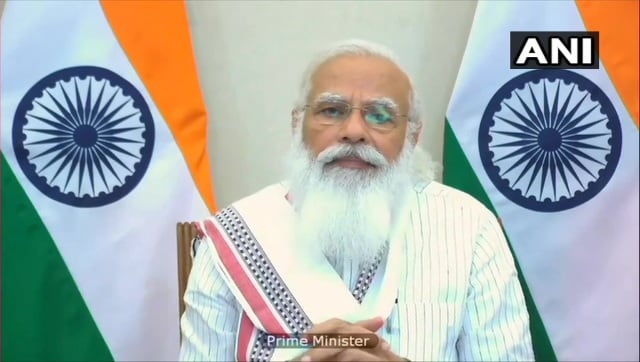 India
Modi cited the government's success in privatising loss-making public airline Air India to assert that this shows its commitment and seriousness.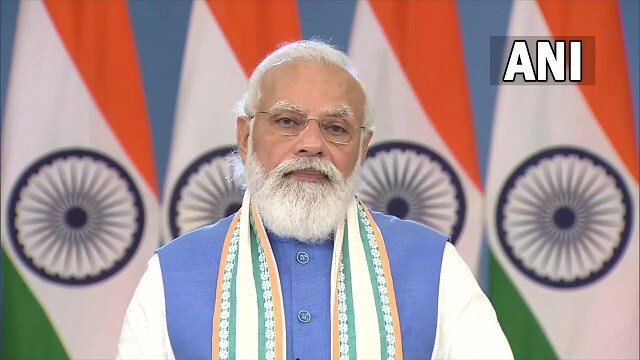 India
Indian Space Association (ISpA) represents homegrown and global corporations with advanced capabilities in space and satellite technologies