Rs 500, Rs 1,000 notes ban: PM Modi did an outstanding job, Anil Bokil tells Firstpost
To suddenly scrap high-value denomination notes is 50 percent of the job done, NGO Arthakranti Pratisthan founder Anil Bokil tells Firstpost in an exclusive interview.
Most reports that followed post Prime Minister Narendra Modi's dramatic announcement on Tuesday evening clamping down on the Rs 500 and Rs 1,000 currency notes had one thing in common — the role of Anil Bokil and his NGO Arthakranti Pratisthan.
The Maharashtra-based organisation claims that it gave a presentation to the Modi cabinet on August 2014 how to remove black money from the system. The cabinet was all ears and reportedly sought more material to convince itself of the positive impact that such a move might create. Following this, one of the core members from Bokil's NGO on the condition of anonymity, claimed that a senior official from the Prime Minister's Office was constantly in touch with the office bearers of Arthakranti Pratisthan after the NGO made its presentation to top BJP ministers at the BJP headquarters in New Delhi at the behest of the PM.
No sooner had the move was taken to junk the biggest Indian currency notes, the organisation has been claiming that it was, in fact, their idea which was submitted to the Prime Minister even before he became the country's premier. Bokil, who is trained as an engineer and as a chartered accountant in an exclusive interview to Firstpost, spoke about his meeting with Modi, the many theories that are popping up on how long he actually met Congress vice-president Rahul Gandhi and his thoughts what ails the Indian economy and how the country needs to get over the financial trauma.
When did you first meet Prime Minister Narendra Modi?
I first met PM Narendra Modi in December 2013 when he was serving as the chief minister of Gujarat along with my team from Arthakranti Pratishtan. After that, we regularly met top BJP leaders including LK Advani. Two years after Modi formed the government at the Centre, I and my team met him again in July 2016. We gave a presentation on how black money could be wiped out from the country to the Union cabinet ministers in August 2014 soon after Modi became the PM.
Actually, since 2000, we have been regularly meeting BJP top leaders like Advani, Murli Manohar Joshi, Yashwant Sinha, Nitin Gadkari, Sushma Swaraj, Rajnath Singh, Manohar Parrikar among others.
Modi in our first meeting listened to us for around 90 minutes. He had assured us that he will definitely consider our suggestion and now after three years when we first met him, the Prime Minister practically took the initiative to erase black money from the system.
How do you react to the PM's move of scrapping Rs 500 and Rs 1,000 denomination currency notes?
I could only say that it's a great decision and a great gesture. I personally congratulate Prime Minister Modi for taking this decision fast. All Indians know that our PM is a daring man. It's a historical decision as it will free the Indian economy from black money. Out of the total currency in circulation, 80 percent notes were of the denomination of Rs 500 and Rs 1,000. Fake currencies are being pumped into India from the neighbouring countries quite easily. It only costs Rs 3 to make a Rs 1,000 fake currency note. That means with an investment of just Rs 3, the neighbouring nations actually put Rs 997 fake cash into our system.
We last met the Prime Minister in July 2016. But the sudden decision was even shocking for us. We also proposed withdrawal of the existing taxation system and replacing it with a single-point transaction tax.
PM Modi took up the challenge and this would strengthen our economy. I am the happiest man in the country today.
Post the currency ban what should be the next step of the government?
To suddenly scrap high-value denomination notes is 50 percent of the job done. But the remaining 50 percent to wipe out all the 56 taxes from the country is going to be a very tough decision. All 130 crore Indians should rally behind PM Modi to get these taxes removed. Eighty percent of the country's transaction is done by cash and only 20 percent are done through cheques, demand draft and online. So nobody knows about the extent of actual money in our country. Besides that, most of the terror groups, unsocial elements use cash transfer from hawala or fake notes. Whenever we physically exchange the cash, we usually don't record the cash transaction . So from now on people will be more drawn towards e-payments, cheque, DD etc.
The country's taxation policy also speaks little about cash transaction. Apart from the terror links that black money is normally associated with, this menace has encouraged corruption and has also increased the rate of unemployment and staggered the growth of the country.
Have you met leaders from other political outfits apart from the BJP?
In 2005, we met Shiv Sena leader Suresh Prabhu for the first time. (Prabhu has now joined the BJP). He was very much impressed by our proposal. He also suggested some important points and when he became a minister in the Modi cabinet. Both Prabhu and Gadkari have encouraged us a lot as I am from Maharashtra. Both the leaders have been helping me and my NGO Arthkranti Pratishtan a lot.
We have also met Congress leader Rahul Gandhi, former prime minister Manmohan Singh and many other Congress leaders as well. Rahul listened carefully to me and my team and then advised us to meet the Congress Core Group ahead of the Lok Sabha election in 2014.
We have met all leaders from all major parties on the issue of freeing India of black money. But without a hint the PM did an outstanding job. He showed courage. It's not a small thing to take such a historic decision. This decision is no less than a major surgery done on a patient.
Did Rahul Gandhi give you enough time?
I really don't want to indulge in a blame game that Rahul Gandhi gave us less time whereas Modi gave us time more than 10 times than it was actually allotted for us.
How strong is Arthkranti Pratishtan?
There are primary 10 to 15 members of Arthkranti Pratishtan when it was launched in 2000. Now there are lakhs of accountants, engineered and other highly qualified youths who have joined us.
Politics
With all possibilities of a major structural and characteristic renovation that Rahul Gandhi's July 2019 resignation suggested now ruled out, the Grand Old Party represents the order of feudal decadence in the political terrain
Politics
Twenty Years after being in power, first as Gujarat chief minister and then as country's prime minister, Modi's biggest strength remains his ability to focus on processes without worrying about end results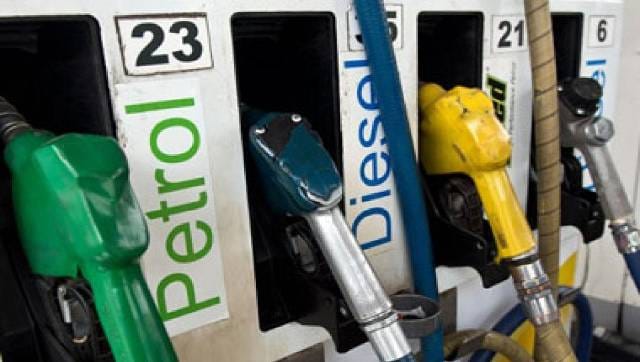 World
Fuel prices have risen not only in India, but elsewhere too. Even if one ignores it, the fact is that state government taxes account for 41.67 per cent of the final petrol price