Rs 500, Rs 1,000 note ban: ArthaKranti, an NGO triggered Modi's war on black money
On the night of 8 November, Prime Minister Narendra Modi shocked the nation with the announcement that all notes of the denominations of Rs 500 and Rs 1,000 would not be legal tender after four hours. This sudden war on black money surprised and shocked the nation
On the night of 8 November, Prime Minister Narendra Modi shocked the nation with the announcement that all notes of the denominations of Rs 500 and Rs 1,000 would not be legal tender after four hours. This sudden war on black money surprised and shocked the nation.
While the big issues on everybody's minds were the complications and inconveniences associated with turning in the new notes and managing without legal denominations (Rs 100, Rs 50, Rs 20, Rs 10 etc) in the interim, another thought was, and is, hanging in the air: Where did this idea for such unprecedented action come from?
It is possible that when a government of a country with an economy as large as India's takes a decision of such magnitude it might source ideas from multiple or even multitude entities, Firstpost has identified one organisation whose idea for cleansing India of black money matches the plan announced by the prime minister to a T.
The organisation's name is ArthaKranti. It is a Pune-based think-tank consisting of technocrats and chartered accountants whose mission is captured aptly in the name they picked for themselves: Financial/economic revolution (loose translation). ArthaKranti claims that it had made the proposal of abolishing the currency notes of larger denomination along with four other proposals to the prime minister even before he assumed office in 2014.
According to a newsletter published on its website on 9 September, "Anil Bokil, one of the key members of Arthakranti Sansthan was given time to share (their plan for wiping out black money —ed) to Modi. He was given nine minutes for sharing but Modi heard him for two hours". ArthaKranti says it made five proposals and defines them as "well-researched scientific approaches designed to completely transform the current Indian socio-economic scenario. This approach will enable 'Principled, Prosperous and Peaceful living' for all citizens of our country".
Talking about the vision behind the proposals and journey of the organisation, Amod Phalke, a mechanical engineer and one of the members of ArthaKranti said, "The five-point ArthaKranti Proposal came into being in 1999. It is worth noting that in 1999, Rs 1,000 notes did not exist. They came into circulation in 2001 and today account for 38 percent (by value) of all currency money."
He added, "The quest began around 1995. The trigger was some sensible and sensitive minds who saw some families around collapsing under burden of private money lenders who would charge rates starting at two percent per month. The quest began with some basic queries: Why is the government not printing the required amount of money? Why do so many people have no access to banks? What is currency money? What is bank money? What is the logic behind the government printing a certain amount of currency money? And in this quest, these minds could see the larger picture — involving the roles of — taxation system, high-denomination currency and underdeveloped banking system — which cover both monetary and fiscal aspects of the macro-economy. And this relentless pursuit led to the birth of the 'ArthaKranti Proposal' in 1999".
About their meeting with the prime minister, Phalke said, "We met Modiji in 2013 in Gandhinagar when he was Gujarat's chief minister. The meeting lasted for around 90 minutes. We highlighted how the root causes of the current economic reality lie in the technical flaws in the macro-economy — the taxation system, high-denomination currency and the underdeveloped banking system".
He added, "High denominations (Rs 500 and Rs 1,000 notes) accounting for around 85 percent of currency money are helping black money, corruption, and anti-social and anti-national activities. They also make money a 'commodity' in our country displacing it from its intended function — a 'medium of exchange'." A medium is one which everybody can use but nobody can possess.
However, thanks to high denominations, in our country we can easily hold large amount of cash thus making money a commodity. This blocks generation of credit money, also known as bank money. Also to be noted is the menace of fake currency — again a technical problem. The cost of printing high denominations is very low (Rs 4 per note), provides a huge premium for printing and injecting them into our economy."
He added, "And we see that Modiji has shown outstanding courage to take the first difficult step — withdrawal of high denominations. We look forward to the implementation of the remaining points of the ArthaKranti proposal soon!"
So what are the other revolutionary proposals of ArthaKranti? While, as pointed out earlier, it is likely that ArthaKranti is just one of the many entities from which  Modi sourced his big idea. But the fact that there are striking similarities between what ArthaKranti proposes and what the government has done, raises the next big question: What is the next big idea up ArthaKranti's sleeve and will the government travel down that road?
Keep watching this space. Here's is ArthaKranti's next big idea that will make your jaw drop. At the level of an idea it is galling, so you never know if it will see the light of the day. But, wait, wasn't that what we thought about demonetisation until two days ago?
Come back soon for the next killer idea by ArthaKranti.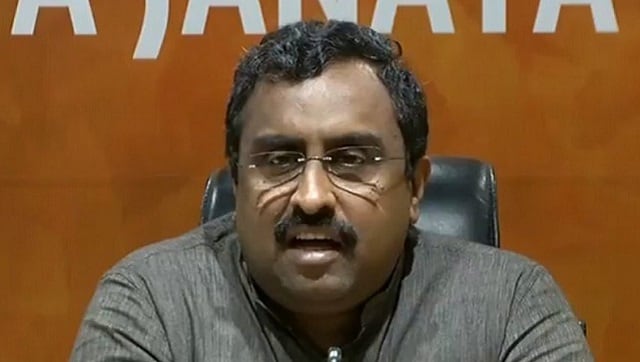 Politics
As he comes out with his latest book, The Hindutva Paradigm, Firstpost talks to him about various issues, including Deendayal Upadhyaya's Integral Humanism, the recent killings of Kashmiri Pandits in the Valley
India
The prime minister has closely monitored the Kedarpuri reconstruction projects worth Rs 250 crore in Uttarakhand.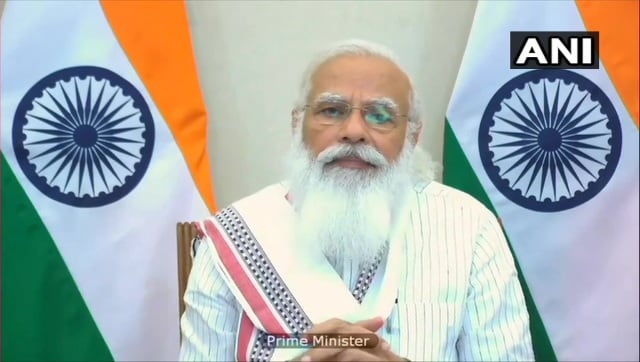 India
Modi cited the government's success in privatising loss-making public airline Air India to assert that this shows its commitment and seriousness.