Rs 500, Rs 1000 crackdown impact: Amazon, Flipkart, Shopclues stop Cash-on-Delivery
This is a natural reaction to the government announcement on Tuesday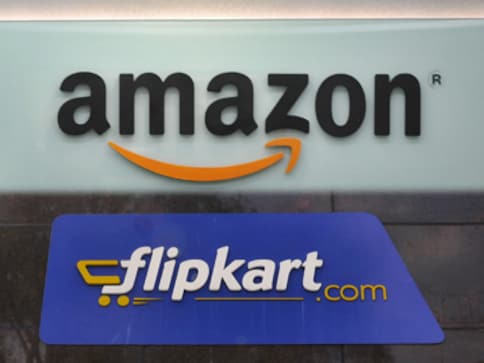 If you want to pay for that product that you have purchased an order through Amazon and you plan to opt for Cash on Delivery (COD) option, then you might not be able to do transactions through COD for sometime.
According to the announcement made by Prime Minister Narendra Modi late on Tuesday, the government has banned the use of high value currencies Rs 500 and Rs 1,000 in its bid to control terrorism financing, fake currency circulation and black money generation.
While doing this, the government has said the banks will remain shut today and also warned that some of the ATMs may not function for two days - on 9 November and 10 November.
This has caused a ripple effect with many ecommerce firms deciding not to accept COD.
Flipkart too won't be accepting any CoDs in the banned denominations. Flipkart said that it would no longer accept CoD payments in Rs 500 and Rs 1000 currency note. "In order to enable customers to conserve smaller denomination notes for daily essential use, we are restricting CoD on orders below Rs. 1000. Meanwhile, we urge our customers to opt for alternative payment modes such as card on delivery, internet banking, credit and debit cards, gift cards, and PhonePe wallet. We are also working on a slew of measures to help customers easily transition from cash to digital payments."
Flipkart said that this step by the government was `historic' as it will enable "India to move faster towards digital payments and will be a game changer for Flipkart and for the ecommerce industry. "
Shopclues, an online market place, has said it will accept CoD upto Rs 999 in government approved denominations, Sanjay Sethi, co-founder and CEO, Shopclues.
"This is a master stroke by the BJP government and a very bold move indeed. Even though it is not the first time such a move has been made by a sitting government, what is significant this time is that it is built on the JAM -Jan Dhan Aadhar and Mobile trinity making it hard for the country to regress," said Sethi.
Paytm too has temporarily disabled COD offers. Saurabh Vashishtha, Vice President - Paytm said, "Over 98 percent of items are bought through our wallet and other pre-paid payment instruments on our marketplace. Keeping in spirit of the moment we are temporarily disabling COD orders to avoid any inconvenience to our consumers at the time of delivery. We will continue to focus on making payment simpler for our consumers and providing them with a great experience.'
Ankur Bisen, Senior Vice President of the Retail & Consumer Products division at Technopak Advisors, said that COD not being accepted by e-tailers or accepting only in denominations approved by the government is a natural reaction and within the legal framework. Be it online or offline retail, the rules don't change.
Bisen said that there won't be any significant impact on e-commerce though. "It is only a temporary arragment. It should be applicable for three to four days only. Once there is liquiditiy in the system then everything will be back to normal," he said.
Jugnoo, a Chandigarh-based hyper local on-demand, multiservice provider, has also announced that it will stop accepting Rs 500 and Rs 1000 notes. Samar Singla, CEO and founder said, "However, more than 70 percent of our customers prefer cash payments. Hence, we have started pushing for other mode of payments to deal with the situation on hand.
Entertainment
Ranveer Brar who plays a gay character in Modern Love Mumbai: 'It's not an activist show. It's a show that expresses love'
Entertainment
In conversation with actress Neena Gupta on her role in Panchayat Season 2, doing different roles, the change of women characters in cinema and how daily soaps brought the downfall of television
World
Police say that when a white gunman killed 10 people and wounded three others in a 'racially motivated violent extremist' shooting in Buffalo, he livestreamed the attack to the gaming platform Twitch