A Rs 200 bank note may make an appearance soon, and if social media is any indication, the design for the new denomination may be out already although Firstpost could not independently verify the authenticity of the same.
According to a report in The Mint, the Reserve Bank of India (RBI) board has passed a proposal to introduce notes of Rs 200 denomination. The report also states that the process of printing the new Rs 200 notes is likely to begin after June, once the government officially approves the note.
This step comes as a measure to alleviate the changes made following the government's announcement of withdrawing Rs 500 and Rs 1,000 notes and replacing them with new Rs 2,000 and redesigned Rs 500 notes. A source said to The Hindu that introducing a smaller denomination note is an effort to improve liquidity. The source added that a new note's introduction and circulation would take over 6 to 8 months.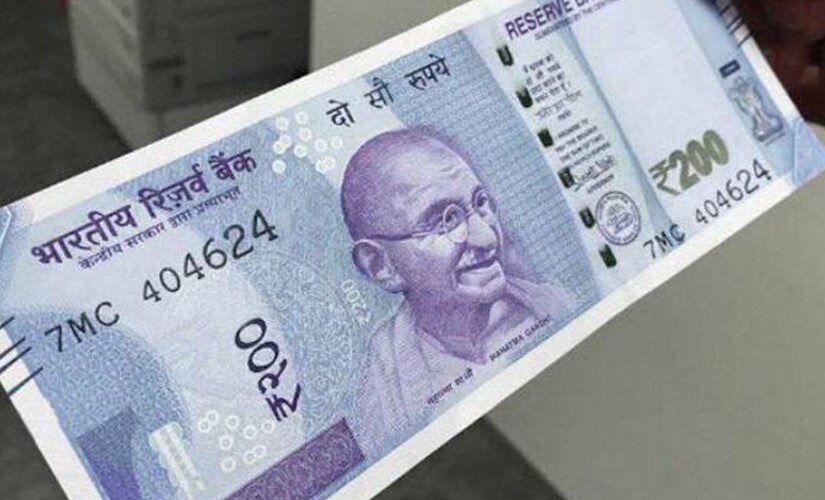 While the image above is doing the rounds on WhatsApp as the new Rs 200 currency note that would be in circulation soon, not too long ago a similar blue note was getting circulated for a potential Rs 1,000 denomination note as well on social media making this Whatsapp image even more suspect.
As far as official announcements are concerned, the RBI has not officially mentioned anything yet. The Know Your Bank Notes site also does not reveal any news about new currency denominations being launched.
The Mint mentions that as of 24 March, currency in circulation was at Rs 13.12 trillion, around 27 percent less than pre-demonetisation levels. The new currency, if it comes in circulation at all, could affect these numbers. Whether the smaller denomination would come in the way of the government's efforts to make the public go cashless is also something to look forward to. The Indian Express pointed out how RBI Deputy Governor NS Vishwanathan opined that there were no current plans of introducing new notes. "Presently RBI has no idea to introduce currencies of new denominations. The central banking institution wants to encourage cashless transactions, which are helpful to the people," Vishwanathan said at an event in Tamil Nadu. Whether the smaller denomination notes will enable ease of transactions is to be seen. For now, the denizens of social media are just glad that they are able to crack a few jokes about the pains of demonetisation again.
After RBI announced the new Rs.200 note, we guessed what it will look like. pic.twitter.com/gaZLlUL51M — East India Comedy (@EastIndiaComedy) April 4, 2017
Really happy that RBI's introducing a new 200 rupee note, I've always wanted to buy three and a half nachos at PVR. — Akshar (@AksharPathak) April 4, 2017
200 rupee popcorn in theatre. 10 rupees for the box, 10 rupees for the corn, 180 rupees for the salt! — Gaurav Kapur (@gauravkapur) March 21, 2017
Breaking: Nano AC inside new Rs 200 note giving relief from heat waves. Chee News pic.twitter.com/xAZUzw4IMY — मनीषा मित्तल (@03_manisha) April 5, 2017
Updated Date: Apr 06, 2017 21:15 PM