Rs 2.11 lakh crore bank recapitalisation is a Band-Aid solution; the rot in the system runs deeper
From selling public sector bank stakes to recap bonds, the bank recapitalisation scheme has many issues
It's a big fig leaf, but a fig leaf nevertheless. Union finance minister Arun Jaitley's announcement of a Rs 2.11 lakh crore package for recapitalising banks sounds hugely impressive, but check the math more closely, and some questions emerge. First of all, there's debt in the form of recapitalisation bonds (Rs 1.35 lakh crore) and Rs 76,000 crore in equity; Rs 18,000 crore will come from the budget, and another Rs 58,000 crore through share sales.
Remember Mission Indradhanush? It was a bank recapitalisation scheme announced in 2015 of Rs 70,000 crore – Rs 25,000 crore each in 2015-16 and 2016-17, and Rs 10,000 crore each in 2017-18 and 20198-19. In fact, of the Rs 18,000 crore, Rs 10,000 crore is already accounted for, leaving the finance minister having to raise just Rs 8,000 crore in the FY19 Union Budget. The next year is an election year, so we'll see what happens in that Budget, depending on who forms the government.
So much for the easy part. But selling Rs 58,000 crore in public sector banks? It will take a hugely optimistic set of investors who will buy equity in troubled public-sector banks. Plus, stock prices for banks have fallen considerably. Even in the best case, the finance minister is unlikely to raise even a tenth of that amount in the next 18 months.
As for the recapitalisation bonds, details are sparse. And it raises more questions. For one thing, how will it be different from an equity infusion? The banks will have to use that money to build more assets, to begin with, but given the state of their balance sheets, those assets will have to be very safe. In an economy struggling to grow, that's going to a tough call for banks, who might choose to invest them in government bonds instead.
If that wasn't enough, here's a contradiction of sorts. On the one hand, banks are trying to deleverage and get rid of assets, while on the other recapitalisation increases liquidity. What will happen to inflation? The prospects over the medium term are not low inflation. Contrary to statements by various people about how this will spur growth, they seem rest on hope and a prayer rather than economic reality. Private sector players take time to make investment decisions in the face of uncertainty, the only thing that there's plenty of.
The other troubling idea about the recapitalisation is the emphasis laid on 'making banks more account table'. Odd that he missed out on making the companies that borrowed all that money from the banks to fuel their promoters' ambitions accountible too. For a government that believes in market forces, why not let market rules decide the fate of companies that have managed their affairs badly?
The government enacted a bankruptcy law, empowered the National Company Law Tribunal and made several statements about going after black money and corruption. Why not let those rules take their course? Given the time frame for this recapitalisation exercise to be completed, and its seemingly impressive scale, it's still a Band-Aid solution to a problem of nuclear bomb proportions. By the time it comes to pass, the non-performing assets (NPAs)are going to get much larger, because accounting classification rules are applicable every quarter.
When do we really need big bang reforms? Looking back over the last three years, this government's ambitions haven't had much success with timing. The land acquisition bill died in passage, at least temporarily. The demonetisation measure did not work as expected; its timing was also surprising. Consider that the government reported in October 2016 that it had recovered Rs. 1.3 trillion plus over two years (Rs 62,000 crore in the voluntary disclosure scheme, Rs 56,000 crore through seizures, and another Rs 16,000 crore from people who hadn't filed their taxes) in black money. What sense did the November 2016 demonetisation measure make, then?
The government also took a big chance on the Goods and Services Tax (GST) legislation and assumed a smooth passage. It has been anything but smooth, despite the government's majority in Parliament. The debate over its implementation is still raging, and if media reports are anything to go by, it could well become an election issue in many states.
The greatest hope of all, however, is that economic growth will somehow magically take care of all these problems in the next year and a half. That's what the bank recapitalisation and fiscal packages that Jaitley announced are expected to deliver. But growth, at any cost, is really not the answer. As someone pointed out, growth for its own sake is the philosophy of a cancer cell. Ask the banks with huge pile of NPAs on their balance sheets.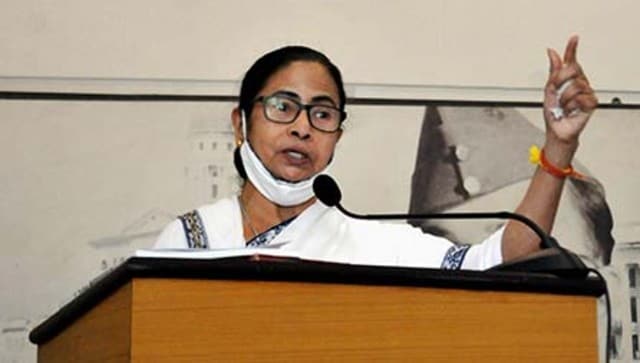 Politics
The TMC supremo is pitted against BJP's Priyanka Tibrewal and Left Front's Srijib Biswas in the 30 September bypoll
Business
Both the 50,000 and 60,000 levels have been breached in 2021, showing the resilience of the market after the pandemic-triggered crash in March 2020