Rs 2.11 lakh cr bank recapitalisation: Public sector lenders' shares rally up to 49%
Kotak Institutional Equities said it is surprised with the quantum of capital infusion as it probably meets even the most conservative assumptions of the street
Bank stocks were on fire on Wednesday as the scrips surged up to 32 per cent after the government unveiled an unprecedented Rs 2.11 lakh crore two-year road map for strengthening NPA-hit public sector banks.
Shares of Punjab National Bank zoomed about 49 percent, Bank of Baroda zoomed 28.54 percent,
Bank of India advanced by 33.5 percent and State Bank of India 27 percent on the BSE.
Also, Andhra Bank rose 19 percent higher, Allahabad Bank 22.38 percent and Syndicate Bank 16.87 percent. The BSE Bankex closed the day 4.7 percent higher at 28,329.12, while the benchmark Sensex closed at 33,042.50, up 1.33 percent.
The government on Tuesday unveiled an unprecedented Rs 2.11 lakh crore two-year road map for strengthening NPA-hit public sector banks, which includes re-capitalisation bonds, budgetary support, and equity dilution.
The capital infusion, Finance Minister Arun Jaitley said, will be accompanied by reforms to enable the state-owned banks to play major role in the financial system and give a strong push to the job-creating MSME sector.
Giving details, Financial Services Secretary Rajiv Kumar said the government has decided to take a massive step to capitalise PSBs (public sector banks) in a "front-loaded" manner, with a view to support credit growth and job creation.
Non-performing assets of banks have increased from Rs 2.78 lakh crore in March 2015 to a staggering Rs 7.33 lakh crore as on June 2017.
Kotak Institutional Equities said in a note that the quantum of capital infusion is quite high and well above its estimates.
"We are quite surprised with the quantum of capital infusion as it probably meets even the most conservative assumptions in the street," the brokerage said in the note.
Most banks were meeting the regulatory capital requirements with frequent small dosages of capital from the government but given the charge on capital that has emerged in the last couple of years as one saw sharp deterioration in a few corporate sectors, the rise in loan-loss provisions was quite high, it said.
The inability of these banks to raise capital from market sources compounded this challenge for public banks and consequently had a bearing on the NPL/growth cycle as there was a strong incentive for banks to delay recognition or make provision for bad loans until their underlying operating profits were comfortable to take these charges, it said.
"Assets where resolution could have been reached with a higher mark down of loans were not readily being accepted as there was an immediate charge on earnings. A lot of this could change post the current capital infusion program," it said.
(With inputs from PTI)
Business
While there will be relief at the moves to recapitalise India's banks, there would be some disappointment that the capital infusion was not bigger
Business
With gross NPAs at a massive level of Rs 72,792 crore, the sheer volume of rotten apples in SBI's basket is huge and capable of contaminating others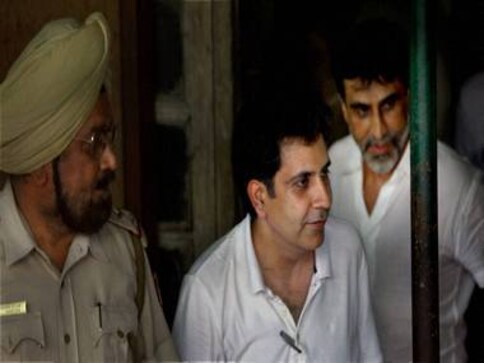 Business
The bench said that it has prepared a list of unencumbered properties of Unitech but it was incomplete.