PNB Rs 11,000-cr fraud: CBI gets 2 complaints against Nirav Modi, shares tank 18% in two days; investors lose Rs 7,000 cr
The CBI has received two complaints from PNB against billionaire jewellery designer Nirav Modi and a jewellery company about fraudulent transactions worth Rs 10,000 crore, official sources said on Wednesday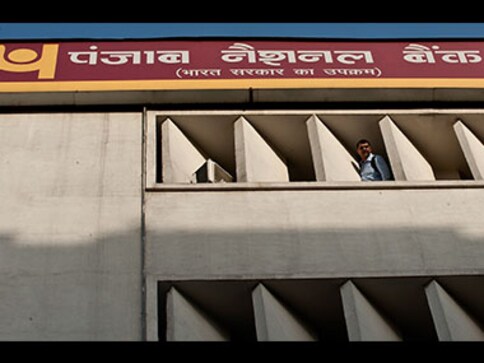 New Delhi: The Central Bureau of Investigation (CBI) has received two complaints from Punjab National Bank (PNB) against billionaire Nirav Modi and a jewellery company about fraudulent transactions worth Rs 10,000 crore, PTI reported on Wednesday. On day two on Thursday, Punjab National Bank took another big hit at stock markets with its shares falling up to 8.5 percent to Rs 133.45 apiece. Investors of the PNB also faced the heat of tumble in the bank's stock price.
In the morning trade itself, PNB investors had already lost Rs 3,000 wealth in the bank. Immediately after the news came in on day one, the shares of the bank tumbled more than 8 percent. In the afternoon trades, PNB shares were trading at Rs 148 apiece, down by 14 points or 8.5 percent.
The investors of the Punjab National Bank were waiting more wealth losses as they were the most affected lot with erosion of Rs 4,000 crore invested money. At market close shares of PNB were down 10.18 percent to Rs 145.20 apiece. In two days' trades, the investors have lost Rs 7,000 crore they had invested in the Punjab National Bank.
The premier investigating agency received the complaints about the transactions detected by the public sector bank late last night, according to to PTI. The complaints deal with fraudulent transactions reported from the bank's branches and the amount involved is over Rs 10,000 crore, the sources said. The allegations are being looked into and future course of action will be decided soon, they said.
The agency has refused to share any further details as it may hamper the investigation. Agency sources said Modi is already facing a CBI probe on a complaint from the Punjab National Bank. The second largest state-run bank has not revealed the identity fof account holders who were involved in the fraud.
This is not the first instance where a bank fraud of such a large magnitude has taken place. In 2010, Citibank reported a Rs 400 crore fraud which its Haryana branch has unearthed. The police had found involvement of a bank employee and his three accomplices and had charged them for cheating and forgery under relevant sections of the Indian Penal Code.
Last year, Bank of Baroda -- another public sector bank -- had brought to light a scam in which two Delhi businessmen cheated the BoB of Rs 6,000 crore which slightly less than $1 billion. The Enforcement Directorate, premier investigating agency working under the revenue department of finance ministry, had arrested the businessman duo under money laundering provisions.
(With inputs from PTI)