Rot in PSBs Part 5: PNB fraud shows beggarly state of lenders; it's time to reverse Indira Gandhi's bank nationalisation
It's time the government looked at reversing Indira Gandhi's decision on bank nationalisation which has proved to be a failure and give a serious thought on privatisation.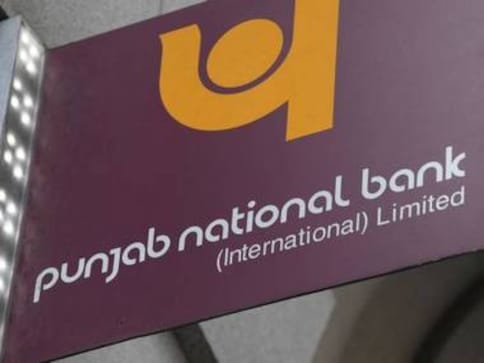 Editor's note: The Rs 11,400-crore bank fraud in Punjab National Bank, that was perpetrated by billionaire Nirav Modi in collusion with a few bank employees, has once again brought governance practices in Public Sector Banks (PSBs) back to public debate. There are questions raised on the way these entries function. A political blame game is on. But the problems in this sector are far beyond one instance of fraud. After five decades of bank nationalisation, India's public sector banks face deeper structural problems ranging from poor management practices, ineffective risk-management systems, vulnerability to a political-corporate nexus, large chunk of bad loans and lack of sufficient autonomy. Beginning today, Firstpost will publish a multi-part series that examines the serious structural problems that have engulfed India's state-run banks and the likely course of this industry, which constitutes 70 percent of India's banking sector assets. You can read the first, second, third and fourth part of the series here
On 20 July, 1969, the Times of India front page carried two major news developments—Indira Gandhi nationalising 14 banks and Apollo entering Lunar orbit preparing for first-ever human landing on the moon. Both were landmark developments—one for Indian banking landscape and the other for the world. The bank nationalisation happened through a formal ordinance and within an hour after Morarji Desai exited the Union government.
The first set of banks which were nationalised were Central Bank of India, Bank of Maharashtra, Dena Bank, Punjab National Bank (PNB), Syndicate Bank, Canara Bank, Indian Bank, Indian Overseas Bank, Bank of Baroda, Union Bank, Allahabad Bank, United Bank of India, UCO Bank and Bank of India. This followed a second round of nationalisation in 1980 when six more banks were nationalised---Andhra Bank, Corporation Bank, New Bank of India, Oriental Bank of Commerce, Punjab and Sindh Bank and Vijaya Bank.
Bank nationalisation, originally intended at taking banking services to India's far-flung villages, was the first-ever reform India's government banks witnessed since their birth and probably the biggest mistake too. It paved way for the growth of a group of inefficient entities, perennially prone to corruption, political manipulations and frauds.
Yes, nationalisation certainly helped India push agricultural credit and other form of directed lending to certain sectors and push government schemes with no questions asked. But, these entities never learned to fend for themselves. Sovereign support made them complacent and never exposed to existential worries like their private counterparts.  These banks competed to each other to appease their political bosses and were trained to approach the North Block with begging bowls every year for survival capital.
Since nationalisation, nothing much has fundamentally changed in these institutions while their private and foreign sector counterparts went through radical transformation in terms of technology, orientation to various business verticals and management's approach. PSBs remained largely devoid of autonomy. The only time in the year when the state-run banks found mention in the Budget was when the government announced the capital infusion plan or any new government scheme where public sector lenders were to take up the role of roll out agencies.
The fraud at PNB, India's second largest bank by assets, where a few employees colluded with billionaire Nirav Modi to issue unauthorized Letter of Undertaking (LoU), is only the outcome of a long followed work culture where there are no clear benchmarks for accountability to management and investors, proper risk management framework, regulatory supervision and sense of ownership. Remember, in PNB, there were several checks in place, beginning with branch-level audits to board-level monitoring of high value transactions but nothing worked as no one bothered to follow these. The fraudsters happily did what they do best for a good seven years.
P J Nayak panel--Promises never fulfilled
In the recent past, one of the major reform proposals for PSBs came from a Reserve Bank of India (RBI) panel headed by former former Axis Bank chairman, P J Nayak. In May 2014, the panel submitted its report recommending privatisation of PSBs taking into account the low productivity and steep erosion in asset quality and for having "demonstrated uncompetitiveness of public sector banks over varying time periods" (read a Livemint report here.)
Some of the major recommendations of the panel included:
One, a category of authorised bank investors should be allowed to hold as much as 20 percent in banks without regulatory approval.  Two, if a bank is identified as "distressed", private equity and sovereign wealth funds should be permitted to take a controlling stake of up to 40 percent. Three, a bank investment company (BIC) be set up for PSBs to hold equity stakes in banks which are presently held by government. This body should be autonomous in nature. Four, the government should stop giving any regulatory instructions to banks applicable only to PSU banks as dual instructions are discriminatory. Four, the government should consider reducing its holding in banks to less than 50 percent to enable a level-playing field for public sector banks in matters of vigilance enforcement, employee compensation and the applicability of the right to information.
"If such incentivisation requires the government to hold less than 50% of equity in BIC, the government should consider doing so, as it will be the prime financial beneficiary of BIC's success," the Livemint report said quoting the panel. But, sadly, most of the recommendations remained on paper. No one really paid any attention to the crucial proposals especially with respect to privatisation.
Indradhanush comes…and goes
The next big promise of PSU bank reforms came with the Indradhanush scheme in August, 2014. Another set of reform promises  were made but were to remain largely on paper. There were seven prominent action plans:  a) appointing private sector candidates as the head of select PSBs, b) creation of a Bank Board Bureau (BBB) that will "constantly engage with the Board of Directors of all the PSBs to formulate appropriate strategies for their growth and development," c) yearly capital infusion plan, d) strengthening risk control measures, project monitoring and dealing with defaulters, e) ensuring autonomy, f) framework of accountability, and g) bringing in governance reforms.
How far has this action plan progressed? To cut a long story short, except for the appointment of some private sector candidates in PSBs and the annual capital infusion programme, other promises on improvement in risk management and governance have remained on paper. The logic of appointing private sector candidates to head state-run banks and hope for a change was flawed from the beginning since everything else, including the work culture remained the same in the banks.
According to a report in Business Standard, BBB may wind up in March given that the bureau never lived up to expectations. One of the major mandates of BBB was to overhaul the human resource practices in state-run banks, including framing a code of conduct for management in PSU banks. As the PNB episode has now shown, there has not been much the BBB could do to achieve any of its stated mandates. At least the results aren't visible so far. The promise of Rs 2.11 lakh crore capital infusion can help PSBs address their capital woes at least for the time being.
Time to reverse bank nationalisation?
PSBs have deeper structural problems that cannot be cured with capital alone. As the PNB episode has shown, the problem is much more deep rooted and requires a deeper surgery. It's time the government looked at reversing Indira Gandhi's decision on bank nationalisation which has proved to be a failure and give a serious thought on privatisation.  Bank nationalisation was done to spread banking services to distant areas in the country. PSBs have helped to achieve this objective to an extent, while private banks largely confined to state capitals and metros looking for better business. But, after five decades of nationalisation, these entities have proved to be inefficient under government ownership, which is precisely the reason why Nayak panel recommended privatisation. About 90 percent of total NPAs in the industry is on the books of PSBs. Like the PNB episode showed, these entities are highly prone to frauds and manipulations causing a big systemic risk. Learning lessons from the past, the government should look at privatisation at least now.
As this writer argued in an earlier article, the trick to save the banking sector is to let them go from government control and let private sector take over these entities. The government can still stipulate directed lending to certain very needy segments. When private sector runs these banks, there will be more accountability and better lending practices. Again, the government need not privatise all the 21 PSBs. It can still retain five or six large banks with state-run character and use them for social sector banking and the roll-out of government schemes. But, by any yardstick one looks at the sector, we don't need 21 banks under government control. It's time to reverse Indira Gandhi's bank nationalisation.
Part I: Beyond PNB fraud, a deeper malaise lies in India's state-run banks gifting them a slow death
Part 2: PNB, Nirav Modi, Vikram Kothari aren't the first; India's PSBs have long been beaten by frauds
Part 3: Nirav Modi scams shows its time Parliament reexamined banking laws, brought in transparency
Part 4: Is the RBI really up to the task of regulating and supervising India's banks
Business
PNB started listing the names of such wilful defaulters and the loans outstanding against them from last June.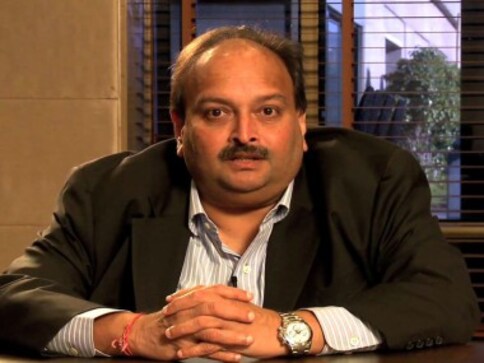 Business
The ED had issued a provisional order for attachment under the Prevention of Money Laundering Act.
Business
the Blue Corner notice -- to locate, identify or obtain information on a person of interest in a criminal investigation -- was issued by the Bureau of Immigration against the two which will be valid for a year starting 22 February at all ports of embarkation.