Root cause of NPAs is mega PSB loans: With funds distributed in dollops, reforms to sanctions will bode well for the sector
Bank loans are not meant for big ticket borrowers and the government should shut the PSB doors to loans to big industrial houses.
The Sunil Mehta panel report on NPAs is nothing new. It's a rehash of what is already known, but neatly compartmentalised . It has also fought shy of suggesting 'roots and branches' reforms in our bank loan sanctions.
Despite embracing universal banking, banks are not ideally suited for funding mega projects and long term requirements. Their fixed deposit span is an average three years, and loans beyond this duration gives rise to the bankers' nightmare --- asset liability mismatch (ALM) --- though bankers overcome it by the hook or crook, brazening it out by liberally dipping into savings account deposits, secure in the knowledge that there is no one-to-one relationship established in this country between loans and their source. Be that as it may.
One significant 'roots and branches' reform on the banking front that the Modi government can make immediately is to shut the PSB doors to loans to big industrial houses, including listed companies, and generally to loans in excess of Rs 500 crore from the entire banking system.
There are companies in India that have already learnt to bypass bank loans for working capital purposes, by directly accessing the market through the issuance of commercial papers (CP). CPs are issued by profitable and reputed companies, at a discount to face value, for maturities ranging from 30 days to 365 days. It works out much cheaper than bank working capital loans sans security. Ironical as it might sound, banks, the very institutions sought to be bypassed, are the heaviest investors in CPs!
Bank loans should not be available for listed companies and other big ticket borrowers. Those borrowers must be forced to access the market through bonds of varied duration to meet their short, medium and long term requirements. Bond holders' interests are taken care of by the trustees who are empowered to sell the mortgaged securities in case of default.
The Securitisation Act should be tweaked to allow trustees of bond holders too to take possession of the mortgaged assets and sell them without court approval. The market is a ruthless place and names and shames defaulters like no one does. Its an open and subterranean network of information flow and is dreaded by promoters of companies, because 'junk' status accorded to a company's bonds put the company, the group and the promoters in the doghouse like nothing else.
The bond market for the public in India is as good as non-existent and to whet the appetite of the small investor in particular, there must be made available a conversion (into equity shares) option on attractive terms.
Banks appraise loan applications themselves and are often blasé about the whole thing. Bonds to be issued to the public on the other hand are appraised by qualified merchant bankers who stand to lose their license should they be slack in their work. Indeed the 'Gangotri' of bad loans is the slack loan application appraisal. And industrial loans are by the very nature of things difficult to appraise in view of the vicissitudes of market and technology, unlike a simple gold or home loan.
It is best that banks shun them to start with for big ticket borrowers. Collateral that seems adequate to start-with slowly starts dissipating, all thanks to the vagaries of business and passage of time and also due to the shenanigans of the promoters.
Bonds generally do not command premium in the market unless they are convertible and the company is doing extremely well, rendering conversion a very good option. They also command a premium when the interest rates go down, and when the interest rates go up, the bond prices in the bourses go down. This is the fabled inverse relationship between bond prices and interest rates.
At present, there is no linkage between equity quotations in the bourses and the company's financial behavior with its bankers. But when bonds are also simultaneously listed, share quotations take a beating on any default in servicing bonds along with a sharp dip in bond prices.
Bank loans are not meant for big ticket borrowers. Congress president Rahul Gandhi's charge, that the suited and booted are walking away with poor depositors' money, may be long on spite and short on facts. But, the truth is big companies must be thrown to the harshness of the market.
(The author is a senior columnist and tweets @smurlidharan)
Find latest and upcoming tech gadgets online on Tech2 Gadgets. Get technology news, gadgets reviews & ratings. Popular gadgets including laptop, tablet and mobile specifications, features, prices, comparison.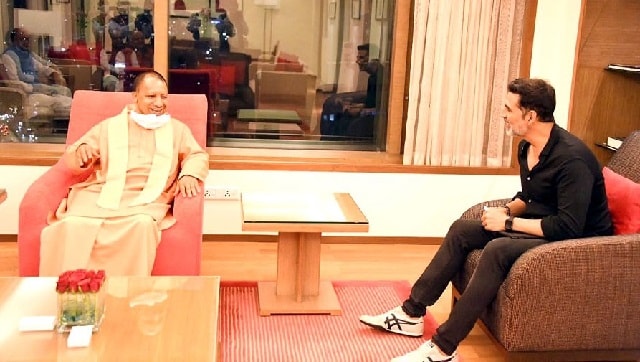 Entertainment
Uttar Pradesh Chief Minister Yogi Adityanath shared a picture with Akshay Kumar on Twitter, writing the actor's "understanding and dedication towards his work is inspiring for the youth."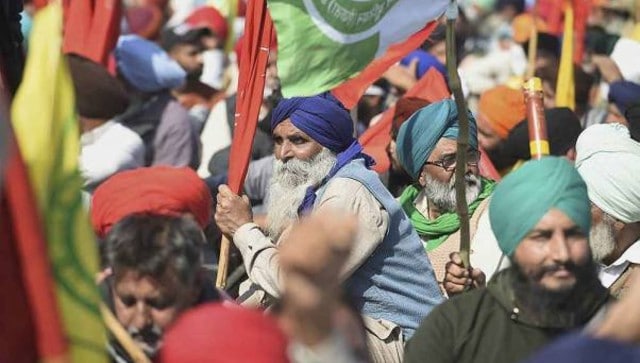 India
AIMTC, the apex body of transporters, said it may further decide to shut down countrywide operations if the government failed to address concerns of cultivators
India
Meanwhile, the Haryana Police booked state BKU chief Gurnam Singh Charuni and several farmers on attempt to murder, rioting, causing obstruction in government duty and other charges for violations during their "Delhi Chalo" march