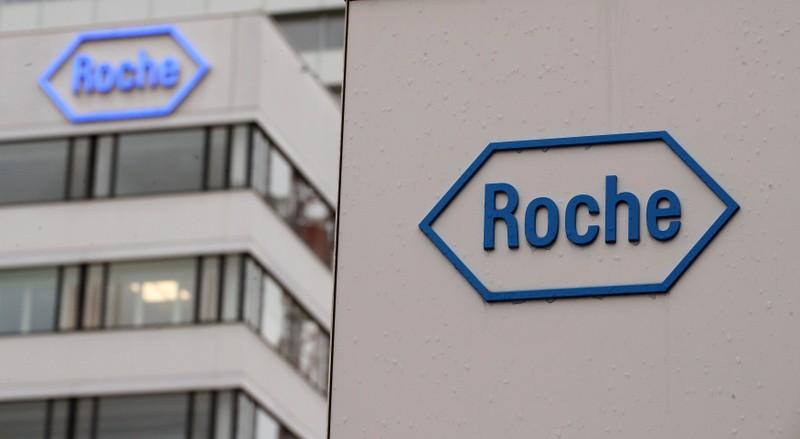 ZURICH (Reuters) - Swiss drugmaker Roche is buying U.S.-based Jecure Therapeutics, joining Pfizer , Gilead Sciences and Novartis in pursuit of new drugs to treat fatty liver disease.
Roche did not say how much it was paying for Jecure, which gives it a preclinical portfolio of so-called NLRP3 inhibitors being developed for fighting inflammatory diseases like non-alcoholic steatohepatitis (NASH) and liver fibrosis as well as gout, inflammatory bowel disease and cardiovascular diseases.
Novartis and Pfizer last month teamed up to develop treatments for NASH, which many drug companies believe will become a hugely lucrative market, as it is tied to the obesity and diabetes epidemics. Unchecked, NASH can lead to advanced cirrhosis and liver failure.
"We're excited to combine Jecure's portfolio with our discovery and development capabilities, as well as our expertise in NLRP3 biology, to potentially help people with inflammatory diseases," James Sabry, Roche's head of partnering, said in a statement on Tuesday.
NASH, so far with no approved treatments, is poised to become the leading cause of liver transplants by 2020. [https://reut.rs/2HojtnT]
Jecure Therapeutics is focused on novel therapeutics for the treatment of NASH and liver fibrosis and was founded by Dr. Ariel Feldstein, who heads gastroenterology at the University of California San Diego School of Medicine.
(Reporting by John Miller; Editing by Alexander Smith)
This story has not been edited by Firstpost staff and is generated by auto-feed.
Find latest and upcoming tech gadgets online on Tech2 Gadgets. Get technology news, gadgets reviews & ratings. Popular gadgets including laptop, tablet and mobile specifications, features, prices, comparison.
Updated Date: Nov 28, 2018 01:05:14 IST