Risky business: our China trade boom masks mutual distrust
The ill-treatment of two Indian traders in China was not allowed to strain overall China-India ties. But given the mutual distrust in trade matters, more such risks lie ahead.
In one of his more popular stand-up routines, the comedian Russell Peters does a hilarious gig about why Indians and Chinese just cannot do business together. Indians, he says, cannot live without a bargain, and Chinese people cannot give you a bargain. "Their objective," he says of the Chinese, "is to get every penny from you. And ours is to keep every penny." (Watch the video here.)
Now that the two Indians who were illegally detained by Chinese traders in Yiwu in eastern China over a dispute relating to money owed by the Indians' Yemeni employer (who is absconding) are no longer in harm's way, it's possible to reflect on the underlying reasons why -beyond the cultural stereotyping of our two people - what might have been a commercial dispute escalated into a diplomatic standoff.
In this specific case, of course, the two Indians were caught in the crossfire of a commercial dispute between the Chinese traders and the Yemeni businessman who, faced with a downturn in business in the Arab world following the Arab Spring uprising and a slowdown in the global economy, reneged on a contract to purchase Made-in-China merchandise.
When the Chinese traders realised that the Yemeni businessman had absconded with dues estimated at over $1 million, they resorted to a frequently invoked Chinese method of extracting outstanding payments: they kidnapped the two Indian employees, roughed them up - and attempted to make them liable for the payment owed by their employer, using documents signed under duress.
If the Indian diplomat in Shanghai, who intervened on behalf of the two Indians, too had not been "manhandled" (as indeed he was, according to reliable sources) and ill-treated, causing him to faint, the matter may have ended rather more messily. But once it became a diplomatic incident, and the Indian foreign policy establishment responded with alacrity, the Chinese foreign ministry moved swiftly to defuse the crisis.
The exponentially growing bilateral trade between India and China is often touted as an antidote to the differences between them on the political front. The Hindi-Chini "buy-buy" sentiment , it was expected, will foster a long-lost bhai-bhai camaraderie. But this latest episode involving Indian traders in Yiwu, which is symptomatic of the the element of distrust that underlies even normal commercial relations between India and China, shows that if anything, strains in commercial relations have the capacity to become an additional irritant between the two countries.
It is this distrust, for instance, that led the Indian embassy in Beijing to issue an extraordinary alert to Indian traders and businesses on avoiding fraudulent trade with Chinese companies. The most proximate reason for such an advisory was the fact that cases of trade dispute between Indian and Chinese businessmen were rising in volume and numbers. Inchin Closer, a professional service consultancy that helps companies in India and China do business with each other, points to the five red alerts flagged by the Indian embassy.
This distrust runs both ways. A report in The Hindu points out that authorities in Yiwu, which as I noted here is the Great Mall of China, have in recent times posted warnings urging Chinese traders to be wary of "untrustworthy" Indian businessmen after a rash of trade disputes, many of them involving Indian businessmen.
In their rush to milk the opportunity to trade with China, traders from India (and elsewhere) run enormous risks without an adequate understanding of the rules of the game and their own vulnerability when things go wrong. Many traders in Yiwu, for instance, live and work on a 'tourist' visa, and face the risk of expulsion or worse for violating the visa regulations.
Others embrace even bigger risks. For instance, in 2010, Indian diamond traders were nabbed in a swoop on smuggling operations across the Hong Kong-Shenzhen border. The verdict in that case, sentencing some of them to jail in China, was delivered recently; a few others were acquitted and will reach Mumbai tonight. Much of the Indian media continues to treat those as trumped-up charges, which reflects the state of denial about the risks that Indian traders embrace in their "gold rush" in China.
In 2008, there was an episode that eerily resembles the latest case involving the two Indian traders in Yiwu. In 2008, an Indian-origin employee of a British trading firm, was kidnapped when he came from London to secure payments of scrap metal and paper that had been exported to a leading provincial-level state-owned metal trading company. But since metal scrap prices had collapsed, after the global financial crisis that year caused China's economy to collapse briefly, the Chinese company reneged on the payment - and forcibly detained the Indian-origin trader (after tracking him down to the Shanghai airport, when he was attempting to leave to escape the intimidation). He was then held to ransom, which the British company was forced to pay to secure his release. (The whole episode is chronicled in intimate detail by Adam Minter, a Shanghai-based American blogger, here and here.)
Given the way the Chinese law enforcement machinery and jurisprudence works, in cases like this, foreign traders are not just pitted against a Chinese company - and it isn't just a commercial dispute. Every pillar of the local government - from the police to the courts - bat for the Chinese company, and as was revealed in both these cases, a 'settlement' is often coerced through extra-judicial methods, including kidnapping and intimidation.
For all the economic opportunities that China affords, it is also in many ways the "wild east' of global trade, where, much like in India, the economy has grown too fast for regulation to catch up. In the latest instance, diplomats on both sides of the Himalayas may have moved quickly to de-escalate the commercial dispute before it got out of hand, but it's a fair bet that we'll see more such episodes testing the larger relationship.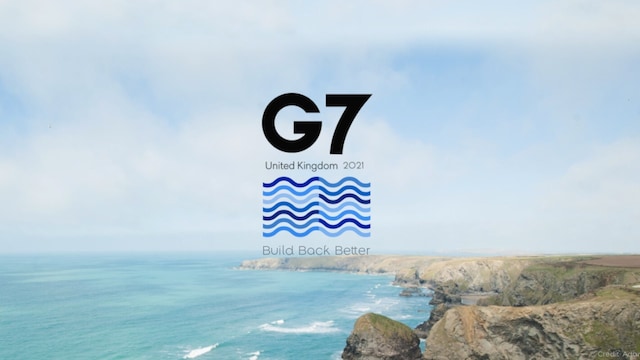 World
This year, the UK has been selected to host the summit and UK PM Boris Johnson is the President of the G7.
World
As the world's second-most populous country that is just coming out of the horrors of a punishing second wave of cases, India will be a natural destination for any extra shots that the world's wealthiest nations commit to sharing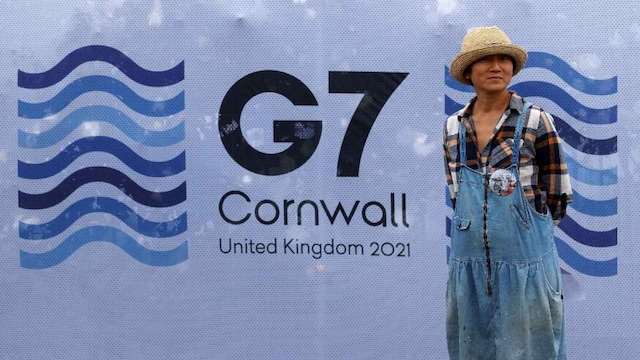 World
In 2014, Russia was suspended from the G8 after it annexed Ukraine's Crimea peninsula and sanctions were imposed on Moscow.