Rising NPAs cut banks' lending to real estate sector to 17% in 2016 from 68% in 2013: Economic Survey
Economic Survey says PE funds and financial institutions such as pension funds and sovereign wealth funds have replaced banks as largest source of real estate sector
New Delhi: The share of bank lending to real estate sector has fallen sharply to 17 percent in 2016 from over 68 percent in 2013 as banks are reluctant to provide credit to this industry due to rising NPAs and lower profit in property business, according to the Economic Survey. The survey also expressed concern over rising non-performing assets (NPAs) of individual housing loan portfolios of public sector banks (PSBs) and housing finance companies (HFCs).
"Rising NPAs, higher risk provisioning assigned to real estate sector and dwindling profits in the real estate sector, have made banks reluctant to lend to the sector. "As a result, share of bank lending for organized funding to real estate sector has dropped significantly from over 68 percent in 2013, to 17 percent in 2016," the survey said. In funding for realty sector, the report said private equity (PE) funds and financial institutions such as pension funds and sovereign wealth funds have replaced banks as the largest source of this sector. The share of PE funds and these institutions in real estate funding has gone up significantly from 14 percent in 2013 to over 82 percent in 2016.
"On a cumulative basis for the 2013-16 period, PE funds have been the highest source of funding accounting for 57 percent share, followed by bank lending with 34 percent share, while the remaining 9 percent is funded through FDI inflows," it said. Individual housing loan disbursements of PSBs and HFCs have shown an increase of nearly 11 percent in 2016-17 over 2015-16. However, increasing nonperforming assets (NPAs) of individual housing loan portfolios of PSBs and HFCs is a cause for concern.
On demand and supply, the survey said that residential launches across top 14 cities in India during the first half (H1) of 2017 fell to the lowest in past five years to about 58,000 units as per the National Real Estate Development Council (NAREDCO). Housing sales fell to five years low of about 1,01,850 units during this period. While sales during H1 2017 were down by over 38 percent compared with H1 2016, unit launches were down by over 56 percent during the same period.
"Though some recent reforms might have affected the residential market in the short term, these reforms helped in bringing down the unsold inventory levels from 8,88,373 units witnessed in April 2016, to about 8,07,903 units in October 2017," the report said. PE investments in the real estate sector have increased from $0.9 billion in 2013 to over $5.9 billion in 2016, recording more than six fold jump during this period. "The year 2017 is on its course to witness the highest annual investment in Indian realty in the past decade, with about $5 billion worth of funds already been invested between January and June 2017," the report said.
Indian real estate has attracted institutional investments (excluding bank credit to commercial real estate) of over $10.7 billion, since the beginning of 2016, which is more than half of the total investments witnessed since 2013. FDI into construction development sector declined to $107 million in 2016. However, it has begun to show signs of improvement with the total FDI of $257 million in H1 2017, which is more than double the total FDI in 2016 full year.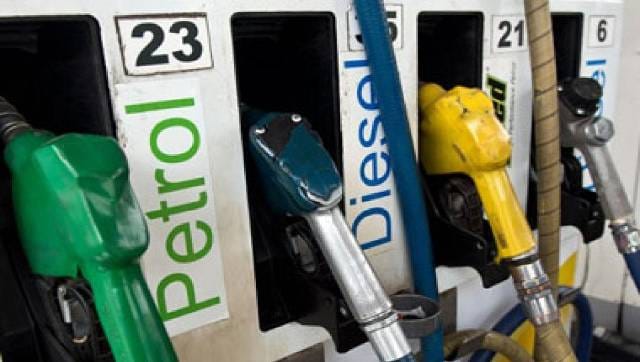 Business
Petrol and diesel prices on 22 November 2021: Petrol price in Delhi stands at Rs 103.97 per litre while diesel is available for Rs 86.67. In Mumbai, petrol is retailing at Rs 109.98 while diesel costs Rs 94.14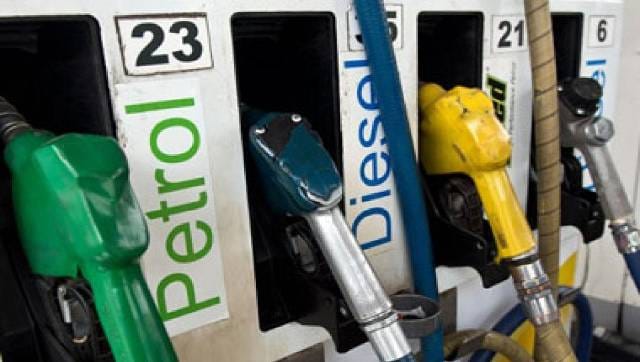 Business
Petrol and diesel prices on 23 November 2021: Petrol price in Delhi stands at Rs 103.97 per litre while diesel is available for Rs 86.67. In Mumbai, petrol is retailing at Rs 109.98 while diesel costs Rs 94.14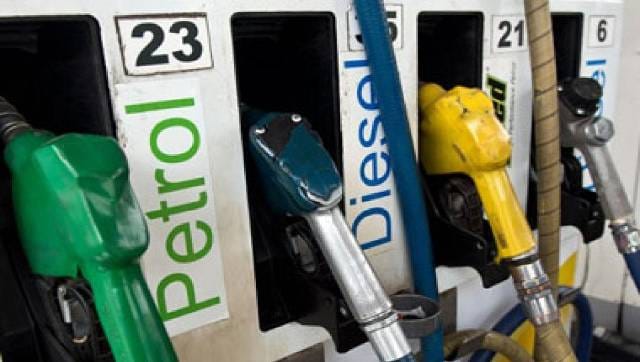 Business
Petrol and diesel prices on 24 November 2021: Petrol price in Delhi stands at Rs 103.97 per litre while diesel is available for Rs 86.67. In Mumbai, petrol is retailing at Rs 109.98 while diesel costs Rs 94.14