Rising food prices push 10mn more Indians below poverty line
The World Bank estimates that many more people have been pushed below the poverty line due to the sharp rise in food prices in India.
For a country that has been reeling under the impact of higher food prices, here are some chilling numbers. They really hit hard. Food prices single-handedly seem to have considerable power to reverse our progress as an economy. The price rise in food staples between June and December 2010 could have pushed as many as 10 million more Indians into poverty.
In its recent report "Estimating the short-run poverty impacts of the 2010-11 surge in food prices", the World Bank estimates that the price increases in the second half of 2010 have increased the poverty head count in India by 0.8 percentage points. We infer the increase in the number of poor from their data measure on total population (1.19 billion) and the poverty rate used for their analysis (43.8%). Typically, given that poor households spend a majority of their income on food, rising food prices hit them the hardest.
The World Bank looks at the impact of rising food prices across developing countries and provides a commodity-wise impact on poverty. So, for India, an increase in prices of 'Oils and fats' has led to an almost 0.5 percentage points increase in poverty alone, as global prices of various oils rose between 30-65% in the second half of 2010.
Sugar, rice and wheat price increases have also resulted in a rise in the poverty headcount in India. And this is despite the fact that price hikes in India are nowhere near global levels. However rising import prices of food will compound the inflation situation further.
The prices of sugar, rice and wheat globally have increased between 20-75%, but in India price increases for all three are at sub-10% levels.
This is an alarming wake-up call for a country that has not seen an abatement in food price increases even now. Food inflation jumped to a two-month high of 9% in terms of annual growth recently.
Of course, in India the question of what is the subsistence amount required per day has been a subject of debate (in this report, the World Bank uses US $1.25 per day, or between Rs 55-60 as the poverty line), but that does not take away from the gravity of the issue at hand.
The Mahatma Gandhi Rural Employment Guarantee Act (NREGA), the country's biggest anti-poverty scheme, gives a minimum wage of Rs 100 for 100 days of work to those who want it. So the World Bank definition of the poverty line is not out of whack.
Seems like anti-poverty schemes also increase the levels of poverty when they push prices up. The key number to look for is how much they reduce poverty and how much they increase it through wage-price inflation.
Find latest and upcoming tech gadgets online on Tech2 Gadgets. Get technology news, gadgets reviews & ratings. Popular gadgets including laptop, tablet and mobile specifications, features, prices, comparison.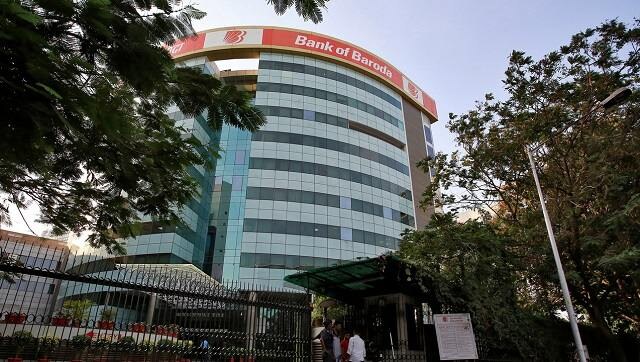 India
The facility will make banking services available around the clock with no additional requirement of application download, easy access and convenience
India
As per UNICEF, an estimated 140 million children will be born in 2021 and their average life expectancy is expected to be 84 years