Rising European savings could undermine case for negative rates
By Ritvik Carvalho LONDON (Reuters) - As divisions grow at the European Central Bank over continued interest rate cuts, at least one indicator appears to side with policymakers who are arguing for tighter monetary policy: household savings rates. Interest rate doves -- policymakers who favour looser monetary policy to keep the economy moving -- argue that ever-lower interest rates disincentivise households from saving so that they spend and invest more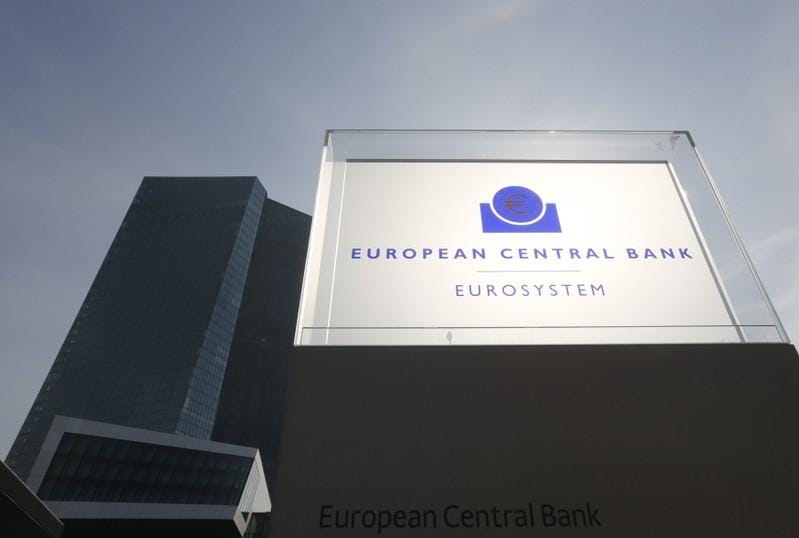 By Ritvik Carvalho
LONDON (Reuters) - As divisions grow at the European Central Bank over continued interest rate cuts, at least one indicator appears to side with policymakers who are arguing for tighter monetary policy: household savings rates.
Interest rate doves -- policymakers who favour looser monetary policy to keep the economy moving -- argue that ever-lower interest rates disincentivise households from saving so that they spend and invest more.
But policymakers and investors alike are beginning to question whether that effect has limits once interest rates go below zero percent, which may instead create even more anxiety about economic health. Negative rates meanwhile raise costs for European banks, hurting their ability to lend.
As the following graphic shows, household savings rates in the European Union have fallen in tandem with the German 10-year bond yield ever since the ECB cut rates at the height of the sovereign debt crisis. But in the past two years, that trend appears to have broken down, with savings rates moving substantially higher even as long-term borrowing rates plumbed ever-deeper below zero.
Graphic: Rate cuts losing bite? - https://fingfx.thomsonreuters.com/gfx/mkt/12/8359/8288/ratecuts2.png
In September, the ECB cut its already negative key deposit rate further into sub-zero territory -- a move that has laid bare growing divisions and pushback from some policymakers.
Austrian central bank governor Robert Holzmann said on Thursday the ECB should raise interest rates as soon as possible, as negative rates send the wrong signal to savers.
"It's really sending the signal that we've reached the stage where cutting rates further cannot be the solution anymore," said Didier Saint-Georges, managing director at French asset manager Carmignac.
(This story corrects title in final paragraph to managing director (not head of portfolio advisors))
(Reporting by Ritvik Carvalho; Editing by Mike Dolan and Catherine Evans)
This story has not been edited by Firstpost staff and is generated by auto-feed.
Find latest and upcoming tech gadgets online on Tech2 Gadgets. Get technology news, gadgets reviews & ratings. Popular gadgets including laptop, tablet and mobile specifications, features, prices, comparison.
World
JOHANNESBURG (Reuters) - South Africa's President Cyril Ramaphosa said on Wednesday that travel to all international countries will be permitted pending strict health protocols, despite having the highest number of confirmed COVID-19 cases on the continent. "We are also opening up international travel to all countries subject to the necessary health protocols and the presentation of a negative COVID-19 certificate," said Ramaphosa during a national address. Africa's most advanced economy, which has recorded more than 740,000 coronavirus infections and nearly 20,000 deaths, eased lockdown restrictions to their lowest level in September as the rate of new cases fell.
World
By Nidal al-Mughrabi KHAN YOUNIS, Gaza Strip (Reuters) - On the roof of an apartment block in one of Gaza's most crowded cities, two lion cubs prowl among the water tanks and dine on slaughtered chickens as children take selfies. It is a bizarre sight even in a war-scarred Gaza Strip that has become accustomed to the unaccustomed.
World
MEXICO CITY (Reuters) - Mexican President Andres Manuel Lopez Obrador on Wednesday dug in his heels as one of the few leaders of major countries yet to congratulate Joe Biden on his presidential election win, saying it was too early and that his country was "not a colony". Lopez Obrador, who accused rivals of electoral fraud in his presidential defeats in 2006 and 2012, says he has no side in the U.S. election, and will wait until legal challenges launched by the Trump administration over the vote have played out