Rise and fall of IL&FS: A bailout is a blunder; India's debt trapped infra financiers are walking on a minefield
Whatever the final outcome, IL&FS will never be the same institution again. In some ways, that is a pity; but markets have none.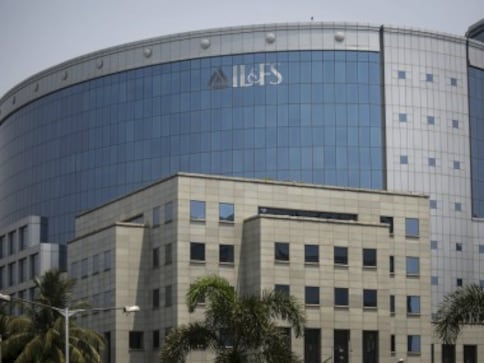 How the mighty have fallen. India's go-to infrastructure financing institution, Infrastructure Leasing & Financial Services Ltd (IL&FS), is likely to be in a fight for survival. Several board members have resigned, the CEO of one of its subsidiaries – one of the defaulting ones – quit abruptly, and several people from its key management are being replaced or will be reassigned.
Regulators – the Reserve Bank of India (RBI) and the Securities & Exchange Board of India (Sebi) – and the State Bank of India (SBI) (one of IL&FS' shareholders) have made reassuring noises about the 'temporary' nature of its liquidity problems, and asset managers at some large mutual funds have suggested that there's nothing to really worry about.
Experts and other influential people seem to believe that the 'authorities' and the company's principal shareholders – Life Insurance Corporation, Orix Corporation, etc, Central Bank of India and State Bank of India , among others – will come up with a liquidity rescue plan.
Recall that in August, IL&;FS itself had said that it would raise Rs 4,500 crore in equity (expected to be completed by 30 October, 2018) and seek to raise a similar sum in fresh borrowing. At a board meeting, one of the other decisions made was to recapitalise some of its key subsidiaries to the tune of Rs 5,000 crore.
What's the scale of IL&FS' indebtedness? In the region of Rs 90,000 crore on a consolidated basis (the sum total owed by the holding company IL&FS and all its subsidiaries), of which Rs 57,000 crore is to banks – mostly public sector banks (PSBs). So far, all these loans are being treated as standard assets (performing assets in other words) on banks' books.
After a board meeting in late August, the company stated that its liquidity and high leverage were the result of delayed payments by the government on some of its completed projects to the tune of Rs 16,000 crore (some media reports put the figure of overdue payments from government at Rs 9,000 crore). This much is certain: These numbers are mind-boggling.
Four key questions, however, come to mind. One, is this really a liquidity problem? Two, is fresh equity capital really the way to improving liquidity? Three, will the shareholders – the big ones, that is – be able to put in the required support? Finally, how much liquidity will be enough?
IL&FS is really a conglomerate, not just a holding company: It has 24 direct subsidiaries, 135 indirect subsidiaries (special purpose vehicles created for each project perhaps), six joint ventures and four associate companies. That sort of structure is not just complex, it's a maze, especially when you consider that nearly two-thirds of that consolidated debt is at the project level.
If transaction or ticket sizes – in debt terms – are small, the risk to the leverage of the overall enterprise is low, or so conventional wisdom might suggest. But think of the debt at the project-level as a link to the holding company level; if liquidity problems begin to strain all the links, the enterprise is only as strong as its weakest link. Or it might take one set of small defaults to set off a chain reaction. That would make it a solvency, not a liquidity, problem.
Should you raise equity as a way of improving liquidity? Managing liquidity is about managing cash flow (operational), optimising working capital, improving funding facilities and creating a liquidity buffer. None of the first three are available to IL&FS; the management has put a number of its projects on the block to raise some immediate cash – about Rs 30,000 crore apparently – but these transactions take time. The liquidity problem is becoming a solvency problem.
The company could accelerate the realisation of the dues – Rs 16,000 crore – owed to it by the government. Here's what the company said after its end-August meeting: "And whilst Government had taken several measures to expedite settlement and streamline the process, in the nature of these matters, it would take two to three years more to unlock these pools of liquidity for the Company." That's not going to help liquidity soon.
Will its shareholders stand up for IL&FS? Media reports have said that the RBI has called for a meeting of the key shareholders to examine options for what can be done.
Remember IL&FS is considered too big to fail because the impact on other parts of the financial system (read banks) could be adversely significant. At the same time, the central bank has to keep the rules of its February 2018 circular in mind: bad debt recognition.
Could the banks possibly evergreen their Rs 57,000 crore worth of loans to the IL&FS Group? Unlikely.
So the onus falls on LIC, Housing Development Finance Corporation (HDFC), Orix Corp and the Abu Dhabi Investment Authority. Their stepping forward will also be contingent on the answer to the fourth question: the amount of liquidity required, and the conditions they may attach to any support they could provide. They may require guarantees of some sort; for instance, fresh equity infusion does not mean IL&FS can raise fresh debt and re-leverage rather than deleverage.
John Kenneth Galbraith, economist, writer and former US Ambassador to India put it best, when he said that all financial crises are the result of  "debt, that in one form or another, has become dangerously out of scale".
The story of IL&FS, it seems is a cautionary tale that illustrates just that. Whatever the final outcome, IL&FS will never be the same institution again. In some ways, that is a pity; but markets have none.
(The author is a senior former journalist and a communications consultant)
Explainers
The European Union has recently approved at least four insects for human consumption including mealworms and house crickets. Mealworms, which taste 'a lot like peanuts', offer the same amount of protein, vitamins, and minerals as fish or meat
Explainers
Dilip Mahalanabis gained national fame in 1971 while serving at a refugee camp in West Bengal's Bangaon where his oral rehydration solution saved umpteen lives. He never patented ORS, arguably the greatest medical discovery of the 20th Century
Explainers
Once touted as the future of money, a challenge to the world's central banks, not to mention a clever investment, crypto now carries the odour of disaster. But some crypto faithful see an upside to the wipe-out of 2022