RIP Mike Khanna: The man who made Mad Men into Math Men will be missed
Mike Khanna corporatised Indian advertising. He made Mad Men into Math Men.
by Swapan Seth
I cannot claim to have known Mike Khanna intimately. Few people in Thompson (as Hindustan Thompson Associates, the advertising agency headed in India by Mike was referred to in India) can. Mike kept his distance. The way the sun does with the earth. Even while shining on it.
I first met Mike in the only place that a trainee could ever meet Mike: in the Men's room at the Bondel Road office of HTA in Kolkata. "Hello, Mr. Khanna. My name is Swapan Seth. I am a copy trainee."
Mike smiled. I got weak in the knees. And he walked off. Without saying bye. We never ever spoke after that.
Thompson then was a rather starched outfit. It had its rules. No one bent them.
Mike did.
He agreed to send a trainee for one of Thompson's largest client off-sites. He agreed to transfer a trainee to Delhi just because that trainee's girlfriend was studying there. He agreed to send a Junior Copywriter for the James Webb Young Seminar. He agreed to let the trainee stay at The Manila Hotel in Manila. Finally, he agreed to transfer a Copywriter to Hong Kong. Just because the writer had over-proportionate dreams.
Once in Hong Kong, I would meet Mike frequently when he visited. Come the evening and we would go and shop for his car parts. Come the night, we would slip into a bar and get trashed. Me. Not him. He would always drop me off to a cab.
In 1991, I called him to tell him that I was an ungrateful sod and that I had decided to be a cad and leave Thompson. He told me that I had let him down and that he would never ever send anyone from Thompson abroad. He stuck to his words.
In 1996, we had a WPP meeting in Delhi. Martin (Sir Martin Sorrell) asked him if he knew me. I couldn't look him in the eye. Mike said, "Swapan was my trainee" I was forgiven. Finally.
Fate is sometimes merciless to a sharp mind. It deliberately blunts it progressively. Mike's razor sharpness diminished with time.
He met me several years later at a friend's home in Delhi. Looking suave as ever. With the lovely Mrs Khanna by his side. She was always proud of Mike. It showed in her eyes.
He came up to me and said, "Alan Farrington came to meet me yesterday in Bombay. Grace Atkinson bhi aayi thi." Neither Alan nor Grace had come to meet him.
A tear trickled down my eye.
The tree was bending.
Mike Khanna may have been many things to many people. He may have numbed many aspirations. He may have nurtured several aspirations. That is fine. Sometimes one is a pigeon. Sometimes one is a statue. But no one can take away from the fact that he corporatised Indian advertising. He made Mad Men into Math Men.
Destiny delivered me to Mike again, two years ago. I got a call from a friend. Would I like to come for dinner? I said, no. And then asked who else was coming.
"Rahul Khanna. His dad was in advertising. Have you heard of his dad? Mike Khanna?"
Later that evening when Rahul walked into the dinner with his lovely wife, Deepshika, I froze. It was like Mike had walked into the room. Rahul has all his father's qualities. Sharp and cool.
And since that day we have had the two of them as fine friends of ours. I had no idea that Mike had suddenly taken ill. I heard about it on the flight back to Delhi last afternoon.
This morning when I switched on the phone I saw Rahul's text. I am off to Bombay on Tuesday to pay Mike back.  And of course to say bye. This business of walking away without saying bye cannot continue for ever. Can it, Mike?
Arts & Culture
Young entrepreneurs, who are not acquainted with the economic landscape in India before liberalisation in 1991, will find The Ambuja Story quite educational.
Politics
Contrary to a constant refrain that democracy under the Modi government has been under siege, India under Prime Minister Narendra Modi has institutionalised meritocracy and development-oriented politics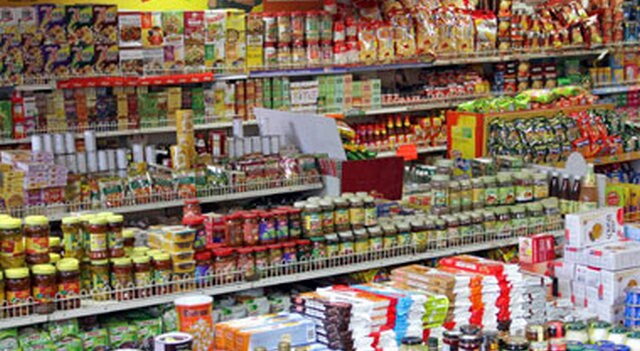 Business
According to the RBI, it is expected that headline inflation will peak in the fourth quarter of the current fiscal and soften thereafter