RIL's defence dream no child's play; co inks pact with Boeing
Mukesh Ambani is planning to invest about $1 billion in aerospace over the next three years and plans to recruit 2,000 engineers.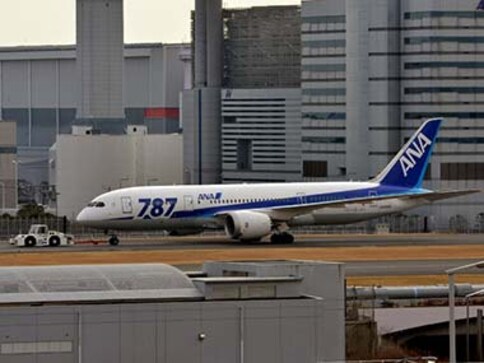 Post the AugustaWestland kickback scandal, winds of change are blowing in India's defence sector.
There have been reports of Indian private sector companies getting more prominence in the government's defence procurement. And who else but Reliance Industries is gearing up to tap the opportunities.
According to a report in the ET Magazine, the company is devising strategies to step up its defence play.
As per the report, Mukesh Ambani is planning to invest about $1 billion in aerospace over the next three years and plans to recruit 2,000 engineers. The company has not offered any comments to the newspaper.
The country's largest private sector conglomerate, which is prominently into oil and gas, had set up Reliance Aerospace Technologies and Reliance Security Solutions in 2011.
In 2012, Reliance Industries partnered with Dassault Aviation to enter defence and home land security sectors in India and also applied for licence to design, develop and manufacture equipment and components for military and civilian aircraft.
Taking its defence strategy forward, the company recently signed such a pact with Boeing too.
Both these agreements are aimed at getting a pie of the projects these global majors are likely to start in India as part of their offset work.
According to the government's defence procurement policy, the multi-national companies are bound to plough back to India a fixed percentage of the value of the contract they win from Indian defence.
Dassault Aviation has won a contract to supply 126 medium multi-role combat aircraft to the Indian Air Force. The pact with Reliance Industries is part of the offset arrangement for this contract.
Boeing, meanwhile, has won a contract to supply 20-24 P81 aircraft to the Indian Navy. Reliance's pact with Boeing is aimed at cornering the offset work of this contract.
However, experts quoted in the ET Magazine story say the company has bigger dreams than these. It plan is to incubate tier-2 and tier-3 companies in the defence sector. These are the companies that supply components to the tier-1 companies which manufactures original equipment.
"They (RIL) are looking for a country-wide outreach either to search for or set up such companies," the report quotes a person close to the development.
For Reliance, clearly defence is going to be part of a bigger game plan. The Indian defence market is expected to be worth $94 billion by 2020, the ET report says quoting KPMG.
Who wouldn't want a piece of this?
Tata Advanced Systems Limited, Larsen and Toubro, Kirloskar Brothers, Mahindra Defence Systems, and Ashok Leyland are the majors already present in the field.
But the entry of Reliance Industries will definitely change the dynamics of the sector.
According to an unnamed defence consultant quoted in the report, Reliance Industries is in the aerospace for the kill. ""Maybe they (RIL) are looking to do here (in aerospace) what they did some time ago in oil and gas," he told the newspaper.
Now, will this make Defence Minister A K Antony laugh or cry? Let's wait and see.
(Disclosure: The Reliance Group has funded the promoter of Network18, which publishes Firstpost)
World
Not much is known about the details of the record-breaking spacecraft. But the officials claim that it was doing many scientific experiments about 400 km above the earth. The X-37B was built by the Boeing Company for NASA before being used by the US military
World
The Chinese H-6 bombers repeatedly entered and exited the Korea Air Defence Identification Zone (KADIZ) near South Korea's southern and northeast coasts early Wednesday, Seoul's Joint Chiefs of Staff (JCS) said
World
Sebastien Lecornu met his counterpart Prabowo Subianto as Indonesia prepares to take over the rotating presidency of regional block the Association of Southeast Asian Nations